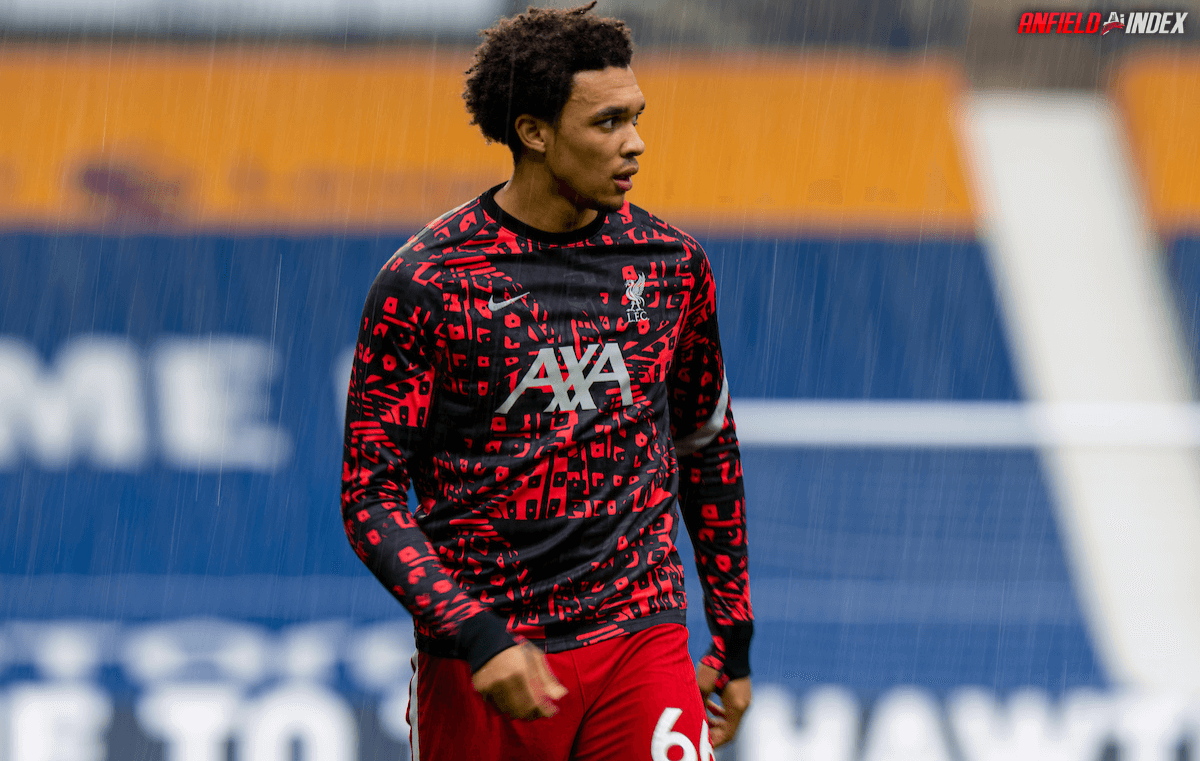 Trent Alexander Arnold - A World Class Footballer
I read this morning how Trent Alexander-Arnold has been omitted from the England squad for the Germany game. I was neither surprised nor worried by the fact, as a mediocre manager (Gareth Southgate) has clearly settled on other options. Kyle Walker, Reece James & Kieran Tripper are all ahead of Trent in the Three Lions pecking order, and it would be fair to assume that he will not be included in Englands forthcoming World Cup squad.
I grew up in an era where masterful international matches and tournaments were common. My first memory of a World Cup was the brilliant Italia '90 (as a 9 year old lad), that saw England drag themselves into a memorable semi-final shootout. Euro '96 was a wonderful home tournament with any number of standout moments and performances. The emergence of Michael Owen will always draws me to the 98 World Cup, with his goal and David Beckham's infamous sending off a constant reminder of the highs and lows of football.
I actually don't know when I became so dissatisfied with international football, but I now see these irritating breaks in the season as a common nuisance. We've been subjected to any number of pointless encounters, and that is probably part of the reason why I view our array of domestic football so highly. How England play tonight (as I write this we are hours from facing Germany) is almost irrelevant to me. From the moment Southgate was appointed as England manager, it confirmed that the once heralded 'top job' was now just a position to be filled by the cheapest and easiest option. I don't care how far England got in the last two tournaments, as quite simply we won nothing. The overview tells me that England lost to every team that was above average in ability, and that doesn't point to managerial achievement. Southgate resides in the same category as Steve McLaren, an overhyped and sometimes likeable man, that simply has no credentials to take on any serious form of football management.

I'll watch England and a good few of the World Cup games this winter, as the break in the usual football calendar kind of necessitates it. The fact that a world class playmaker like Trent is being left behind is astonishing, yet predictable. This is a man that operates within the most trap driven defensive line in world football, and has become a world class performer regardless. To judge him on a few bad performances this season is ridiculous, not to mention the seasons when he has stood alone as the world's premier fullback. I actually rated him badly in a recent edition of Rate, Don't Hate, but outlined that this moment was just that, and the caveats surrounding his current play were clear to all. Gareth Southgate evidently has an issue with Trent, and despite him being the near perfect solution for that preferred right wing back role, he clearly sides with those he has a better relationship with.
In this moment where Southgate is clearly under pressure, he has swayed (rather predictably) to the safety players he falls back upon. Within a dressing room where questions must be being asked, he has chosen to surround himself with known entities and obvious main stays, and it's painfully obvious. England are a safety first team right now, and an even safer bet to slide out of the World Cup shortly after the group stages.
The fact that Trent isn't a real candidate for the final squad is both laughable and encouraging for all us Reds fans. Imagine the fire that must've been created within, and the urgent need to prove his worth to the world. Trent will be enjoying a mid-season break alongside some other high profile Reds, and this is a good thing for all Liverpool fans. Trent would have been marginalised, mismanaged and maligned within that England group, and is probably being told by Klopp that the next guy (for Englands hot seat) surely won't be so amateur in his decisions.
Trent is a red, and Trent is a world class footballer that just got sidestepped for vastly inferior players. This moment doesn't define who he is, but it will probably add fuel to that which will inevitably burn bright once more. Form is temporary, and class is permanently ingrained within this young man. This period could become the making of Trent Alexander-Arnold, and we could just be about to see what a pissed off world class talent can do.