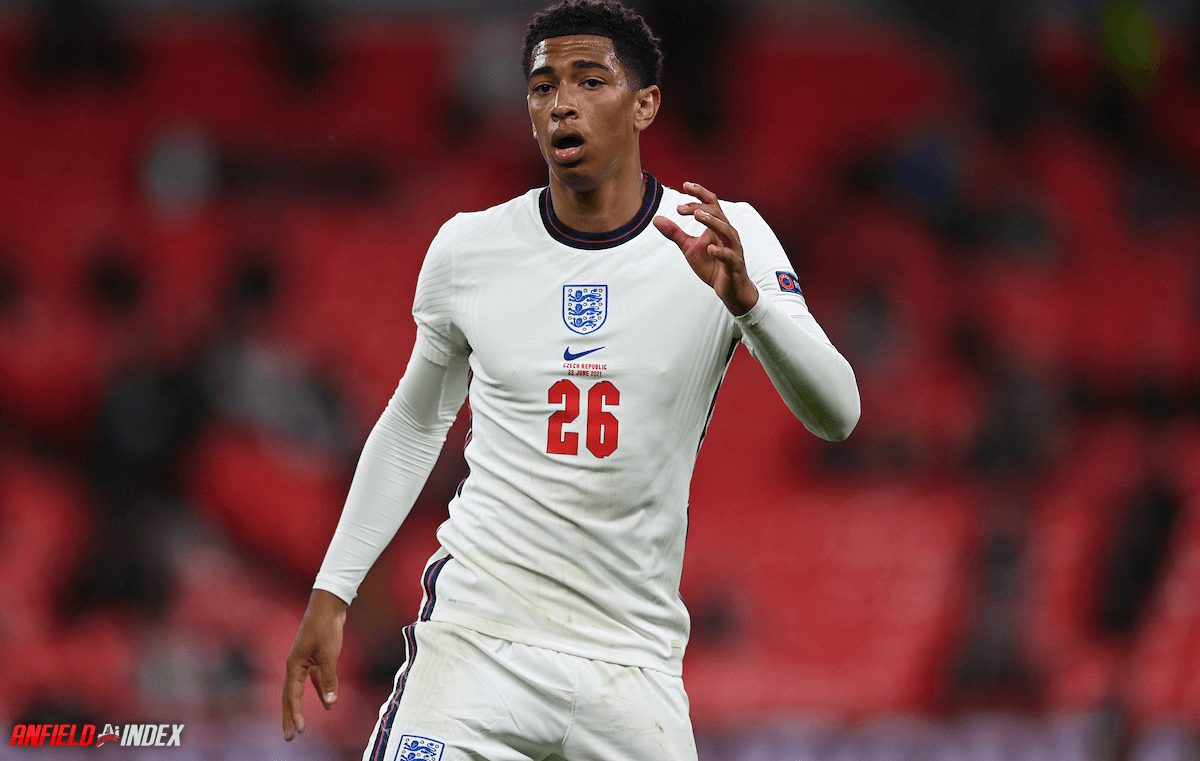 Is it Bellingham or bust for Liverpool?
Liverpool want Jude Bellingham. 
Every man and their dog knows this. Throughout the summer months we've had journalists describe the type of midfielder the Reds are after in 2023 and it probably would've been easier just to mention him by name.
It is clear that he is the player they have in mind. Then there is Henry Winter's bizarre tweet from a few weeks back now when he said something along the lines of he cannot wait to see the BVB star playing for Liverpool next season. 

The problem for the Reds is that every other top team in Europe also want Bellingham. 
James Pearce published a piece on The Athletic earlier in September and in it he revealed the likes of Manchester United, Manchester City, Real Madrid and Chelsea are all keeping tabs on the situation. He also claimed that people he's spoken to at Liverpool are worried that the numbers might get too big and that the Merseysiders could be priced out of a move. 
After this piece was published, the reaction online was as expected. After all, the optics aren't great. Liverpool opted not to sign a midfielder during the summer transfer window having missed out on Aurelien Tchouameni and we were told that everything was geared towards a big 2023 window. We're still practically 12 months away from this period but we're already being told that there are no guarantees that the club will land their top target. 
It is an odd situation to be in. We're forever being told that the club have a habit of waiting for players they believe to be non-negotiable and paramount to their project. What I will say is that this idea is a bit of a myth. 
Liverpool waited for Virgil van Dijk because they owed it to him after botching the summer move. They waited for Ibrahima Konate because they couldn't sign him in January having drawn RB Leipzig in the Champions League and his release clause wasn't active until the summer. 
The truth is that most of the successful signings for the Reds have not been first choice. It is common knowledge that the data guys had to convince Jurgen Klopp to sign Mohamed Salah. Sadio Mane joined after the club failed to convince Mario Gotze and Ousmane Dembele to make the move to Anfield. 
It is just a strange situation to be in. Bellingham has no release clause and his value could well increase if he impresses at the World Cup. If Liverpool are unsure about the numbers now, they will definitely be sitting on the sidelines if BVB start asking for £130million. 
There are no guarantees Bellingham will sign for Liverpool. There are no guarantees the Reds can even afford the box-to-box midfielder. So why was the midfield overhaul shelved for 12 months when plenty of players were attainable this summer? 
We know it isn't going to be Bellingham or bust next summer because the situation dictates that the club have to add to that department of the team. 
James Milner will likely leave while Naby Keita and Alex Oxlade-Chamberlain are out of contract. Thiago, Jordan Henderson and Fabinho will all be another year older too. Reinforcing that area will not be a luxury, it will be a necessity. In fact, the BVB man won't even be enough on his own. Multiple midfielders are needed and there is no escaping that fact.