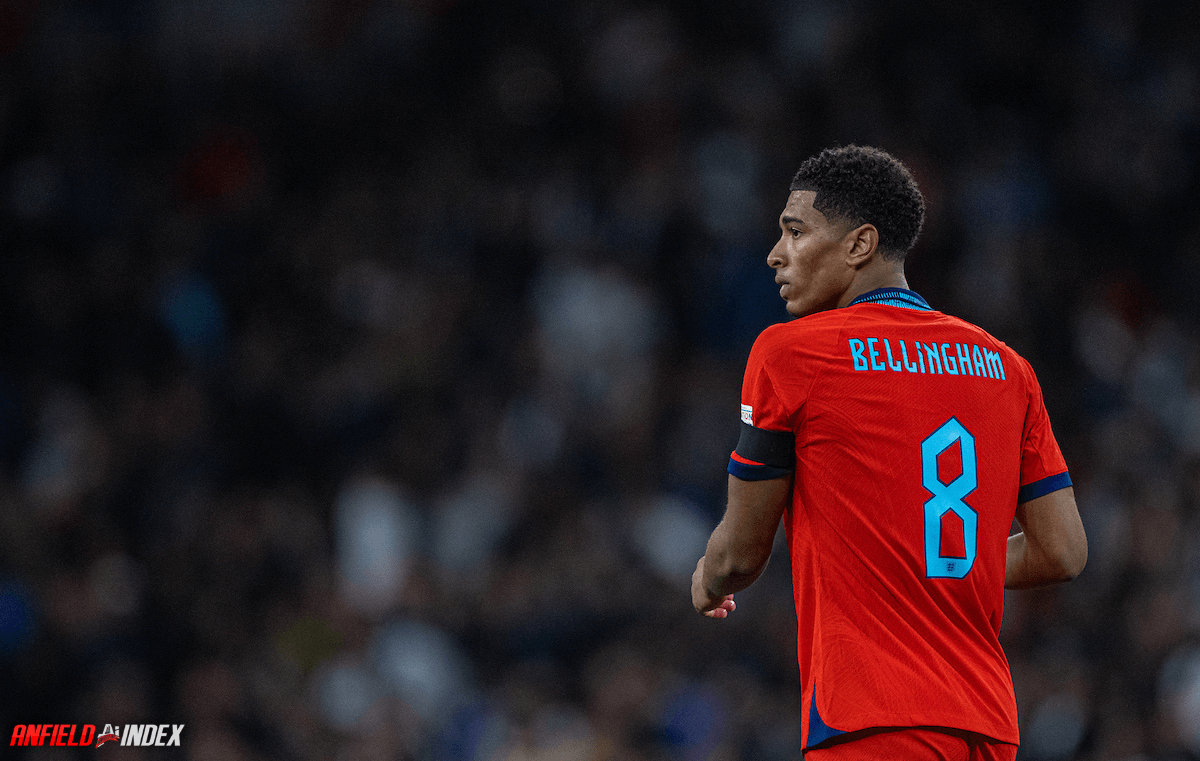 Is Jude Bellingham worth £130million?
Jude Bellingham is the most sought-after player in world football right now. Borussia Dortmund know this and it is no doubt why they now believe the England international is worth in excess of £130million. 
If they managed to get such a fee for the box-to-box midfielder, he would be their most expensive export, surpassing the £112million they pocketed for Ousmane Dembele when the Frenchman joined Barcelona in the summer of 2017. 
That was a unique deal in many ways. Barca were armed with £190million after Paris Saint-Germain activated Neymar's release clause. It was fairly late in the window and the LaLiga giants needed to make a statement. Dortmund held firm and manage to negotiate the highest sale in their history. Now, had PSG not destroyed the market with that move for Neymar, it is safe to assume Dembele would've likely went for half of his eventual fee. 

Why? Well, they sold Christian Pulisic to Chelsea for around the £60million mark and Jadon Sancho joined Manchester United in deal worth £73million. Pierre-Emerick Aubameyang made the switch to Arsenal for a fee believed to be in the region of £60million while Manchester City parted with the required £54million to sign Erling Haaland. 
All of these moves occurred in a post-Neymar to PSG world too, so that includes the premium added to every single player after that particular transfer. It isn't the largest of sample sizes, just the four players, but the average sale BVB works out at £62million. 
Obviously, there are other things to consider with Bellingham. For example, the English premium and the fact there is a genuine chance that this turns into a bidding war due to the amount of interest in the player. But will that really see him go for £130million? 
The 19-year-old is a sensational player but for that sort of fee he would have to be a once-in-a-generation star. Not to go all American but he would have to be the face of a franchise to justify that sort of outlay.  It would be far removed from what the club usually does. It would also limit their options in the transfer market too because they can't afford to spend £130million on a single player to then part with another £40million to bring in another midfielder, and that is what would be required as Liverpool need to overhaul their middle third. 
However, just because it is unlikely the Reds will spend such a fee does not mean that other clubs won't. 
Bellingham is a statement signing. He isn't necessarily a game-changer in the way that a goalkeeper, a centre-back or a forward is, but you land him and one part of your midfield is set for the next decade. 
Right now, Bellingham is perhaps a £70million player given his ability, experience and potential. But there is a dearth of these types of midfielders and this allows selling clubs to add to the valuation. Look at what happened with Aurelien Tchouameni. Real Madrid ended up paying €100million for a player who would've likely sold for €70million a few months earlier. 
The BVB midfielder is not worth £130million but he could definitely go for £100million over the next 12 months due to how the market is.