The Good, The Bad and The Ugly From Liverpool vs Brighton
If we thought the international break might give Jurgen Klopp and his staff time to figure out what's wrong with his team, we were wrong.
If we thought Liverpool's players might return with renewed vigour and show an acceptable level of intensity and desire, we were wrong.
If we thought Brighton might struggle under a new manager after Graham Potter was lured to Chelsea by enormous bags of money, we were wrong.

And if we think Liverpool are going to get back to being the team we know they can be, the team who chased a quadruple last season, without some serious soul searching on behalf of the players and some big decisions regarding personnel on behalf of the manager, I'm sorry to say that we are wrong again.
The problems with this Liverpool team run deeper than simply poor performances on the pitch. Something has gone wrong off the pitch, perhaps more than one thing. The players came into the season lacking cohesion, intensity and sharpness. Was pre-season too hard on them? Were they overcooked? Or was it not hard enough? Were they undercooked?
There definitely doesn't appear to be the right level of buy-in from certain players. Has there been a falling out between players? Between the manager and a certain player, or players? There doesn't appear to be any leadership among the group right now. Nobody seems to be bringing the players together, pushing them to up their levels, holding others accountable.
Whatever has gone on, and whatever continues to go on, behind the scenes it falls on the manager to sort it out. He's paid an enormous sum of money and is held, quite rightly, in the highest regard by the fanbase. He gets the majority of the praise for everything that has gone right under his watch so he must also get at least a share of the blame when things go wrong.
Liverpool's draw against Brighton highlighted many of the problems that have been prevalent all season and in truth the Reds, despite holding the lead late into the game, were lucky to get a point.
Here's the Good, The Bad and The Ugly from Liverpool 3, Brighton and Hove Albion 3.
The Good
Alisson Becker – It's slim picking in truth, but once again Liverpool's goalkeeper can hold his head high after yet another excellent performance where he kept his team in the game despite his teammates letting him down time and time again. If there's a better goalkeeper right now they must be playing on another planet because Alisson is in outstanding form. Liverpool were 2-0 down after 17 minutes in this game but it would have been 4-0 had the Brazilian not been on his game.
There was nothing he could do about the goals conceded and he made three excellent saves to deny Welbeck twice from close range headers and Trossard in a 1v1. While his fellow world class players have fallen well below the expected level this season, Alisson has singlehandedly stopped Liverpool from losing multiple games this season.
Luis Diaz – The Colombian is a special player. He's always up for it, he's always fully committed and he seems to have endless energy to match his undoubted quality. His introduction at half-time gave Liverpool some real purpose in attack and it was his carry and well-timed pass that made the second goal for Roberto Firmino. Liverpool need to find ways to get him more involved in the build-up play.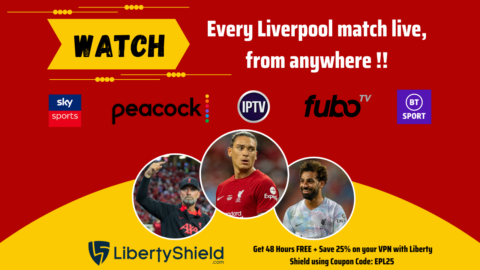 The Bad
The Defence – It's hard to believe this is the same Liverpool team who were the best defensive team in Europe last season. It's even harder to believe this is the same Liverpool team that conquered all of Europe in 2018/19 and then ran through the Premier League in 2019/20 off the back of outstanding defensive work. There's many issues with Liverpool's defensive shape and effort right now, especially in transition.
Van Dijk has started the season poorly, as had Andy Robertson pre-injury. Neither seemed anywhere close to as sharp as they should have been coming into the season. Van Dijk seems to be operating on autopilot, perhaps with his mind on the World Cup, and that is having a knock on effect. The superhuman version of the Dutch defender that we know and love has been absent this season. Superhuman Virgil raised the level of everyone around him, regular Virgil is still among the best central defenders around but doesn't lap the field like the superhuman version. Joel Matip had a poor game against Danny Welbeck, and hasn't looked the same this season without the superhuman Virgil next to him.
There's been much discussion about Trent Alexander-Arnold, and it's very clear that something is not right with him at the minute. Not just defensively but on the ball as well. He's been blamed by many for Brighton's goals at the weekend and while there is some merit in that, he was far from the only one to blame for any of the goals. His captain let him down badly on the first and second goals, and his vice-captain was asleep for the third goal.
Speaking of the vice-captain, what was Klopp thinking bringing him on at left-back?
The Midfield – The balance just isn't right. Fabinho and Thiago have struggled this season, in large part because they're being asked to do the defensive work of three players between the two of them. Liverpool's right sided role, whether it's been Henderson or Elliott, has been absolutely shocking defensively this season. In Elliott's defense, he isn't a midfielder. Henderson has no excuse. The first goal came from him allowing a ball to bounce on the edge of the box and then being weak in the challenge. The second came from him passing Trossard on to nobody, and then doing nothing. If he does his job, meaning if he tracks Trossard's run and then drops in as the right sided central defender when Matip moves out to right back to help Trent, that goal doesn't happen.
Fabinho found himself on the wrong end of Klopp's temper in the second half, but that's misplaced anger from Jurgen. Perhaps he needs to look more at himself and the decisions he makes before flying off the handle.
The Attack – Why are Liverpool using Mo Salah as if he were Stewart Downing? Why is he glued to the touchline, getting chalk on his boots? What benefit are Liverpool getting from having Salah stuck out wide and Jordan Henderson, who's averaged less than two goals per season over the past seven seasons – or 12 goals in his last 270 games if you wish, pretending to be a second striker? Who's making these tactical decisions? His tenure at NEC Nijmegen would suggest it's the brainchild of Pepijn Ljinders. Whoever decided it was a good idea should probably be advised to take a little holiday because clearly they are having some sort of breakdown.
The Ugly
Jurgen Klopp – Einstein claimed that the definition of insanity was doing the same thing over and over again and expecting different results. Jurgen Klopp continues to make the same mistakes with his team selection over and over again, while expecting different results.
Klopp has a lot of credit built up, and quite clearly any claims for him to go are reactionary nonsense, but the failures of this season sit squarely with him. His blind loyalty to players who are very clearly past their best, his refusal to add to the midfield in the summer after missing out on Tchouameni because he's infatuated with Jude Bellingham and his stubborn refusal to move away from the 4-3-3 which has not worked this season, because he does not have three fit midfielders who are good enough to play in it, are all concerning.
Klopp has allowed this Liverpool team to get old, and he has neglected the midfield area. Not replacing Gini Wijnaldum last summer was a huge mistake and one that has already cost them dearly. Not rectifying that mistake this past summer was an even bigger mistake. Wijnaldum was the balance in the squad. The second 6 out of possession, and a safe place for the ball in possession. Under pressure? Give it to Gini, he'll hold it and allow you to get out. Attack breaking down? Give it back to Gini and he'll recycle it. Nobody in this team offers that. And nobody stops counter attacks the way he used to. Think back to Liverpool circa 2017-2021. How many times did they get carved open on a counter? Very few. Because of Gini. He killed counter attacks against this team with his athleticism and his intelligence. Now, it's open season. Teams run through Liverpool as if they're not there.
Klopp's temper tantrum at Fabinho on Saturday was a bad look. The Brazilian is being left exposed by his right sided midfielder playing in ridiculous areas of the pitch and not having the desire or the legs to get back into position. That tantrum should have been directed at said right sided midfielder much earlier in the game, or at himself afterwards.
Want to watch every Premier League match from wherever you are? This article is sponsored by LibertyShield.com VPN. Get 48 Hours FREE & SAVE 25% with Coupon Code = EPL25