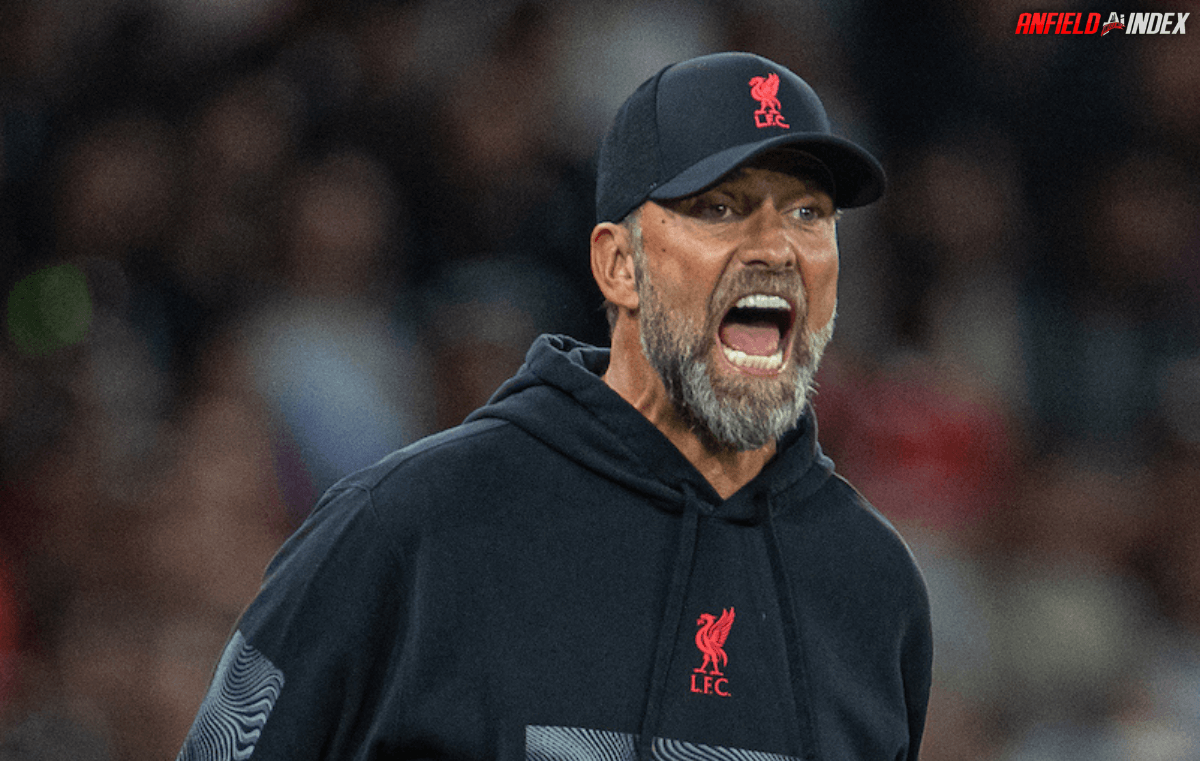 Alarming signs for Liverpool ahead of October & November
If the next six weeks need to go in favour of Liverpool, Jurgen Klopp will need to bring profound changes if they are aiming at the Premier League. The 3-3 draw against Brighton brought out a concerning factor to everyone present with Liverpool tickets.
Liverpool has work to do!
The next six weeks will be a crucial time in the Premier League before the league pauses for the World Cup, at least for Liverpool. After nearly a month without Premier League action, Liverpool returned for an action-packed game at Anfield against Brighton.

But the fans with Liverpool tickets at Anfield weren't pleased. There was a fair share of mistakes from the reds – awful passes, missed touches, and lacklustre defence. For a large part of the game, Liverpool looked quite unsettled.
The thought was that the top-tier clubs would have ample time to recharge their batteries and saw the break as favourable. But, it did not look like it favoured Liverpool too much.
It was damage limitation for Liverpool against Brighton, but there's so much to do.
Klopp not happy
While Jurgen applauded Brighton for their performance, he wasn't too happy with his players. The German repeatedly called for a reaction after each setback, but the team didn't respond too well. During the post-match press conference, it felt like there was a disconnect between him and the players.
"The first goal had an impact on the teams. They were flying, and we were in-between," he added. Klopp also added that the impact they created from the first eventually paved the way for the next.
It was a game where Brighton tested Liverpool's defense. Week on week, one of the biggest concerns from the Reds was their defense. It was vividly visible in the game against United, and a few weeks later, it is still showing.
Disappointing scenes from the Defence
Trent Alexander Arnold had been in the spotlight even before the Brighton clash. Now with this result, there's even more attention on him. It was a poor defensive display, and he was at fault for Brighton's opening two goals and never looked like he settled all afternoon.
The unfortunate slip for the first was a genuine error, but the defender gave away the ball due to a lack of awareness in the second. His comeback routine made things worse, and he almost conceded a third.
Now there are growing concerns if TAA's place in the starting XI is safe. Since his debut, TAA has been exceptional and a guaranteed starter on Klopp's team sheet. But these signs look a little alarming.
While he is also regarded as one of the best crosses in the world, Alexander-Arnold's form hasn't been too good, with several errors in defences leading to goals. His dismal performance also kept him out of selection for the UEFA Nations League, and it looks like he will not make the trip to the World Cup.
However, Klopp was defensive of his player and questioned the media about why he's always become the target.
Injuries – a concern
Although Liverpool has fewer injuries compared to the earlier seasons, they missed the services of Andy Robertson, Curtis Jones, Naby Keita, and Oxlade-Chamberlain.
Ibrahim Konate, who sustained a knee injury in the final preseason game, has undergone rigid rehabilitation at Liverpool and France. He was seen back in training but is expected to take a week off until he regains his fitness levels to be a part of the match-day squad.
Andy Robertson – Liverpool's most used player, picked up a knee injury during their 4-1 defeat to Napoli in the UEFA Champions League.
It was a disappointing sign, and one of worry for the picked up a knee issue in the 4-1 defeat to Napoli and was pictured in a brace soon after. The injury meant Robertson missed the international fixtures against Ukraine and Ireland.
Klopp is under the expectation that Robertson would be back for the final set of games before the leagues come to a halt for the world cup.
Naby Keita's thigh injury seems more severe than expected, and the Guinean will likely only return in November. He packed up the injury during the final days of the transfer window and has already missed a month of football action.
Oxlade-Chamberlain has a case similar to Keita, with Klopp adding that he would be ready by mid-October. But according to reports, it might be even worse – Oxlade-Chamberlain might not be playing football between now and the world cup.
Curtin Jones is the other player expected to be back in October but hasn't. Jones, who played for Liverpool in the Community Shield, faced a calf issue and could not feature again.
Jones is an excellent aid as a cover player, and Klopp would ideally want him to be fit within the month. The 21-year-old, however, took to Instagram to tell everyone who purchased Liverpool tickets that he would be back soon.
Jude Bellingham to Liverpool?
As a part of the fix, there are rumors of a possible transfer on the cards for Jude Bellingham. It is said that both Jordan Henderson and Trent Alexander Arnold are urging the youngster to be a part of the Liverpool team next season.
Bellingham has had plenty of speculation surrounding his future at Borussia Dortmund, with Liverpool as a potential candidate. Klopp adores the 19-year-old midfielder, and the management expected to send out a bid exceeding £100m.
The midfielder is one of the hottest picks in the transfer market in the coming window after joining Dortmund from Birmingham City in 2020. He had a great debut season and continued to build on this in the following seasons.
Action-packed October & November
It will be an action-packed October and November for Liverpool, with key clashes expected. Liverpool fans can now check out trusted reseller platforms for Liverpool tickets. While official sites might disappoint most fans, these platforms have ample options regarding Liverpool tickets for every fan.