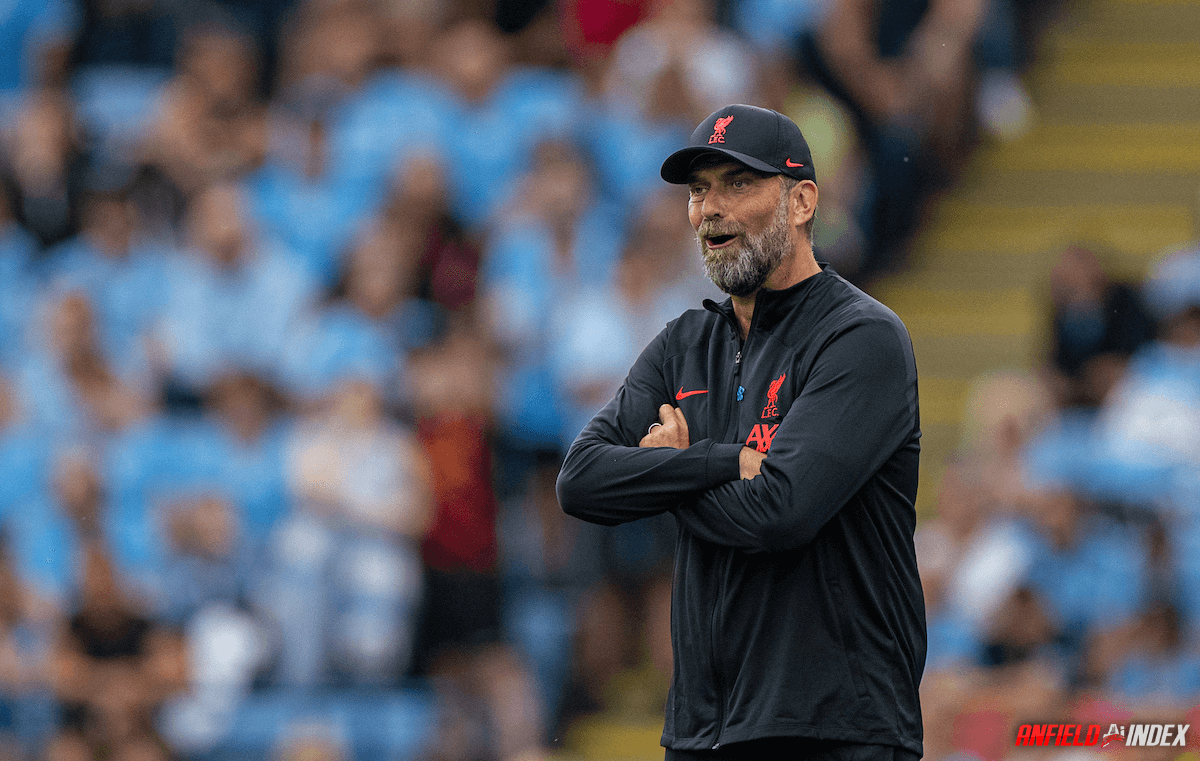 Arsenal v Liverpool - Time To Overcome
The highs and continual lows that have been witnessed this season (for Liverpool FC) have been quite staggering at times. If you listen to the various shows on Anfield Index, you'll know that system tweaks, player attitudes and general form, have all been mentioned as attributing factors. A culmination of things have obviously had an adverse effect on this group of talented players, and time may be the only thing that sees the reds come full circle.
Last season the Reds nearly complete the absolute impossible in chasing all four trophies available to them. Some 65 games had to be navigated from season start to season end, on top of their usual pre-season ventures. With every single game on their agenda, the air of expectation would have grown and grown throughout the campaign. To have this continual stress, intensity and emotion engulfing them must have taken its toll. To fall so agonisingly short in both the Premier League and Champions League will have certainly left many of the players mentally exhausted, not to mention the physical toll itself. Liverpool are experiencing a god-awful hangover, but like hangovers, eventually, we all recover.
I recall a few years ago, in the season that followed Liverpool's triumphant Champions League Final win over Spurs, Tottenham had invested an enormous amount of energy into that year, with some exhilarating moments seeing them reach that final. Just a few months after they lost to the Reds, Spurs (and many of their players) struggled immeasurably in the opening stages of the next league campaign. Spurs looked dispirited, disheartened, and quite simply hurt by their failure to achieve ultimate success. They were so consumed by their narrow loss, they lost their way and eventually their manager, Mauricio Pochettino.

Spurs went from being a superb and effective unit to a team that seems lost in the dark. Time was never really afforded that group of players and drastic changes were made as a result. Liverpool are far from that stage, but must now show their own fans that they can overcome the disappointments that has potentially engulfed them.
Liverpool currently look like a team struggling to remember the levels of which they are capable, and look like they are searching for inspiration. In any walk of life, moments can take something out of any of us, leaving us clawing to find our way back. This season has seen some peculiar performances displayed, and I believe that this next period will see the 'old' Liverpool return. This era of Anfield has been about both joy and achievement, with one inevitably feeding the other. Jurgen Klopp has to ride this wave, and literally pull his team to the other side. We as supporters were unbelievably hurt by our recent failures, and I can only imagine the hurt that followed this young group young of men throughout the summer.
Footballers are human beings, and even elite-level athletes can succumb to the failures that sport always brings. This moment will not last, as both the manager and players have too much class and ability not to overcome. Arsenal are next up for the reds, and I get the feeling that the tide is about to turn. Liverpool are still coiled and slightly weathered, but I feel they could just be about to explode this Sunday. Arsenal are in a very good moment and will feel confident against a side which has so routinely dominated them. Liverpool had a good midweek outing (in beating Rangers 2-0), yet their next opponent will offer far more to deal with.
We saw a more fluid 4-3-3-1 implemented against Rangers, and Klopp will hopefully continue with this method. To see Bobby drafted in for Jota or Nunez would be a likely call, with a team likely to want to play deep-possession football. Though four forwards is always a rare treat, we still have to make sure that those four are able to perform their specific roles. For me, Jota would be the man to step aside, and I would continue to place trust in Darwin. The midfield pairing is a hard call, where Henderson enjoyed a very good outing in midweek. Fabinho & Thiago would be the logical starting pair, though Klopp may continue to trust in his captain.
Moments need to be just that, and this group now needs to shake off whatever is weighing them down, and produce the kind of game that delivers three points. My rose-tinted view will often see me sway towards positivity, yet I'm aware that the Reds may just lose this next game. I don't think they will suddenly bounce back into life, and the next month will most definitely be a cagey one. I think the challenge and the joy of winning in midweek may just be that moment they needed, and be the jump start they so desperately require.
Score Prediction;
Arsenal 1 – 2 Liverpool