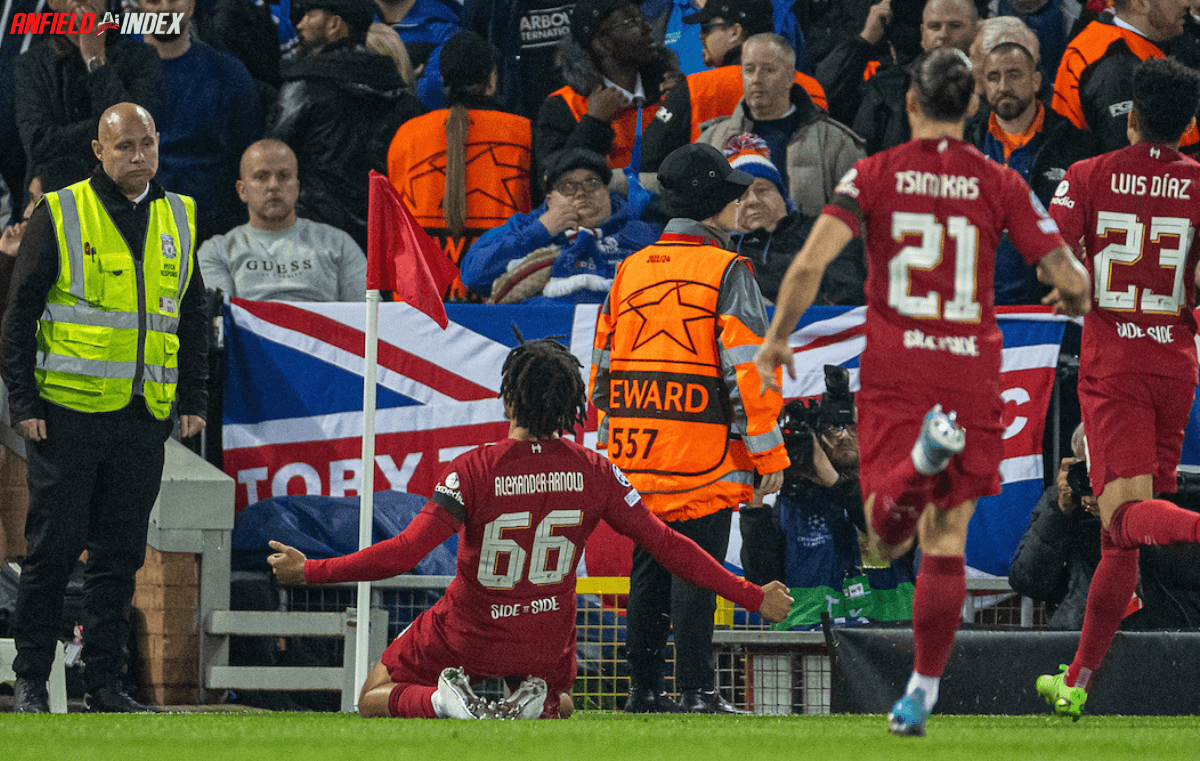 Liverpool's 2-0 win against Rangers; a good enough win for its performance in the league?
Liverpool had the attention of many during its fixture on Wednesday, in the UEFA Champions League match against Rangers. This was a major match for Liverpool to make amends for its performance in the previous match against Brighton. They eased their path up the ladder by defeating Rangers, making their opponent's position difficult as they have lost all three of their opening matches. It was a perfect outcome for Liverpool to win after the defeat against Brighton and their slow start. 
Although with those perfectly placed free kicks and the win Liverpool is ahead of Rangers but was this victory the perfect win? This was an important win which came after a change in the shape of game and strategic planning with some really terrific goals. It indeed is a comforting win for Liverpool but was it a big win? 
Many are questioning this as the score was kept really down by the impressive shot-stopping of Alan McGregor. Although the seventh-minute goal by Alexander Arnold brought the match to Kelpp's court. However, it was then kept down till the immense attack in the second half, which made it into meeting the gap, by Muhammad Salah.  This took the scoreboard two points ahead for Liverpool. However, it was a satisfactory effort by Rangers to keep the score line grounded to this figure and they won't be disappointed by this. 
The major struggle to be discussed in this match is between Darwin Nunez and Allan McGregor, the tension between the two was quite visible. Nunez's shots were placed nicely but McGregor made the saves keeping it down. McGregor made all possible efforts to keep is side in the game till mid-half, till Muhammad Salah shot the second goal. It was his 35th championship league goal for Liverpool.
The strategic change by Klopp, in the shape and formation of the team, has created a positive influence on the team. The formation of 4-2-3-1 proved to be the right way forward and this might make it a permanent strategy. It allowed Liverpool to attack from all angles and that created an impact. Diogo Jota and Darwin Nunez could play more centrally as Salah and were stationed in their usual spots with Thiago Alcantra and Jordan Henderson in midfield. There were four recognized attackers who helped the team. However, to keep up with this formation a solid defence and commitment were required from each and every player.
So, Klopp's strategic tweak held his team with a win and his comments about it were that "I really enjoyed the game. Important thing is that we got three points, which is what we needed. Being in the finals for premier league 2021 somehow provides a chance of increased expectations for Liverpool which was not being met in recent matches. However, this match can take it to soar higher and gain back the lost confidence on the field. From a slow start in the season this match can be a promising sign for Liverpool. 
The odds of winning the 2022-2023 leagues are being discussed to see who will take the crown. Being one of the major capital sponsors to football, football betting sites are speculating and hoping Liverpool to show an astonishingly unprecedented win against the big threat, Manchester United.  They were the one competing with Manchester City in the previous Champions League, this strategic win can help them gain their reputation back. These odds of increased confidence in Liverpool are also rounding on online sites with Liverpool's high-end popularity in the poli casino Australia, and other betting sites online sites that too with a popular interest using recent Australia real money pokies. This match has made Liverpool move to the second spot in group A, making it a chance to move ahead of Napoli. This can also increase the chances of investment in its name. This performance has to be kept by Liverpool to prove that the win wasn't just a comforting win but a big hit for their comeback. It has to be done particularly with Darwin Nunez to practically perform with the potential he is worthy of, that is when the team can make its way into higher ranks and finals of the UEFA Champions league.