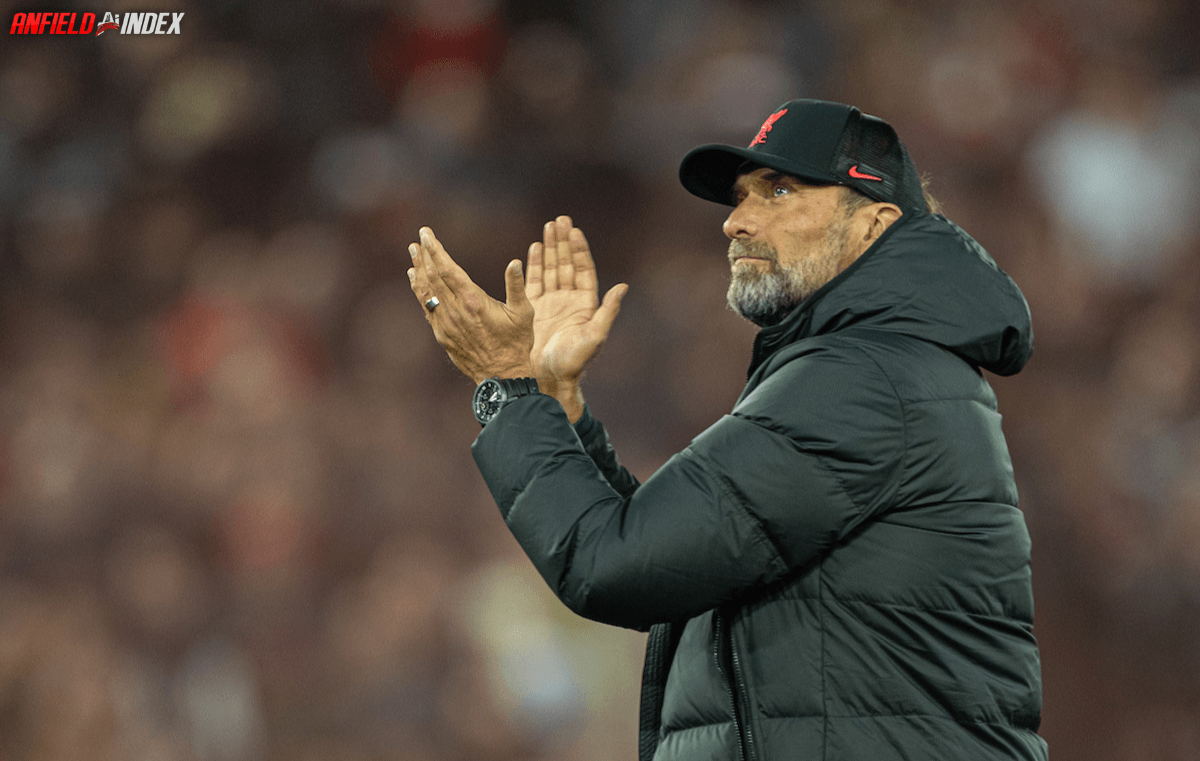 The Good, The Bad and The Ugly From Liverpool vs Manchester City

It only took until the ninth Premier League game of the season but Liverpool appeared to finally wake up and realise that pre-season ended months ago and the season was underway. Having begun the weekend in 11th position, and dropped to 12th after results before their game kicked off, Liverpool found themselves in the bottom half of the table for the first time under Jurgen Klopp. The last time the Reds were in the bottom half of the Premier League table was after the 1-1 draw with Norwich in September 2015 which came after back to back defeats to West Ham and Manchester United. Brendan Rodgers was sacked two weeks later, but that was never a possibility with Jurgen Klopp.
Liverpool went into Sunday's game as significant underdogs given their poor performances this season. Virgil Van Dijk's unbeaten Premier League home record as a Liverpool player had never seemed so at risk. There were questions over who would play in defence, midfield and attack for this one, which is unlike past years under Jurgen Klopp where at most there might have been one or two decisions to make over the team selection.
Among many issues with Liverpool's performances this season has been their habit of starting slowly and conceding the first goal. If they did that against Manchester City, it was likely to become a very bad day.
Instead, Liverpool started with a level of aggression and, someone call Pepijn Ljinders and tell him to reprint the books, intensity that has been missing all season. For the first 15 minutes, Liverpool set about harassing Manchester City and letting them know that this wouldn't be a pleasant afternoon for the visitors. If they were going to take anything home from Anfield it was going to be a fight. The remaining 75 minutes was far more Diego Simeone-esque than what we'd normally expect from Jurgen Klopp. Lined up in a 4-4-2, Liverpool were ultra-disciplined while retaining the early aggression. Every player had a clearly defined role and stuck to them perfectly. They sat into a deep block when City had the ball and sprung endless counter attacks that threatened to open up the Champions.
There was simply no let up from Liverpool during this performance. With Alisson in top form, a defence marshalled by Virgil Van Dijk, a midfield patrolled by Fabinho and Thiago in tandem and the duo of Bobby Firmino and Mo Salah looking a constant threat to City while also putting in massive shifts off the ball, the spine of the team was exactly what you want in a 4-4-2. City might have thought they could have some joy down the flanks but James Milner and Harvey Elliott completely locked down Liverpool's right side while Andy Robertson and Diogo Jota put in titanic shifts down the left.
This was a complete team performance. There were no weak links and City found it impossible to break them down. Erling Haaland was limited to two decent chances but nothing clear cut, while Kevin DeBruyne and Phil Foden were nullified as creative threats.
The Reds ran out 1-0 winners thanks to a Mo Salah goal in the 76th minute and it was no less than they deserved. As mentioned this was a team performance, but there are certain things that deserve highlighting so here's The Good, The Bad and The Ugly from Liverpool 1-0 Manchester City.
The Good
James Milner
Late push for the England squad perhaps? James Milner wound back the years to deliver an excellent performance at right back for Liverpool, particularly when you consider that the same man who was his direct opponent – Phil Foden – ran him absolutely ragged in this fixture a year ago. Helped by Pep Guardiola's bizarre tactical decision to use Foden as a pseudo wingback thus enabling Harvey Elliott to pick him up when he dropped a bit deeper, Milner didn't give the City wideman a moment's peace. He used his experience and physicality to ensure that Foden didn't get opportunities to run at him, or run in behind him on to throughballs.
Milner, considering his age and decline, was the biggest cause of concern once Liverpool's team was announced but he turned in his best performance since a home game against Watford in the 2018/19 season and deserves his flowers. He was aided and abetted by his teammates, but he more than did his share.
Joe Gomez, Virgil Van Dijk and Andrew Robertson
As mentioned, Milner deserves his flowers hence a separate mention for him but his teammates in defence were also outstanding. Each of them came into this game with doubts over them, and with something to prove.
Joe Gomez' last appearance in central defence for Liverpool was the disastrous trips to Naples where he was hauled off at half time having had a stinker. His two recent performances, against Arsenal and Rangers, had come at rightback and shown promising signs that he might be getting back to the level we know him to be capable of. Gomez has played so little football over the past two years following his horrific knee injury that it seems like people have forgotten just how good he can be. Faced with the unenviable task of stopping a terminator, Gomez was sharp, proactive and calm under pressure. He was able to give Milner the necessary cover whenever Milner had to step out to track Foden and that allowed Liverpool to retain a strong shape in defence without gaps appearing.
Van Dijk hasn't been close to his best this season, seemingly managing himself through this early part of the season with the World Cup on the horizon. On Sunday, he was at his best. This was the quintessential central defensive display that we've all grown so accustomed to. He seemed right up for this game from the very first minute and was back to his best as both a defender and an organiser of the defence. You hear a lot of nonsense about setting standards, but this man really does set them as a defender. Not just at Liverpool, but world wide. Faced with Haaland, he seemed to remember that he is also a terminator, just a better more refined model. The best defender in the world, without doubt.
Andy Robertson's place in the Liverpool team has come under some scrutiny due to his poor form, and some decent performances by Kostas Tsimikas in Robertson's absence. However, Robertson showed that when he's on his game the Greek leftback still has a lot of work to do to get to his level. Robertson is a tone setter for Liverpool, on top of everything else. Good defender, great outlet, quality provider but most importantly, a tone setter. Robertson is the one Liverpool player who brings a constant level of needle to games and likes to try and pick fights to put opponents off their games. A minute into Sunday's game, he shoved Bernardo Silva to start a flood of Portuguese tears that likely still haven't subsided. From there, it was game on and Liverpool never took even a hint of a backwards step from the battle.
The Midfield
That was how a midfield unit should function. Four players with defined roles and responsibilities, all doing their job. Harvey Elliott, Fabinho, Thiago and Diogo Jota, strung right to left, worked perfectly in unison to protect their defence, disrupt City's patterns of play and supply their attackers. Each and every one of them ran themselves into the ground, each of them made sure that the City players never had a moments rest in possession. While Liverpool didn't utilise the high press they normally use, each of the midfielders pressed and harried their direct opponents and made sure to win their individual battles. Fabian Delph would have been proud of a nuts and bolts midfield performance like this. Fabinho and Thiago ensured that the centre of the pitch simply wasn't a place that City could play through, while Elliott and Jota deserves special mention for endless tracking back they did, while still managing to cause City huge problems at the other end of the pitch.
The Manager
Jurgen Klopp absolutely nailed the tactical approach to this game, while also getting his team selection spot on. In the absence of Trent, Joel Matip and Ibou he was faced with picking Milner at right back and Gomez in the middle, or retaining Gomez on the right and playing Nat Phillips in the middle. Fair to say he got that one right. His biggest, and best decision, though was dropping his captain. Henderson doesn't have the faculties to play the type of disciplined role that was a necessity for this game plan to work. Klopp may well have shown a blueprint for how this Liverpool team can win the Champions League this season. Real Madrid utilized a very similar approach last season, and have done so again in big matches. By taking his own fundamental principles, adding a little sprinkling of Sacchi and a large dollop of Simeone, Klopp came up with a gameplan that completely bamboozled Guardiola and set Liverpool on the road to victory.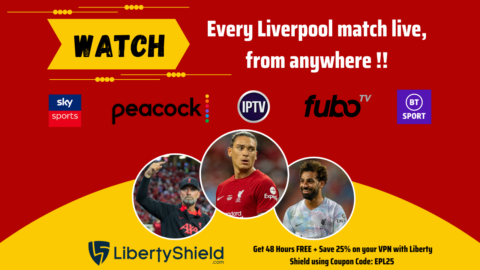 The Bad
There wasn't a whole lot of bad in this game from a Liverpool point of view. Sure, Klopp's red card wasn't great nor was Darwin's decision making in the 3v1, but neither of them affected the result. If anything, Klopp's red card might have given the team a necessary energy boost as it sent the crowd into a frenzy that the team seemed to feed off.
The Ugly
Manchester City Football Club
Where to even begin. Let's start with their fans. Having spent Friday and Saturday crying because Klopp pointed out that having the wealth of a rich country behind them gives them an advantage in how they can spend money, they then embarrassed themselves with their behaviour at the match. Sickening chants, followed by damaging the concourse and toilets in the away end. City fans used to be admired up and down the country. Salt of the earth people who followed their team through relegations and promotions, up and down the leagues. No longer.
Then there's the manager. Pep Guardiola is one of the greatest managers the game has ever seen. He's also the biggest crybaby the game has ever seen. The most privileged of managers, who's never had to worry about where the next big money signing is coming from, wants the world to believe he's the underdog. He wants you to give him sympathy because he, Pep Guardiola, is a victim of something or other.
And then there's the football club itself. Instead of addressing the heinous actions of their fans, City decided to use some of their sycophants in the media to leak reports of their belief that Klopp's words on them were xenophobic in nature. Equal parts hilarious and disgusting, but also dangerous territory. What Klopp said was true, City, PSG and Newcastle can spend without consequence. Need examples? City were 1-0 down with fifteen minute plus stoppage time remaining, Pep had £160mil worth of Riyad Mahrez and Jack Grealish sitting on the bench and ignored them. £160mil of talent sitting on the bench kicking their heels, not trusted by their manager.
Things being thrown
City fans have claimed that coins were thrown at them during the game. They have offered no evidence of this but if it happened, even in response to them singing and chanting vile things, it was wrong.
City have also claimed that their bus was damaged by an object thrown at it as it left Anfield. They have offered no evidence of this, but I'm sure they will provide dash cam footage to back up the claim. If it happened, it was wrong.
And Pep Guardiola has claimed that coins were thrown at him during the game. There is one video clip that shows something coming from the crown in his direction. This is wrong. It's the first time he's ever complained about having money thrown at him but it was wrong.
Do better Reds, don't throw stuff at opponents.
Want to watch every Premier League match from wherever you are? This article is sponsored by LibertyShield.com VPN. Get 48 Hours FREE & SAVE 25% with Coupon Code = EPL25