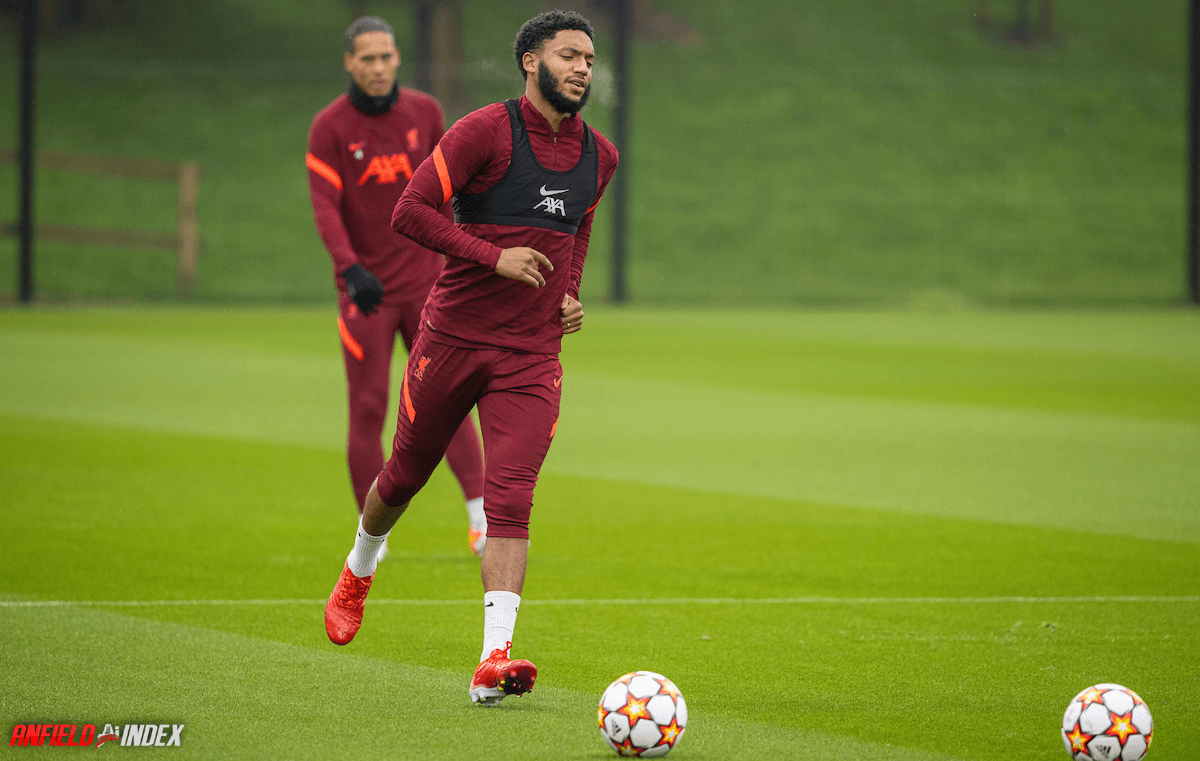 Joe Gomez - An Anfield Career Reborn
Through the summer months and until Joe Gomez signed his new Liverpool deal, there was speculation as to whether the gifted defender could be moved on for a substantial fee. With the current stock not incredibly high amongst English defenders, we have seen the likes of Ben White move for £50 million. If you were to consider the skill set and ability of Joe Gomez to that Ben White, then that would surely make Joe Gomez a £40-£50 million player even after that long spell out. Villa were rumoured to be admirers, yet suddenly Joe re-signed.
As this season started and then began to stutter, we saw Joe Gomez make an appearance against Napoli, and absolutely torn apart by a vibrant and talented attack. That game could've been the endpoint of his first team Liverpool career, if not for the injuries to Ibrahima Konaté and Joël Matip. In this past week or so that has followed, Joe Gomez has established himself as a first team player, and has been part of a renaissance in a defence that had been previously struggling. Joe Gomez is still re-building, but the signs are forever very right now.
When Joe Gomez got injured two years ago, it was always going to be an injury that took that kind of time period to fully overcome. Prior to that devastating blow, he was well on his way to establishing himself as Virgil van Dijk's common partner. This was a period when Matip was probably sitting at the third choice centre half, and before Ibrahima Konaté had even arrived at the club. It was such a sad and devastating blow (the Gomez injury), and it would be more than reasonable to believe that Joe would never make it back to his previous form. I believe this next month could well establish Joe as one of the finest defenders in the league once more, and this kind of intense competition can only bring the best out of Liverpool's array of central defenders. This current shift in formation could eventually see Joe move to right back, with more solidity perhaps the wanted in the early stages of this evolution.

Gareth Southgate was in attendance for Liverpool's home win against West Ham this past week. Given the abysmal form of Harry Maguire, the injury issues and non-selection issues of John Stones, and the fact that people like Tyrone Mings struggle to get into their own club side, I honestly feel that Joe Gomez could become a surprise inclusion in England's travelling party to the upcoming World Cup. In any squad selection, there's always going to be one or two surprises that come about due to injury or form. If I were wanting a defender that is starting to fill his confidence tank, and possess the attributes of Gomez, then I would be writing his name down pretty hastily. Whether or not a spell away with the national team would benefit us is up for debate, but a call up would surely see Joe's own confidence peak.
With the likes of Connor Coady, Eric Dier and Fikayo Tomori jostling for a place on the plane, the raft of top tier English defenders really are thin. I would personally rather see Joe rested and rebuilt further (with Liverpool) during the World Cup, but a strong month or so away could just be the moment he needs.
However the next few months pan out, this next period for Joe Gomez could mark a complete turn around. With positions and systems likely to evolve for both club and country, his own defensive capabilities and flexibility could see him part of both. The great news is that Big Joe is back, and hopefully the season will see that injury issue put to rest, and the career this brilliant young man finally take off.