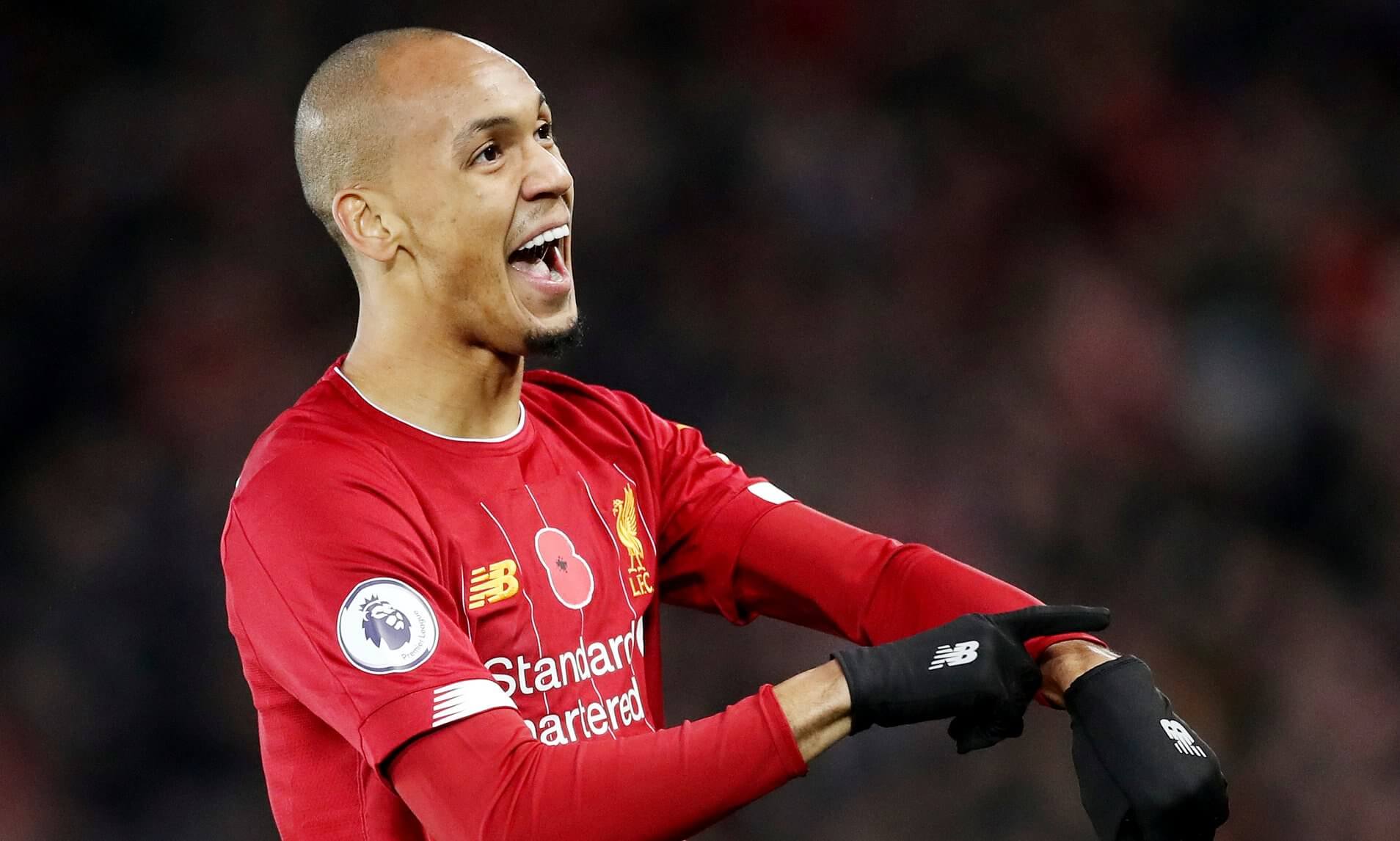 Fabinho & A Lack Of Midfield Support

Like a bolt from the blue, Fabinho arrived for £40m from Monaco. It was a deal that none of the so called ITK's saw coming, and it was a move that the Reds' midfield desperately needed. Not since Javier Mascherano had Liverpool been able to field an elite CDM, but in Fabinho that wrong had been emphatically righted. His signing came alongside that of Alisson Becker, and it was a strong summer after their first Champions League loss under Jurgen Klopp. That night was soon followed by success, and Fabinho solidified himself as one of the games leadings holding midfielders.
Keita was signed in the same summer, but since then we've only seen Thiago arrive in an area where support was desperately required, and we seem to have abandoned Fabinho too often. Fabinho came into this Liverpool side as a genuine double pivot midfielder, much like Thiago & Naby. The issue is of course, despite the talents of the other two, they are both frequently injured. Where absolute and thorough investment was needed these last few windows, we now find ourselves with a ravaged and underprepared midfield roster. Fabinho is being asked to navigate with different partners, different fullbacks, different formations, and different levels of ability and experience. His form has dipped, and it could be that in transforming him into the central piece of a midfield three (when he arrived), he can no longer adjust back into the double pivot. His ability and level of play may still be there, but in not signing Tchouaméni in the summer (or other similar player) we have merely hamstrung a once dominating figure.
Nemanja Matić was once a player able to excel and control within either a two or three man midfield. He (much like Fab) was never the most fleet footed, however his ability to react and control areas were his biggest strengths. He was an elite holding midfielder, until he wasn't of course. At Manchester United we saw Matic continually paired with average midfielders, and with his physical abilities on the slide, the double knock became too telling on his form.
Once Fabinho's ability to cover ground and turn started visibly dropping, the team simply had to be more compact, reliable, and experienced enough to overcome. At the weekend we saw Fabinho within a chasm of inexperienced players, and his form simply does not allow for him to orchestrate everyone around him. Thiago and Naby are absolutely these players that can orchestrate control on and off the ball, and the surrounding cast can often dove tail to their tune. In asking Fabinho to be more than what he has always been, is factoring into his form, but it must be the recruitment and coaching team that are to blame. To see such a strong and elite group become so overwhelmed is beyond alarming, and serious questions need to be asked. Fabinho is absolutely able to operate at an elite level, but only if the squad and team are in place to him him and other qualified players excel.
I don't know how Liverpool get away from this moment, but I know that just filling spots on a team sheet isn't washing. Players have to be compatible, and players have to fit a structured system. Nearly every game this season has been pretty grim, and unless there's some strong moves in the next transfer window, it's unlikely to improve.
If we want to get the best from Fabinho, we need him to play with those that can actually play the role asked. Form is temporary, and Fabinho's class is permanent, but Jurgen Klopp has to consistently find a way to get the best players excelling in a system that suits. If we fail to act in the next window, this season of so called transition could just be the last under the big German's stewardship. Getting players back is obviously a major step, but there is absolute knowledge in that such players will be injured again soon enough. Fabinho and his form is clearly concerning, but he is far from the issue. We have to get midfielders into this team that complement him, and allow him to be that destructive force we all love to see.