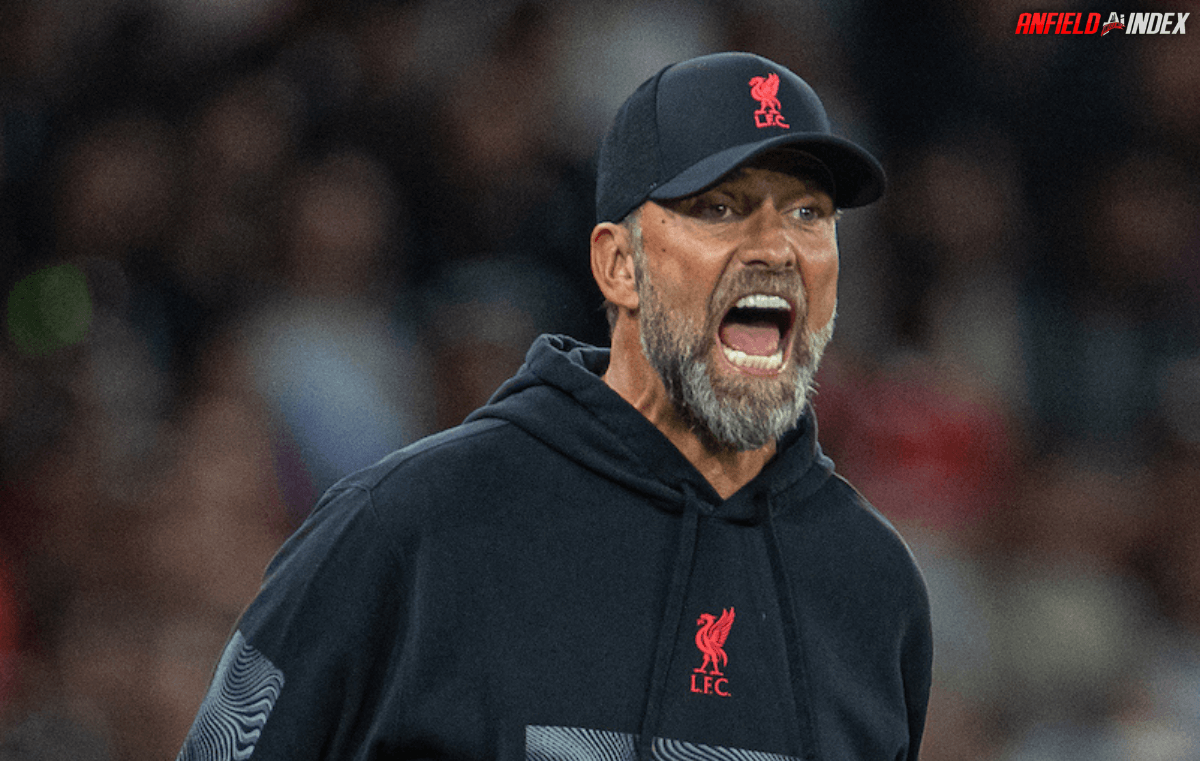 Gradually, then suddenly...

"How did you go bankrupt?"
Two ways. Gradually, then suddenly."
Ernest Hemingway, The Sun Also Rises, 1926.
As with bankruptcy so with football. So with Liverpool.
This season feels "suddenly". It feels all at once. It feels unexpected. This team just four months ago were very close to a quadruple. They then deservedly won the Community Shield in what seemed like an important proof-point that we were ready for the season.
Gradually
But this was also the team that didn't win a league game against a top 4 opponent last season – home or away. And didn't score in 3 finals that all went to extra time.
A team that has not been sufficiently strengthened over the past 4 years. A team with no – zero(!) – starting midfielders this season between the ages of 21 (Jones) and 29 (Fabinho). A team that has aged together and now has several key parts missing through injury or having physically declined.
A team about whom Ancelotti said after the final "I think it helped that Liverpool were easier to decipher than the others because they have a very clear identity and we could prepare the way that we did." Easier to decipher than the others is just a massive problem when you don't have the best players, the fittest players, or the hungriest players anymore.
A team still capable of hitting great heights – ask Man City – just not as often. And now also capable of falling to great depths – ask Forest. Inconsistent. Beatable.
So, not suddenly. Gradually, then suddenly.
What happens next?
Probably more of the same for the rest of the season. Some big, important wins. Some surprising defeats. Inconsistency.
There is a possible route to something better. We could bring in some new players in January who hit the ground running. We could find a way to keep our best players fit and improve their physicality. We could have more "luck". It is possible some players are holding back because of the World Cup and come back as physical and mental monsters in January. Perhaps the mid-season break offers a chance to reset and start again. Perhaps we can then string together a ten game winning streak, comfortably make the top 4 and challenge in Europe. But right now this all feels unlikely.
The reset will probably not come until next summer then. We could conceivably be seeing Milner, Keita, Firmino, Ox leaving on frees. We might look to cash in on 1 or 2 also. This creates space for new players. Players hearing Klopp's team talks for the first time. Three young, hungry, dynamic midfielders bought for the system – as a starting point. An attacker will be needed. And maybe a defender or 2, depending on outgoings. We know the sorts of names and the sorts of profiles. (Though the exacts might depend on which European competition, if any, we qualify for).
This, then, could be a lot of turnover. Half a new team, bringing down the average age significantly. Next season, then, could be the transition season that some have (wrongly) called this season.
Then the process starts again, but in the other way.
How do you become good again? Two ways. Gradually, then suddenly.