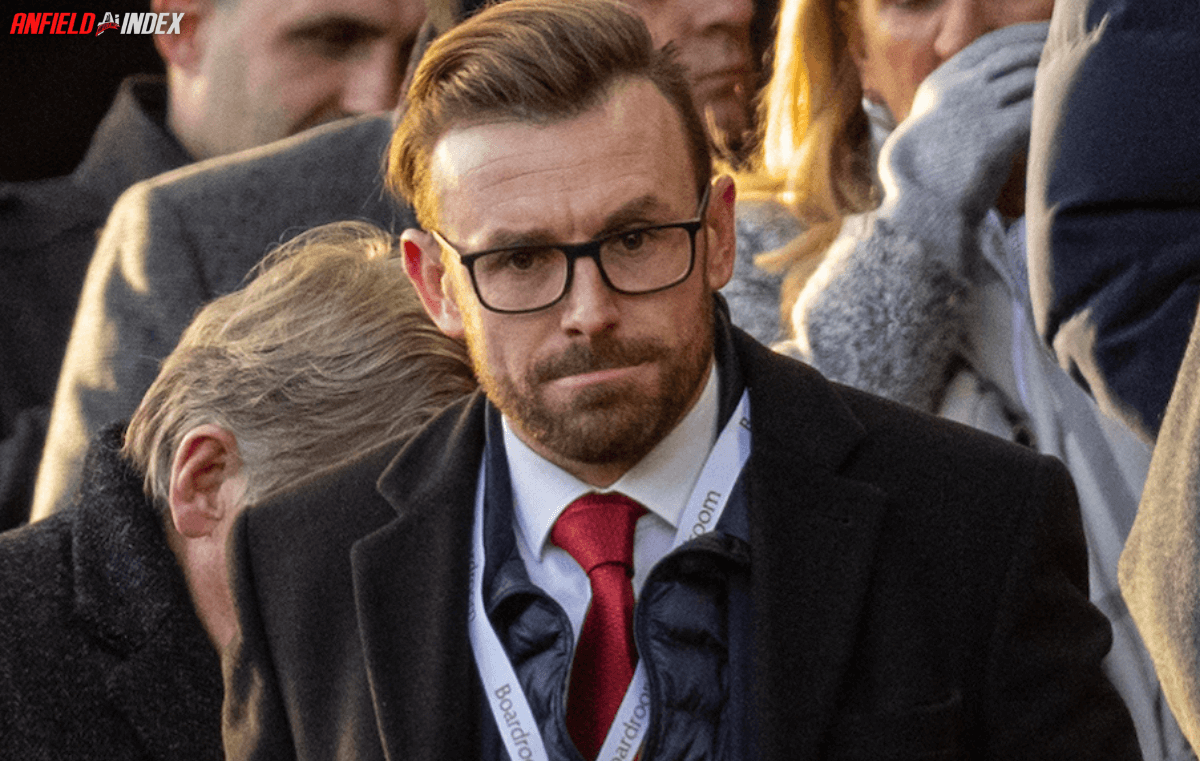 Julian Ward & His Must-Win Transfer Window
When Michael Edwards handed in his notice last year, I immediately saw it as an elite Sporting Director not being backed by his ownership. For any structurally organised sporting entity, success must be garnered a Ross all levels for the on field situations to succeed. Michael Edwards became a wizard of both buying and selling players, yet the on going 'net spend' issue must've gotten too much for such a gifted operator. Edwards is still waiting for his next post, and will probably end up somewhere where such restrictions aren't as common, and be ultra successful once more. For as much success as we have had under FSG, I can't help but imagine the levels that could've been reached had we been more productive in the market. Michael Edwards and Jurgen Klopp represented perhaps the most envied due in world football, yet the funds to allow them to build further was never really forthcoming.
Julian Ward was promoted from within (after Edwards left), and to be fair, it made sense to maintain some continuity. It was hard to imagine he would not follow in the footsteps of Michael Edwards, but the post Covid world seems to have halted the reds ability to move on as many players for previous high fees. For the past two years, the reds have desperately needed to invest in the midfield area, and in failing to identity a Tchoumeni alternative, Julian Ward failed in the area that needed attention most. The reds stock of midfield options range from inexperienced to over the hill, with injury prone as the hearty filling. What must happen next is what must of occurred many windows prior, but we have to hope that lessens are finally being learned.
I've spoken too many times about a now departed central midfielder (of Dutch origin), but the logic is still there in not retaining such an important system player. We haven't replaced the brilliance that departed, when ultimately we should have been building whilst sat proudly on top. We haven't given this team nor manager what it needed (in order to maintain momentum), and the results are now clear to see. Last ditch moves for Arthur Melo simply don't wash, especially when you see the recruitment models of our rivals. For every failed venture there has to be a new direction, and surely Julian Ward is working to right the wrongs that have caused our current plight.

Jurgen Klopp will defend his squad till his last breathe, yet he clearly wanted an elite level player  (this past summer) to compliment his central midfield area. In failing to secure Tchoumeni, Ward should have had another able bodied player lined up, yet that clearly wasn't the case. Matheus Nunes would have been the ideal signing, and was both affordable and available. To see this talented and energetic midfielder end up at Wolves was beyond frustrating, and the questions have to be asked as to how Liverpool ended up so short.
Liverpool FC are a world wide brand that brings in eye watering levels of revenue. Investment was made in Darwin Nunez of course, but that was a move engineered by the loss of Sadio Mane, Divock Origi and Taki Minamino. The recruitment of Fabio Carvalho was all well and good, but this in no way ticked any midfield boxes. Alex Oxlade-Chamberlain was clearly on his way out (until yet another injury), so how did Liverpool end up with just a short term loan (Arthur)…? The summer represented our negligence in our recruiting, but we have continually stood form due to on going success. With form now so short in supply, another failed window will have a beleaguered support demanding answers.
The finances of the reds are well documented, and the net spend even more so. Liverpool have very quickly become a team that'll be immersed within a battle for top 4 this year, and that is probably being kind at this stage. To have been so slow and reluctant in the multiple transfer windows that have passed, is close to unbelievable, and the form we are seeing now is a direct result of doing far too little.
Julian Ward probably has one more window to really stamp his authority on recruitment, or acceptance of mediocrity will inevitably follow. Moves have to be made, and significant signings have to be secured, or Julian Ward will just become that guy that wasn't Michael Edwards. I have literally no idea who we can actually target, how much money there is to be spent, or whether FSG will even pony up. All I know is that other clubs are getting deals done a plenty, so why aren't we…?
For Liverpool fans it could be a long November and December of speculation, and the hope is that Julian Ward pulls a couple of rabbits out of the hat. Our Sporting Director needs a win about as much as this Liverpool current side, and the absolute wish is that any new additions will be able to operate within the elite Liverpool midfield, that we are all longing to see once more.
I believe in this football club, and I hold hope that the crisis can be overcome by a talented group of players and coaches. What I also believe, is that FSG and Julian Ward have to invest in a fragile area of the team, and re-energize a group that lacks the much needed intensity. We have enjoyed unbelievable success, I just hope the powers that be understand it'll take real investment to get back there.