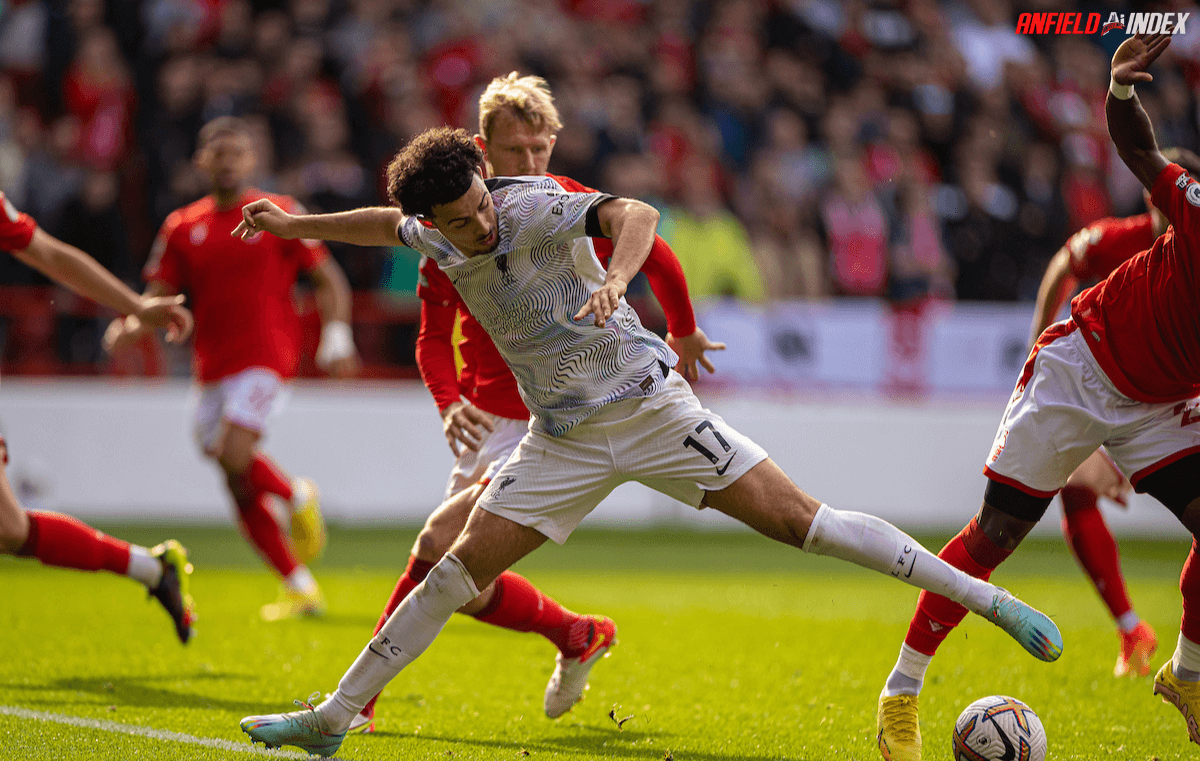 The Good, The Bad and The Ugly from Nottingham Forest vs Liverpool

Another week, another poor Liverpool performance. How has this team fallen so far? From chasing an unprecedented quadruple to losing to the team who entered and ended the weekend bottom of the league. Liverpool lost four matches in all of last season. Four defeats in 63 games. This season couldn't be more different. In just 15 games this season they have already lost four games. In 11 Premier League games, they've now dropped points in seven of them. Last season they only dropped points in 10 of 38 games.
There seems to be something rotten in the water with the players right now. Nine of the players who started the game against Forest were in the team that started against Manchester City. Obviously losing Luis Diaz and Thiago Alcantara from any team is going to have an effect on the performance but there shouldn't be such a dramatic difference in the effort levels. It may well be that this group has run itss race and has nothing left to give, and if that is the case then Jurgen Klopp and Julian Ward need to be banging on Mike Gordon's door and demanding significant investment in the playing staff over the next two windows.
Liverpool can't afford to throw away too many seasons, given that Thiago, Virgil Van Dijk, Alisson Becker and Mo Salah have a finite number of years left in their primes. The clock is also ticking on Klopp's tenure at Liverpool. His current contract, extended just last year, runs until 2026. It was somewhat of a surprise that he signed that extension and it seems unlikely for now that the German will stay beyond that.
I'm rambling now to avoid talking about the Forest game, but it's not really possible anymore. So let's get into it.
The Good
Alisson Becker
It might just be easy to copy and paste Alisson's name in under "The Good" each and every week. The Brazilian keeper is undoubtedly the best in the world at what he does and Liverpool are incredibly fortunate to have him. This is his fifth season at Anfield, and you could argue that he has never been so important. Without him, Liverpool would be much lower down the table. He has singlehandedly kept them in the top half despite the shambles in front of him.
Against Forest he once again showed his incredible quality with a world class save to deny Ryan Yates and keep Liverpool in the game. If two or three other Liverpool players cou
ld play at his level, they wouldn't be in the situation they currently find themselves in.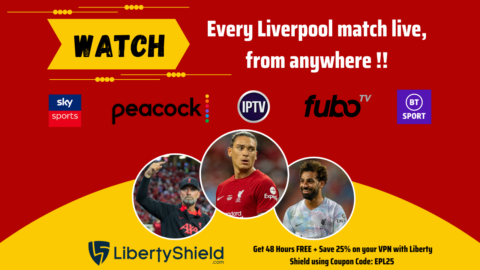 The Bad
Joe Gomez
Let's start with this. Joe Gomez had played roughly 2700 minutes combined across the 20/21, 21/22 and 22/23 seasons so far. That's roughly 500 less than he played in 19/20 as he and Virgil Van Dijk excelled together in Liverpool's title winning season. That 19/20 season is the only season in his career where he has managed over 3000 minutes. It's one of only two seasons in which he managed over 2000 minutes.
Injuries have devastated the career of arguably England's most talented central defender to such an extend that to date he has only played around 14000 minutes in his entire club career. He's 25 years of age. He made his debut in the 2014/15 season for Charlton. Those 14000 minutes include roughly 1500 played in the Championship in the 14/15 season, and another 200 in the cups that year. His near 1700 minutes in his debut season is, to date, the third most he has ever played in a season. The 14000 minutes also includes around 750 minutes of action in the Premier League 2 during stints of recovery from major injuries
So what we have in Joe Gomez is a very gifted football who has played roughly 13250 minutes of senior football at the age of 25, despite this being his 8th season at Liverpool. He's never played more than 28 Premier League games in a season, nor more than 43 across all competitions. He's only managed more than 20 Premier League games twice, with four seasons of less than 10. For context of how little football he's played, Ezri Konsa broke into the Charlton team a year after Gomez and has 7000 more minutes in his club career, without featuring in the Premier League 2 which is, for all intents and purposes, underage football. Marcus Rashford is six months younger than Gomez, made his senior debut for Manchester United a year after Gomez made his for Charlton, and has around 7500 more minutes under his belt.
Gomez looks like a player who hasn't played a lot of football recently, but the reality is he hasn't played a lot of football in his career. We really shouldn't be surprised that he's not fully up to speed, but, and it is a big BUT, that mistake against Forest was a shocker. There's simply no excuse for that. To be clear, the mistake wasn't the mis-control. That happens. That can be attributed to rust. The mistake was the foul. Gomez is one of the quickest defenders on the planet, he didn't need to foul Awoniyi in that position. He could easily have gotten back goal side, and he had Van Dijk on the cover. It was a stupid foul that put Liverpool under needless pressure.
The Team Selection
Why that midfield?? An out-of-form Fabinho and three kids with less Premier League minutes between them than Jacob Ramsey, who's younger than Curtis Jones? Curtis Jones played in a double pivot for the first time, next to an out-of-form Fabinho?
That it's October and Liverpool are starting THAT midfield, with James Milner at right-back, in a Premier League game shows that Liverpool's summer transfer dealings were a failure. Klopp didn't have to pick that team, but the fact that he felt he had to shows that key areas were not addressed. It might also show that Jurgen needs to be a bit more realistic about the quality of players at his disposal. Carvalho and Elliott aren't ready to play regularly in the Premier League for a team with title ambitions, and certainly shouldn't play at the same time. Jones is some way off being of the required calibre and needs games for his development. Those games will need to come elsewhere because Liverpool can't afford to waste minutes on a non-contributing youngster while also carrying non-contributing senior players.
The Ugly
The Rest of it
The lack of effort and energy is the most shocking thing about this Liverpool team right now. Nottingham Forest are not good. They did not play well at the weekend. But they wanted it so much more than Liverpool. They won every second ball. They won every third ball. They turned 50/50s into 80/20s through sheer effort. They deserved the win because they wanted it, whereas their opponents just turned up and seemed to expect a gift wrapped three points.
This could easily turn into a 5000 words article about everything that was dreadful about Saturday's performance so let's just leave it there bar one more thing.
Nottingham Forest Fans
What is wrong with them? Seriously? Their club was the other team at Hillsborough. Their fans were the other fans at Hillsborough. If not for the sheer dumb luck of being given the opposite end to the Leppings Lane end, it could have been their fathers, brothers, sisters, son and daughters who died that day. It took less than ten minutes for the vitriol and bile to start spewing out of them. Absolutely disgusting behaviour from the one group of fans who should feel more connected to that disaster than any others. Shameful.
Want to watch every Premier League match from wherever you are? This article is sponsored by LibertyShield.com VPN. Get 48 Hours FREE & SAVE 25% with Coupon Code = EPL25