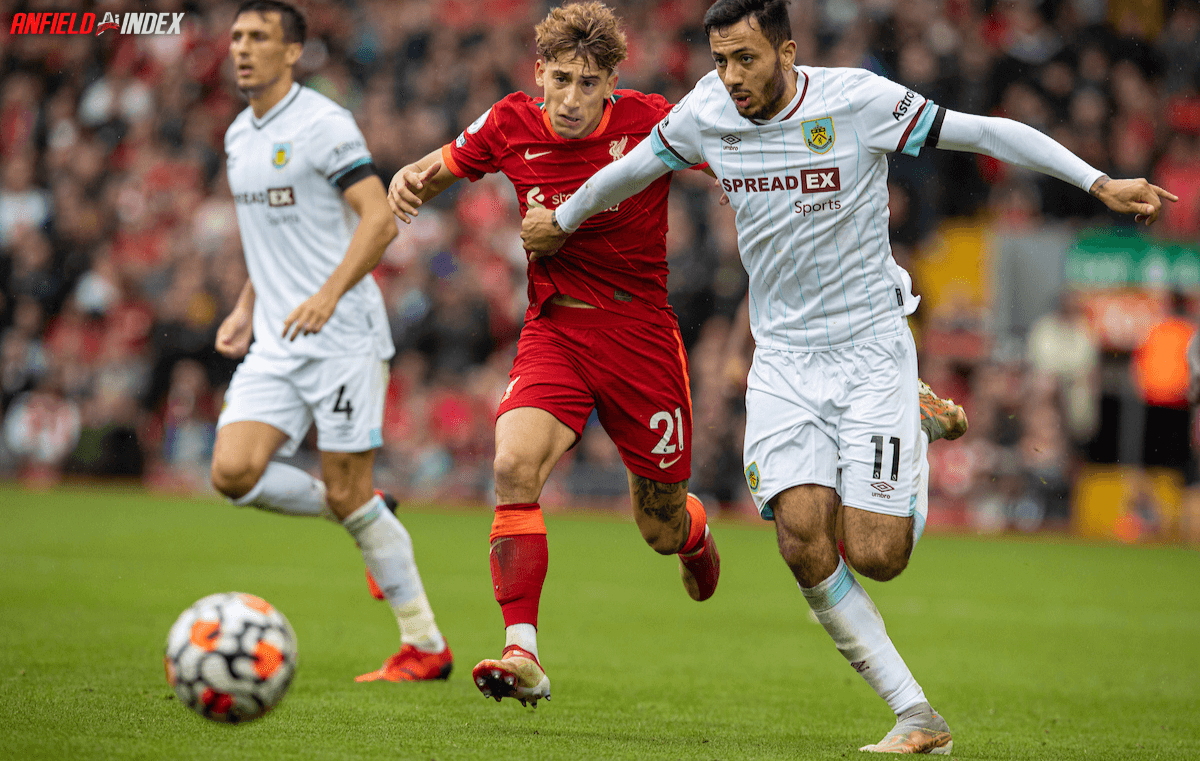 By the Numbers: Robertson vs Tsimikas

Little did we know an Alberto Moreno ankle injury during a 7-0 win over Spartak Moscow would turn out to be the best thing to ever happen to Liverpool's left flank. Moreno's ankle injury made way for ex-Hull City man Andrew Robertson, who quickly impressed, and continued impressing, and eventually just took Moreno's job flat-out. Robertson's crazy pressing, endless running, and enthusiastic hustle made him a fan favourite with Liverpool fans. Since Moreno's injury in January 2018, Robertson's starting role has been in no question, at all. Until recently. Enter Kostas Tsimikas.
On August 11th 2020, Liverpool signed the Greek left-back for £11M from Olympiacos to serve as Robertson's backup. Through the 2020-2021 season, he served as just that, barely playing, and only when Robertson needed a rest, making only 7 appearances throughout the campaign. Robertson walked into the 2021-22 season with an injury, leaving Tsimikas to start the first 2 fixtures. Tsimikas impressed in those 2 games, and his progress combined with a packed schedule resulted in an increase of game time, with Tsimikas making 26 appearances, only 21 below Robertson's 47.
Tsimikas was fairly inconsistent through his later appearances, either playing levels of genius, or looking like a League 1 player who wandered onto a Premier League pitch. Despite some cries for a switch when Robertson went through a 3-4 game slump midway through the year, the starting job remained in Robbo's hands. Thus, it was no surprise when Robertson started the first 3 games of the 2022-2023 campaign. However, more injury troubles, and bad form plagued the Scottish warrior, which has resulted in a much more even split of games than we're used too.
So far (this article was written before the second clash with Ajax), Tsimikas and Robertson have both made 12 appearances in all competitions, Robertson starting 9, Kostas starting 7. Tsimikas has played 609 minutes, Robertson has played 801. A little bit of favour towards Robertson, but not much. For the first time in forever, Robertson's starting job is being questioned. Are the pleas for Tsimikas to take over starting duties valid, or just thoughtless ideas spewed because there's no one else to blame? Well, here I'll try to find out, as I take a deep dive into stats and try to prove which world-class left back deserves that coveted spot in the XI.
Let's start with the basics. When Robertson has started, Liverpool earned 14 points from 9 games. When Tsimikas has started, the Reds have taken 14 from 7. That's an average of 1.6 points a game with Robbo, to 2 for Tsimikas. Liverpool have scored 37 goals total this year. Robertson has been on the field for 21, while Tsimikas has been on the pitch for 15. That means Liverpool have scored once every 38 minutes while Robertson playing, and once every 41 while Tsimikas is playing. On the other side of the pitch, Liverpool have conceded 20 goals this year. Robertson has been on the pitch for 12, and Tsimikas has been on the pitch for 7. That means the Reds have conceded once every 67 minutes while Robertson plays, and once every 87 while Tsimikas plays.
Judging from the above stats, we can conclude that Liverpool play slightly better as a team when Tsimikas is on the field, but that doesn't speak on their individual performances. Tsimikas has had a much better assist rate, providing one every 121 minutes opposed to Robbo providing one every 267. Tsimikas also has created a chance once every 38 minutes, while Robbo has produced a chance once every 50. However, Robertson appears to be much better defensively, with 13 clearances compared to Kostas's 5, 75% tackle win percentage compared to Tsimikas's 65%. The two's passing percentage seems to be exactly alike, Robbo 81% and Tsimikas 80%, and Robbo has completed a pass every 1.9 minutes, while Kostas has completed one every 2.4, slightly better in Robbo's favor.
One other thing we need to take into account is the different levels that these two have faced off against. Robertson has started against Man City twice, Napoli, Man United, Crystal Palace, Fulham, Bournemouth, Newcastle, and Nottingham Forest. The average place of the Premier League teams that Robbo has started against is 8th, and the average UCL place within the group is obviously first. Kostas has started against Rangers twice, Everton, Ajax, Brighton, Arsenal, and West Ham. The average Premier League place of these teams is also 8th, but the average UCL place within the group is 4th. Tsimikas has been given two easy games with Rangers twice, but Nottingham Forest also hypothetically should be a walk-through (insert cry emoji here).
So overall, we can conclude that Liverpool has been better as a team with Tsimikas in the game, but not by a large margin. Tsimikas has been a better chance creator, and an assist producer, but Robertson has been better defensively, and more efficient when it comes to passing. With a tight string of fixtures approaching, there is plenty of minutes for both, but who should get the big games, the Man City, Arsenal and UCL Knockout Games? The answer truly depends on the opposition. Against a high flying, strong attacking team, I think Robertson's experience and defensive ability outweighs the crossing and creative potential of Tsimikas. However, against a sit-back, Brexit means Brexit type of team, Tsimikas's creativity could be just what is needed to knock down the door and put a couple in the back of the net. It's still early in the season, and both players have plenty of time to grow into their role, including some rest during the World Cup. I imagine that Robertson's form will improve, and he will once again remain the undisputed starter, but you never know with this team, do you?