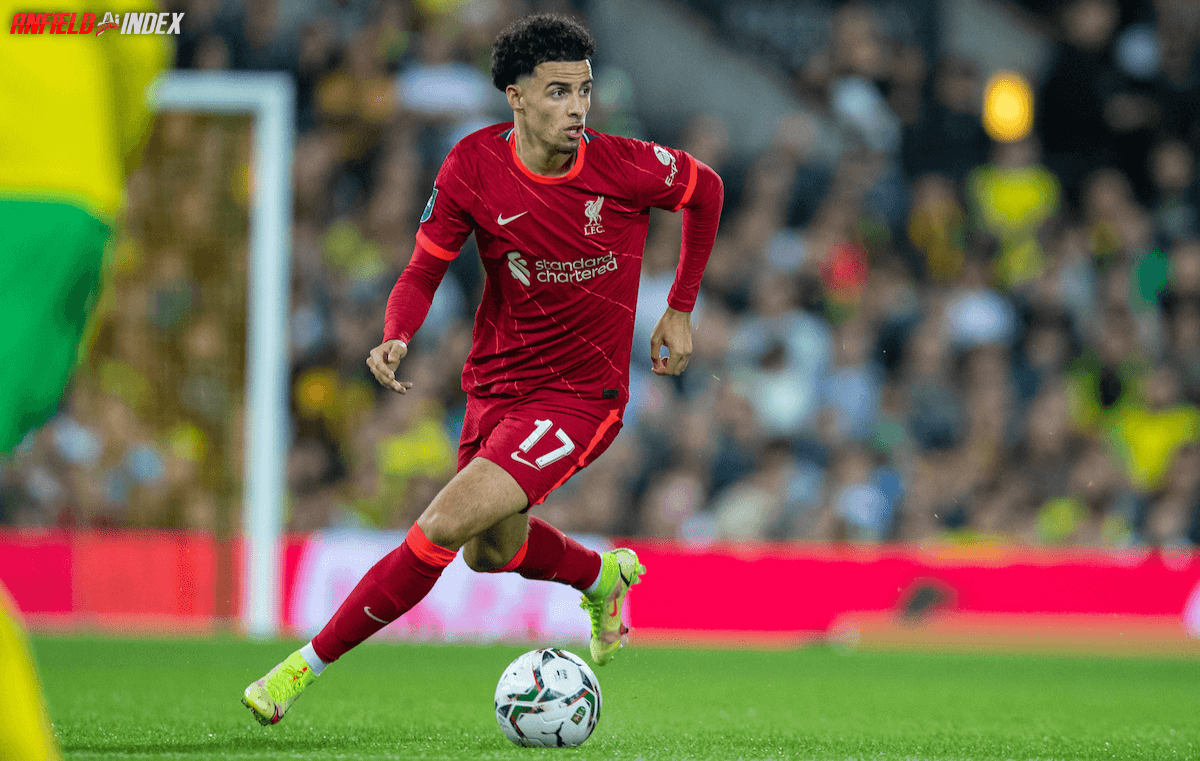 Curtis Jones: Hard to picture a last-chance saloon

Certain Liverpool players will always polarise fans. That's been true for decades and even those with great CV's like Ronnie Whelan have felt the sting at some points. In the current side there are many candidates but based on Saturday's defeat to Forest, Curtis Jones' surprising start shot him straight to the forefront. Many Reds expected the local youngster to be moved on either permanently or on a temporary basis this summer. Those same fans expect the same by the end of the season. However, as it stands it's unlikely to be on Jurgen Klopp's agenda.

Jones has been bullish this week, stating that he has a 'point to prove' having just returned from injury. A stress reaction obtained in the community shield match has kept him out for about 10 weeks before returning against West Ham. That combined with a Thiago ear infection meant the Liverpool native found himself in an unusual central midfield position with Fabinho. It was always going to be challenging for him at best, especially when more experienced heads around him offered little.

The 21 year old doesn't lack for self-confidence at all. An ambitious target of 10 goals and 10 assists was declared publicly in late July. Despite the initial promise from the former youth team star and a memorable derby goal in the cup, Reds everywhere would probably be pleased if he obtained half those numbers. Despite any reservations, opportunities in the short term shouldn't be too hard to come by though.

An injury crisis has seen a huge shortage of left sided attackers and midfielders on the whole. With Luis Diaz and Diogo Jota out combined with a switch to a 4-4-2, the candidates to fill that left side role seem sparse. Keita and Ox are only just returning from injury and aren't registered for the Champions League group stages. It would more surprising if Jones didn't see considerable minutes over the Leeds, Napoli, Derby and Southampton games.

In the bigger picture, the technical attributes are there for all to see as Jones' running power, touch and close control can't be ignored. Critics have understandably countered with the inability to play at the pace Liverpool require and a lack of end product. The likes of Harvey Elliott and Fabio Carvalho's key contributions at points have shone an unfortunate light in his direction at the same time. Some fans have already decided Jones needs to move on, whilst most others have declared it as a 'make or break' season.

That maybe simplifying the potential outcome though. Next summer three of the current midfield crops (Ox, Keita and Milner) see their contracts end, whilst many expect a refresh in this part of the squad. Two of those players count as home-grown and whilst it's impossible to know who will come in, Liverpool only just made the quota last season. It seems unlikely they'll want to remove another. It may not be solely ability, but don't be surprised if Curtis Jones is still at Kirkby come next season….