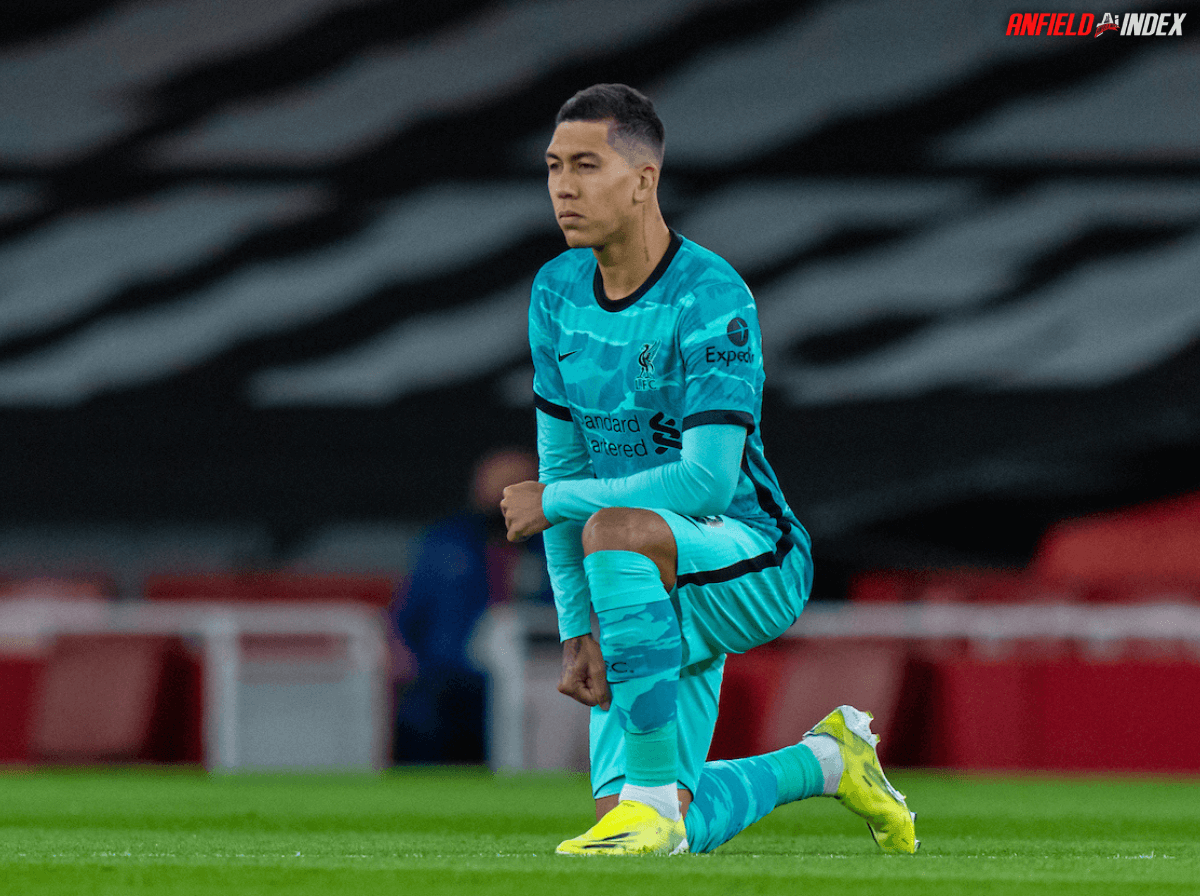 Firmino Contract: Sense not Sentiment
There's something that the kop wants you to know…
Certain myths and tales can outgrow the reality as potentially the hardest personal decision of Jurgen Klopp's reign approaches. Roberto Firmino will rightly leave Anfield as a legend whenever that time arrives. With January approaching, a player Klopp described as 'an incredibly important player to me and to us' will shortly be able to agree pre-contract terms with an overseas club, in a situation which has seen little to no movement in recent months. Depending on who you've asked this season, this piece of business would already have been completed by Julian Ward for an ultimate fans' favourite, who has openly declared his love for Liverpool and would finish his career here. However, it's never that straightforward and caution needs to be applied.
For his part, the 'heart and soul of the team' as described by Klopp has made a strong start to the season. The 31 year old currently sits as Liverpool's top league goal-scorer with six, including doubles against Bournemouth and Newcastle. Perhaps the notary performance of the season came at Ibrox where another double and a rabona-like assist were highlights in the 7-1 destruction of Rangers. Eight goals and four assists in 1202 minutes of football is impressive by anyone's metrics and the clamour for an extension isn't without merit.

There's always another side to the story though. With injuries to Jota and Diaz, Firmino has been called upon more than many probably expected and in simple numbers he's started three times in a week for two consecutive weeks, which is a big ask for any one player. Bobby has started to look tired and big chances were squandered against Leeds, as diminished output in the last six games has just started to be noticed by a few. After last season's campaign which featured his lowest appearance total (35) due to injury, you could argue it's strange or unsurprising based on your perspective.
With the World Cup around the corner, there is a thought process that the tournament is the catalyst for an upturn in the former Hoffenheim man's form. Despite being out of favour with Tite for a while, Firmino finds himself back in the Brazil set-up with many suspecting he'll make the plane to Qatar. A player that as we know can play the false nine, behind or as part of the front two and who will sacrifice themselves for the team will understandably be in the Selecao's thinking. Whilst most Reds would like him to have a break during the winter, all of them know it's a dream of his to make that final twenty-two.
You can pick your platitudes with this one. Time is of the essence for a player in his final year, whilst patience is a virtue with a World Cup around the corner for an ageing forward who has had recent injuries. Publicly, all parties do seem relaxed about the situation, whilst many Reds seem split over it. If Liverpool have learned anything about contract renewals in recent times though, it's important to not let the heart rule the head. Firmino won't be easily replaced, but a 31 year old on a high wage, arranging potentially the last contract of his career needs to be carefully considered. There isn't that too long remaining and why there wouldn't be a dry eye in the house if this is the final act, sense over sentiment needs to ultimately prevail.