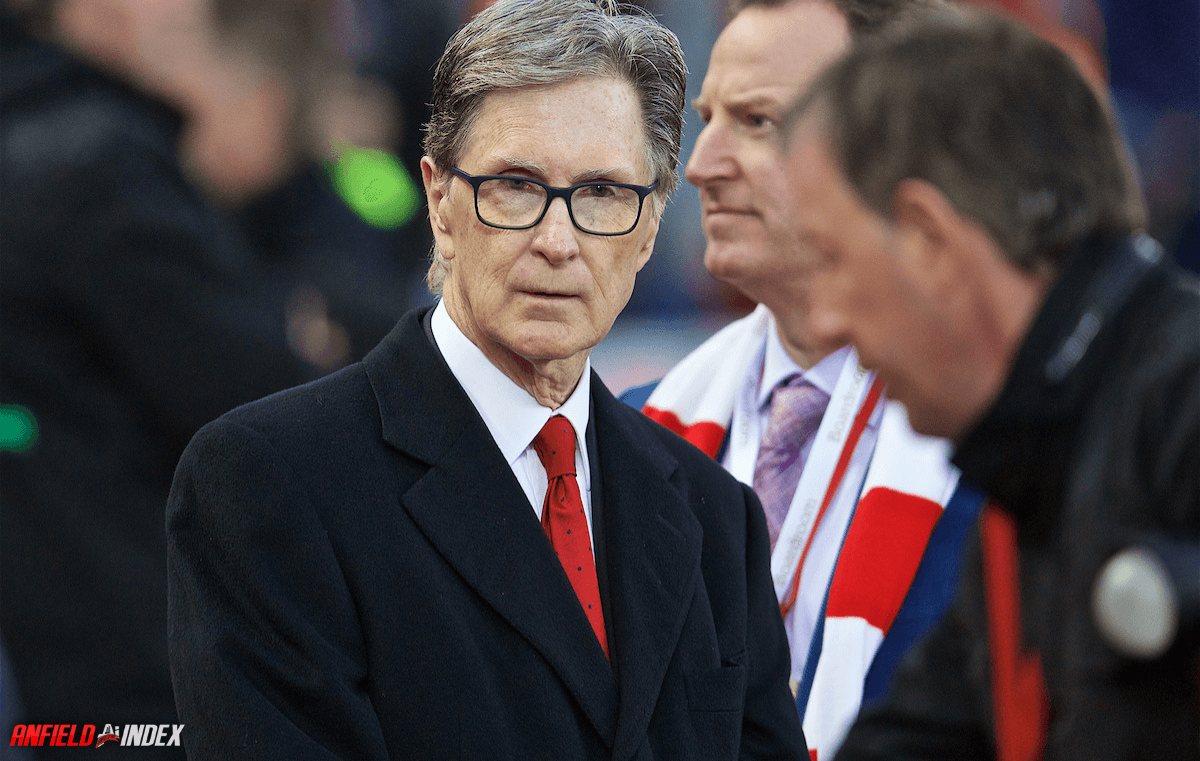 Succession

Effective succession planning is the key to sustained growth and success for organisations of all types – and football clubs are no different. For Liverpool, I feel a disjointed approach to succession planning has led to the club's recent on-field woes. 
The model FSG had developed and put in place at Liverpool was inspired by the 'moneyball' concept – in addition to using data to find value-for-money incomings, using data to know when to move players on and replenish the squad was arguably almost as important. 
Let's go back to the start of the 2018/19 season. The summer had been an eventful one for the club in transfer dealings. Liverpool had spent record sums to acquire high-quality players such as Alisson, Fabinho and Naby Keita. This followed the signing of VvD the previous January. 
This was the squad that helped secure a sixth European Cup/Champions League and came within a literal whisker of clinching the Premier League (ages shown are from the start of that season):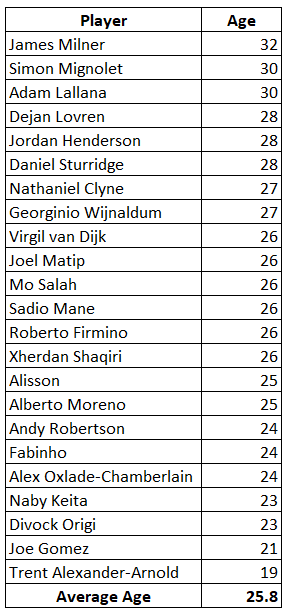 The average age was 25.8 with three players aged 30 or over. When looking at Klopp's favoured first XI, the average age was 25.2 with none of that eleven aged 30 or older.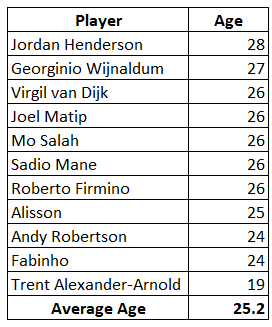 From an age profile perspective, the squad was at a sweet-spot with eighteen of the 23 players aged between the peak 23-28 age range. This followed exceptional transfer business between 2016 and 2018. 
After 18/19, the club then signed:
19/20 – Elliott, van den Berg, Adrian, Lonergan, Minamino
20/21 – Thiago, Jota, Tsimikas, Davies, Kabak (loan)
21/22 – Diaz, Konate
22/23 – Nunez, Carvalho, Ramsay, Melo (loan) 
Outgoings over the same period were (not including youngsters who had been out on loan and then sold):
19/20 – Sturridge, Moreno, Mignolet
20/21 – Lovren, Lallana, Clyne
21/22 – Wijnaldum, Shaqiri
22/23 – Mane, Origi, Minamino 
When all player sales are factored in, net spend was £46m over this period. However, the following players all left on free transfers during that timeframe:
Sturridge
Moreno
Lallana
Clyne
Wijnaldum
Origi
Ojo
Woodburn
Five players could leave on a free next summer. 
Though the pandemic clearly didn't help matters where succession planning was concerned, losing up to thirteen players for no income is far from ideal (especially when some of those players could have been sold for princely sums). 
Indeed, had some of the players who have left on frees over the last three-plus years been sold when they had a year or two on their contracts, as well as those like Bobby and Naby who could leave for no fee next summer, the club could comfortably have generated over £100m. 
Due to Liverpool's financial circumstances being different to the likes of Man City and Chelsea, where FSG do not invest any of their money into the club, healthy player trading is of greater importance (in order to help the club finance incomings). 
However, Liverpool has fallen behind City and Chelsea when it comes to player trading. These are the numbers of players the Big Six have sold for fees in excess of £25m since 2019:
Man City – 6
Chelsea – 5
Arsenal / Man United – 2
Tottenham / Liverpool – 1 
Selling players at their optimum value, just as they reach the closing stretch of their peak, and then replacing them with talented, energetic younger players should be at the heart of effective succession planning. 
Losing so many players for free and managing to sell only one player for a fee in excess of £25m all goes to highlight that an effective and well-functioning succession planning strategy is not operating at Liverpool. This is further backed up by the current squad's age profile. 
This is the main first-team squad Liverpool has this season (it is bigger than it was in 18/19 and bigger than that of most rival clubs):

The overall average of the squad (at the start of the season) being just 0.8 years older than the 18/19 squad does not look like much of an issue. When you then look at the age of Klopp's favoured starting XI, it highlights the age profile issue more: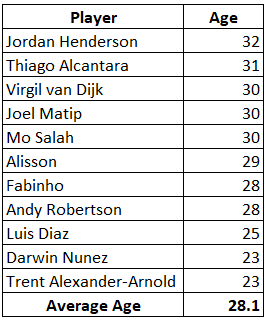 The average age of the favoured starting XI is nearly three years older than it was in 18/19 and is now amongst the oldest in the Premier League. 
We know that Klopp favours a high-tempo style of play (and a very demanding training regime). Add this to the fact over the last few years he has unequivocally trusted in perhaps only a small core of 14-15 players, the said group have an immense amount of miles on the clock. 
Given performance levels, there's certainly an argument that players do reach the end of their peak by the time they hit 30 under Jurgen (and earlier, in some cases). It makes it all the more important, therefore, for Liverpool to have a greater turnover of playing personnel. 
This is supported by research conducted by CIES Football Observatory: football-observatory.com/IMG/sites/mr/m…. Their findings show that as players get older, they run less. This is borne out in Liverpool's running stats in 22/23 – the team is regularly out-run by generally younger opposing teams.
This is not to say that the club should look to sell players at all times as they approach 30. However, it shouldn't be in a position whereby so many players are retained age 29+, and it needs to achieve an age profile (especially for its starting XI) that is closer to 18/19. 
The club can still address this and restore a more optimal balance. We know the club is exceptional at acquiring talent, but it hasn't quite done enough of it over recent years – perhaps largely because of a reluctance to move players on. FSG and Klopp need to get on the same page 
Players whose legs are gone or going need to be moved on with energetic, dynamic, professional lads coming in to replace them. Midfield clearly needs major surgery, but other positions will require a more proactive approach to succession planning going forward. 
As custodians of LFC, FSG are ultimately responsible for ensuring the club makes up for lost time. They simply cannot afford to have an underwhelming transfer window next summer (or even in January). If they don't deliver, even their most ardent supporters might begin to turn.