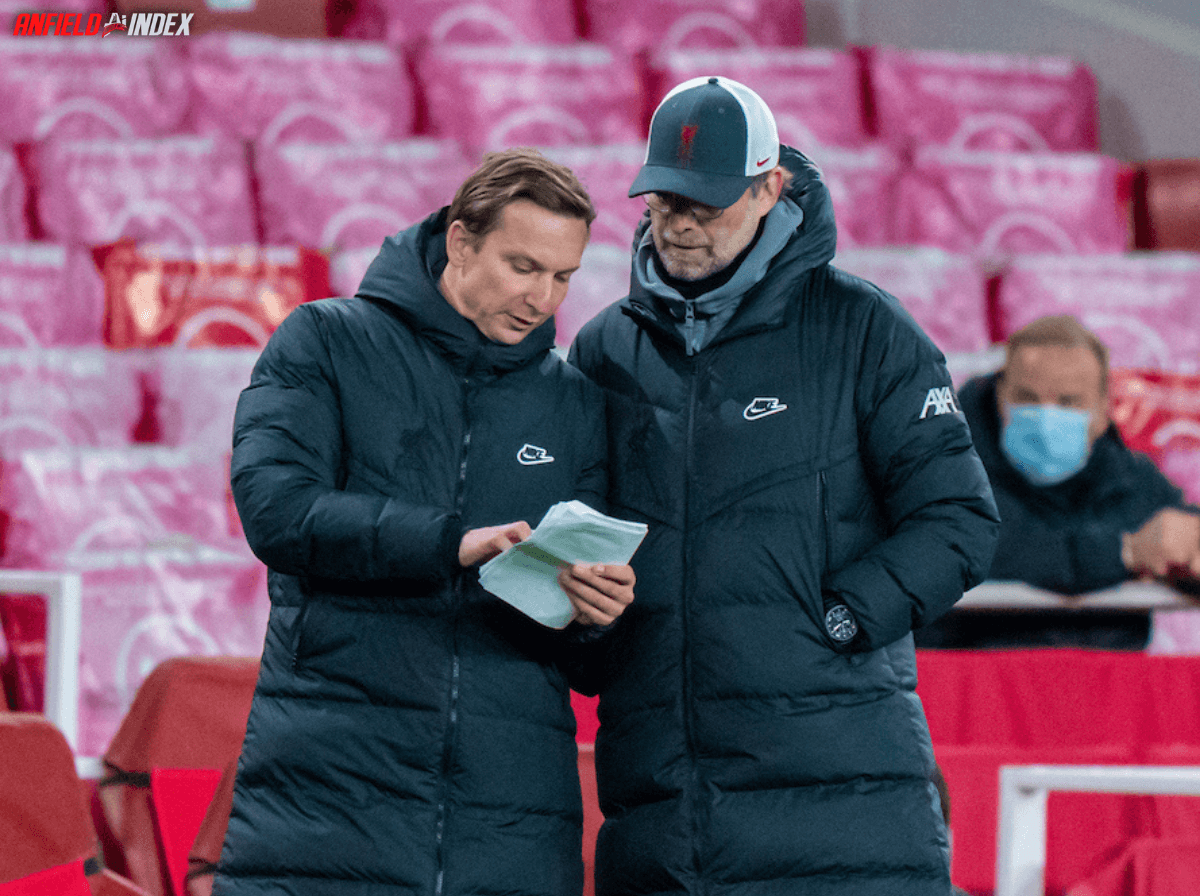 Liverpool vs Napoli: Full XI or Kids?

Liverpool's 3-0 win over Ajax on Wednesday night clinched their spot in the knockout round of the UCL. This puts Liverpool in a familiar position: one game left to play, with nothing on the line. In the extremely rare event that Liverpool beat Napoli by 4, Liverpool would finish first in Group A. However, in any other result, the final table standings remain unchanged, with Napoli on top of the group, and the Reds in second. This brings up one question, one that we've had to ask for three years in a row now: Do we play the first XI, or the kids?
First XI: They Need It
Right now, Liverpool look the worse they ever have since Klopp arrived. New tactics have resulted in disappointing outings, bad results, and unacceptable individual performances from players. This team desperately needs game time, and there's no better place to find it than against Napoli. An extra game against a top European team with no punishment for losing is a perfect opportunity to get some of the worst performing players back to their best. Putting a strong side out on the pitch against Napoli gives the team more time to get used to the new signings of Nunez and Carvalho, and gives players time to get back in form without the added pressure.
Kids: The Injury Risk
It's a worst-case scenario. You field a strong team in a meaningless game, and one of your stars goes down with a long term injury.  We saw it happen to Konate in the Strasbourg friendly, Salah in the Midtjylland game 2 years ago, and countless more times in the past. The Reds are already in the middle of a massive injury crisis, but we're beginning to slowly work our way out of it. Along with that, the World Cup is approaching, and an injury is many players' worst nightmare. Fielding a strong side at Anfield and seeing one or multiple stars take hits is the worst possible outcome, playing a team of kids is a much safer bet.
First XI: The Competition
Quick reminder: This is a Champions League game. No matter what happens in this game, we move onto the knockout stage, where we most likely play another team of Napoli's caliber. We need to be able to play at a standard with Europe's best clubs, and this is a perfect chance to get used to that standard. Napoli is definitely an elite team, and it's a great opportunity to test ourselves against a team of that standard. We need to be able to play with or outplay Napoli for 90 minutes, and that's not going to happen overnight. We need games like this, and so does our First XI.
Kids: They Also Need It
We have some very talented youngsters on our team. Players like Stefan Bajcetic, Bobby Clark, and Nat Phillips have impressed when given the chance, and there's plenty more waiting in the wings. There's definitely a chance they get played off the pitch, but our kids also need a chance to attempt to prove themselves against one of Europe's bigger teams. It's a chance to give them a night they won't ever forget, and it's our duty to give them that chance. Playing a team of kids is the right choice, they've been dreaming of an European Anfield night, and we can make that dream come true
First XI: We Need The Win
After Napoli, We play 3 games in 7 days. A struggling team like us could have a bit of trouble with a season-defining stretch like that, and we need a morale boost. We've seen it happen over and over again: A struggling team wins a big game, and all is right in the world. We're starting to turn that corner towards the Liverpool of the past 4 years, but a win against Napoli would be absolutely massive in doing so. We haven't won 4 games in a row all year, and if we want to, a win against Napoli is 100% necessary. Playing our First XI and taking the win would be absolutely massive for us.
Kids: We have 3 games in 7 days.
As I stated above, immediately after Napoli, we have 3 games in 7 days. November 6th against Tottenham, November 9th against Derby, and November 12th against Southampton. Immediately after that, we send most of our players to the World Cup, and the rest presumably begin brutal training to stay in shape. No single player in our team can play all 3 of those games and the Napoli game, and we're already a side stretched thin due to injuries. By resting our starters against Napoli, we give ourselves more options for the defining 3 game stretch that matters a ton more. The most sensible decision is to rest our starters and play a weaker team filled with kids, and to potentially turn our season around by doing that.
Potential Lineups
So, I've went and crafted a potential lineup for three outcomes, a team made up of kids, or a team made up of usual first team suspects, and a team made up of a combination of both. Which one would you rather see against Napoli? NOTE: "KIDS" TEAM ONLY INCLUDES PLAYERS WHO HAVE TRAINED WITH THE FIRST TEAM.
First XI
Alisson
TAA-VVD-Gomez-Robertson
Hendo-Thiago
Elliott-Salah-Nunez-Firmino
Kids
Kelleher
Mabaya-Phillips-Chambers-Tsimikas
Bajcetic-Corness-Milner
Carvalho-Frauendorf-Clark
Mixture/Compromise
Kelleher
Ramsay-Konate-Phillips-Tsimikas
Milner-Fabinho-Bajcetic
Carvalh0-Nunez-Firmino