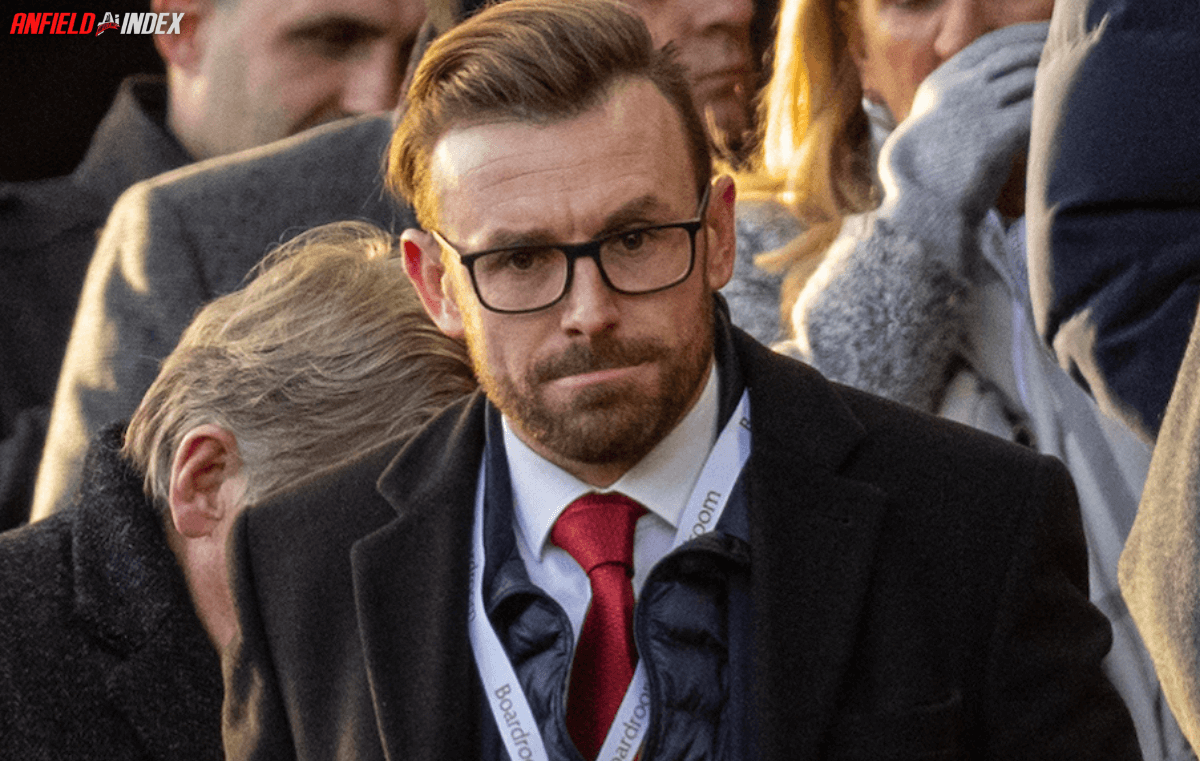 Who Could Be A Right Wing Target In The 4-4-2

It seems after the last few weeks, that we are starting to settle on a formation (or two). It also seems that the most recent pre-season blue print (Mo wide etc) has been scrapped, and we are now in full adaptation mode. What wasn't working needed rectifying, and the next two months have to be about attaining the correct additions. If we are to persevere with a Mohamed Salah & Darwin Nunez strike-force, that means a genuine right wing option needs to be acquired, and is something that needs doing in the January transfer window.
Harvey Elliott has shown good qualities for the Reds in his short Liverpool career, but could limit our wide production due to his tendency to shift inside. Harvey Elliott is your typical modern day wide man, in that cutting inside to impact goal on his favoured side is his common pattern of play. With a two man attack (and the aerially strong Darwin and/or Jota inside), we are finding that Trent and Robbo are too heavily relied upon to be the deliverer of crosses. Whereas this has been a potent weapon in times gone by, the shift from three midfielders to two is causing too much open space behind Trent, and teams are too common to target this area. Even as a a three man middle, that RCM has either been too attacking or too lethargic in his work to cover adequately, therefore something has to change to solidify that flank.
In an ideal world, I would like to see Trent used as that wide option from midfield, but again, that could cause a problem with taking one of the centre backs (Joe Gomez) and placing him at fullback. Whatever we do right now, we seem to be a few players short trying to bring a working system to the fore. That is why a specialist right-sided midfield addition could help give more width and supply to our forwards, without overloading a beleaguered backline.
The summer saw us linked with a couple of wide options that never came to fruition. Anthony the clown is now a Manchester United player, and Serge Gnabry has signed a new long term deal with Bayern Munich. In an ideal world (where Liverpool FC do not reside) Alex Oxlade-Chamberlain would be the perfect candidate for this role, and may become the short term measure taken before next summers 'big spend'. The Ox is a player however, whose current level of play is in question, as quite simply, we haven't seen the lad play football too much. His skill set upon his arrival to Anfield would have made him the near perfect fit, so to look at the player he was, perhaps points us to the player we need.
I would have championed Michael Olise as a viable addition, however he is again a left footed player that would look to drive inside too often, albeit is a far swifter version of Harvey Elliott. Given that (and his wider abilities to hit the by-line and stretch teams if needed), it makes him an interesting option. With a rumoured buy out clause of £35m, it would make for an uncomplicated deal. His age and lack of experience may be a concern (Olise turns 21 in December), so would possibly be a target for further down the road.
The likes of Marco Asensio and Pedro Gonçalves seem like expensive imports that would take time to integrate, and could be the wrong fit stylistically. Raphinha would represent another strong option, who could allow a huge upgrade on Harvey Elliott, plus the ability to drift both inside and wide to the byline. The issue with Elliott is his predictable nature on the ball, and in Raphina we would be getting an immediate elite level player that could damage teams. The main issue with Harvey Elliott, he has neither the pace nor the strength to run a fullback wide, so a more seasoned and superior version (with more pace) could allow Harvey to build in behind and continue to have his game crafted. Raphina isn't a guaranteed first pick at Barca, so could be a viable option for Jurgen Klopp, though the deal seems unlikely.
I think the above are all complicated deals, all barring Olise from Crystal Palace perhaps. Michael Olise is an ultra talented player, but his own short career means he may not be ideal to what we require. For me, my gaze would avert to another Premier League outfit, one who is struggling desperately this term, but one that still houses very talented players that could easily integrate into what we need.
Leicester City are a team in all sorts of problems, under the management of former Liverpool boss, Brendan Rodgers. What they do have are good players, that have proved to be impactful at a very good level. Leicester were a team fighting for top 4 only a couple of seasons ago, and it would appear the mismanagement of Brendan Rodgers has seen problems overwhelm his first team squad, and perhaps see one or two looking for a way out.
Two players within Leicester City's dressing room, represent players that could offer Liverpool varying dimensions in their current side. Both offer slightly different qualities, but I believe either could allow our period of adaptation to level out. Harvey Barnes & James Maddison are very talented players that would benefit hugely from a move to the Reds, and Julian Ward would do well to consider either player for Liverpool's squad. Both are English (thus offer homegrown status), both can play varying roles across multiple systems, and both are still young enough to adapt to new patterns of play.
Whereas James Maddison is more of a playmaking central player, you could absolutely see him play in behind a striker, as one of a midfield three, or on either flank in a 4-4-2. His ability to pick a pass or deliver assists are tremendous, his in game intelligence is close to elite, and his ceiling of growth still has lots of ability to bloom. He may be expensive, but he would most certainly be willing to make the switch to an elite club, especially given Leicester's plight. Maddison turns 26 years old in late November, so would just be entering his prime, and could be a player to help change our fortunes.
The other Leicester player (and probably my preference of the two), is Harvey Barnes. Barnes is a powerful runner, a player that delivers good service, and of an age that he could be moulded into the perfect RCM / RM hybrid. Where Harvey Barnes has predominantly played from a LM / LW position (coming in on his preferred right foot), I believe his abilities would mould perfectly to the opposite side within the Reds' new system. We once saw Georginio Wijnaldum converted from a RM / RW player, into a dominant and ultra reliable LCM. That transition points to what could be done with Harvey Barnes, and how his ability to travel box to box could aid our right hand side. With a ferocious engine, an ability to grow under Klopp, and still room to adapt tactically, he could be the perfect solution to our right hand side. Whereas James Maddison would cost north of £60m (and probably create a bidding war with Spurs), Harvey Barnes would be in that similar £35m bracket to Michael Olise, but for me, Barnes would offer more flexibility and more of what we need right now. Harvey Barnes turns 25 years old in December, so again could be that perfect blend of youth approaching his prime.
We all know that some form of magic will be required for FSG to spend significantly this winter, so for me, I would offer either Alex Oxlade-Chamberlain or Naby Keita at Brendan Rodgers. Neither player has signed a new deal, and both could be on their way out on Bosman free's this summer. If we were able to push either into a deal that would gain us either Harvey Barnes or James Maddison, then I would be all for it. Liverpool have to be proactive, and have to be direct in their pursuit of new players. If the current crop are leaving anyway (and commonly injured), then trying to claw back some money in a makeweight deal would make sense.
These next few months are going to be hard, and I just hope that a lingering January won't eventually emerge, as there are players that can improve our right side predicament, we just have to go get them.