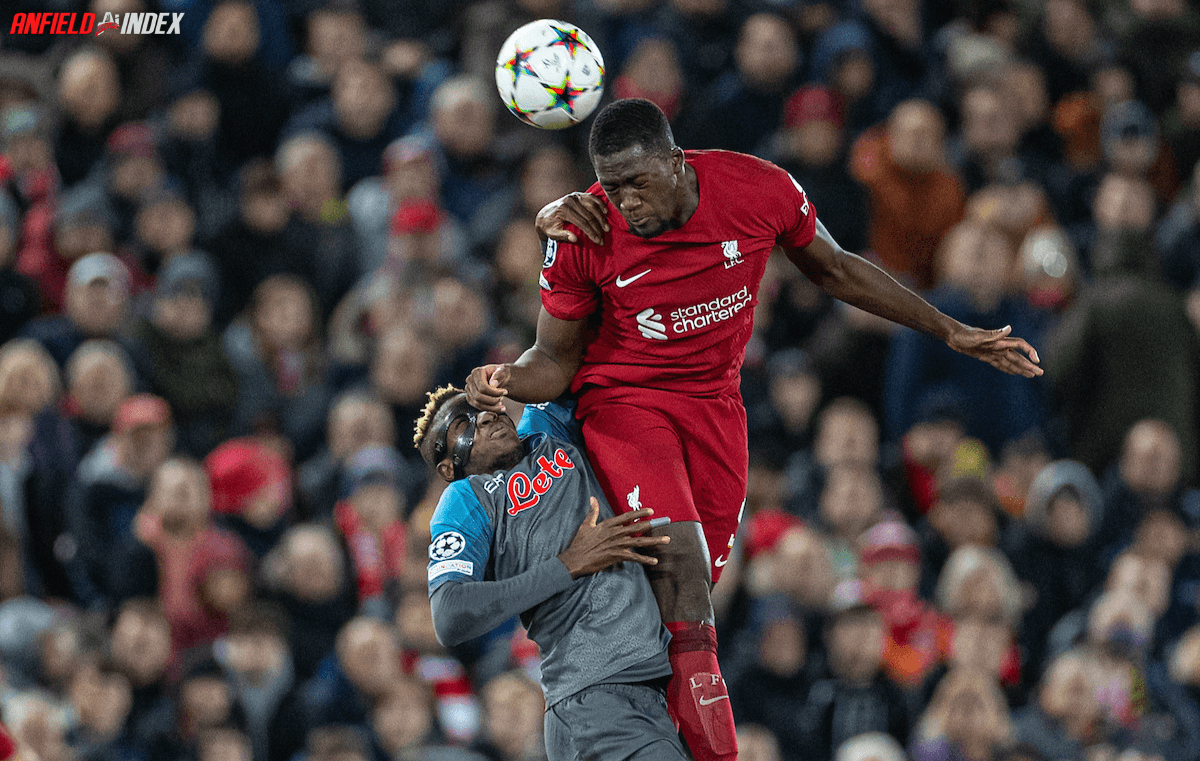 Liverpool 2 - 0 Napoli - Champions League Man Of The Match

Man Of The Match
Ibrahima Konate
This was a giant return for the formidable defender. He took on the challenge posed by the brilliant Osimhen, and matched him stride for stride.
He was dominant, aggressive, fast paced, and effective in carrying out the ball.
The team needs this player, and his towering presence allowed the perfect Virgil partner to excel. He gave great coverage to Trent and was rarely caught out of position.
It must be said, Thiago had a great game in midfield also. When we have players excelling through both the defence and midfield, we look so much more controlled.