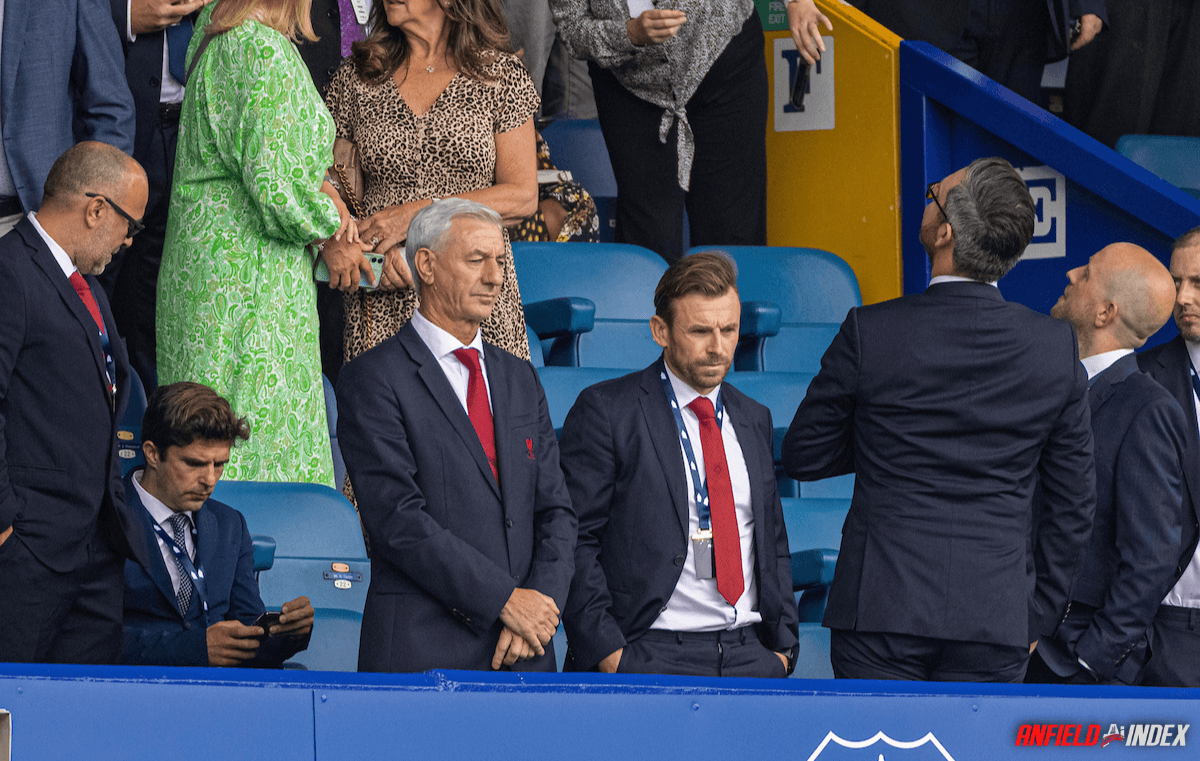 Tier 2 Shopping: The Smart Money

When you look at the transfers that Liverpool have made under Jurgen Klopp, the key factor over that body of work stands out a mile. The ability to consistently take players to the next level isn't a skill too many coaches have been able to evidence. Certain managers can improve a player no doubt, but to make them elite or world class – that's a special skillset. For all the incessant chatter over Liverpool's need for reinforcements in midfield, the names and ideas being floated should remember this point. There's exceptions to every rule, but Liverpool Football Club often makes stars rather than buys them.
Jude Bellingham's name does crop up on a daily basis and it's an understandable desire for many Reds. Getting down to brass tacks though, a player who will leave little to no change from approx. £100m doesn't give a side who've shown net spend constraints (tin hat on) what they fully need. It's hopeful at best to believe a generational talent, who will be presented with higher financial offers and Champions League football by all of Europe's major players will select Anfield above all else. Whilst it would be a day of celebration all round if that was to occur, history tells us that's not where Klopp's success lies either.
Numbers will be desperately needed in the short to long term. Keita, Ox and Milner appear to be in their final months at the club, whilst senior midfielders appear to be ageing rapidly before our eyes and difficult if unfair to be relied upon. A minimum of one seems an absolute necessity for January, whilst numbers will again be needed in the summer as an area Jurgen Klopp admitted he got it wrong (sarcastically or not). We need serious reinforcements with a robustness, running power and physicality. Goals have often been mentioned by Reds too, but Thiago potentially aside those two elements are the staple characteristics of a successful Klopp midfield. Names such as Tielemans and Laimer continue to be mentioned and whilst they would be understandable even prudent signings, injury records and their style don't appear to make it a natural fit.
Which players could we be talking about then? Moses Caicedo at Brighton naturally appears the most heralded and natural fit, but a player whose familiar with Graham Potter and an ever increasing transfer fee appears don't make this the no brainer some suspect. There are others names noted through various sources such as Fernandez (Benfica), Sucic (RB Salzburg), Kone (Borussia MG) and Fofana (Monaco). Whomever and whatever you consider the merits of each player, the key points can't be forgotten.
It's all a numbers game within the middle of the pitch for Liverpool. For all the talk over Plan A or nothing, the club shouldn't steer away from what's got them to where they are. Ask yourself the serious question: would you take Jude for around £100m or spend that on two, potentially three midfielders who have the potential to improve under Klopp's tutelage? You only have to look at how certain players have sacrificed themselves within the engine room to enable others to flourish. This doesn't mean anyone with legs should be signed, but lessons from history should be learned. Tier two shopping should be on the agenda here.