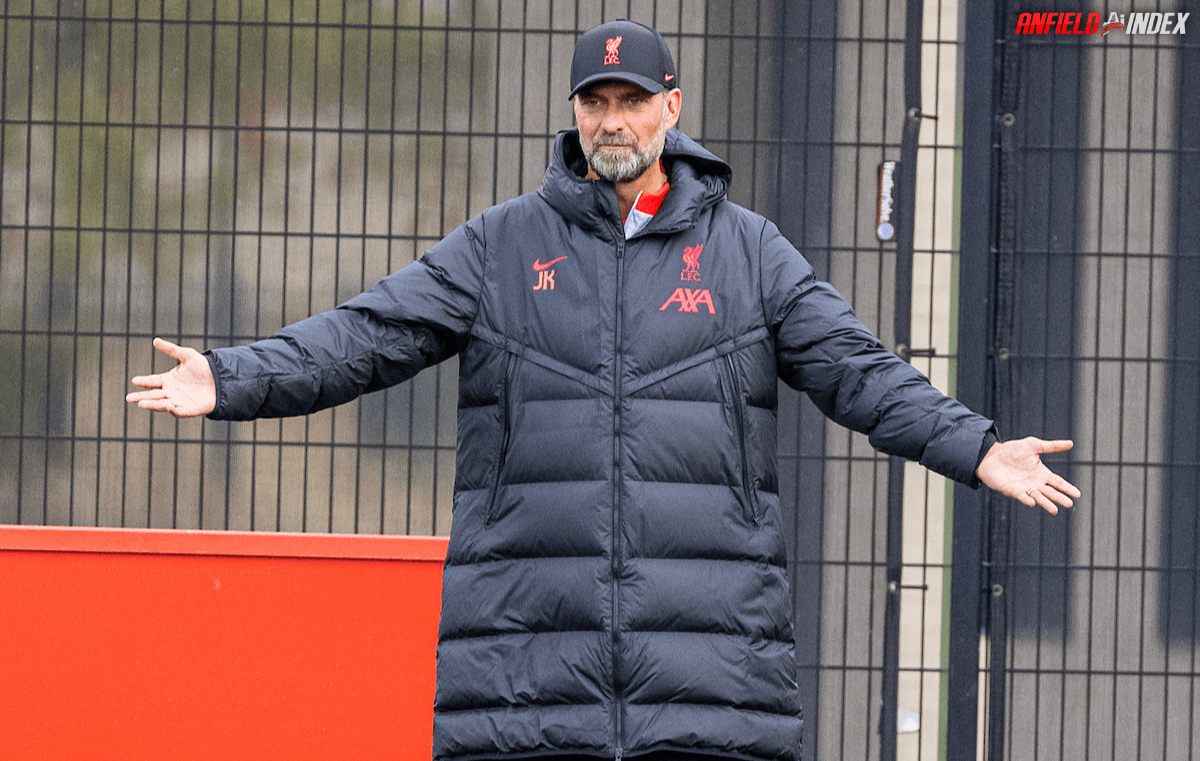 In the Bleak Midwinter: Hopes and Dreams for a Winter Break

As we enter the final few weeks of the season before the World Cup break, there's a lot for Liverpool to evaluate during this period. The highest points total of an English side in the Champions League combined with a record low in their domestic completion under Jurgen Klopp has left many Reds tearing their hair out at times. Liverpool have made plans to fly out to Dubai for a mid-season training camp, based on logistics to allow players to reconvene after the World Cup. There are a number of items on the docket for messers Gordon, Ward, and Klopp to sort swiftly and effectively during this period.
Line up the transfer business early: We were once told that Liverpool plan 3-4 windows ahead, but there's been little evidence of that in recent times. A minimum of one new midfielder needs to enter the doors at Kirkby, as early in January as possible. If players like Ox and Keita can reclaim any potential funds that would allow further short-term investment. Caicedo, Kone, Fofana, Laimer – the list goes on and on depending on what you read/hear. Liverpool's first game after the World Cup is against Aston Villa on Boxing Day. Certain business needs to be all but done by then.
Set the shape: From a 4-3-3 to a 4-2-3-1 clamour to a 4-4-2 / 4-2-4 hybrid at times, Klopp and Ljinders have been anything but settled in their formation. It's important to have tactical flexibility, but that's not what we've seen for the majority of the season. Some players have looked lost, occupied the same positions, and unable to utilise the strengths they possess. Salah was clear the other night over where his best position is and whilst no one should dictate to the manager, utilising your best player in the most effective way is key. A return to 4-3-3 with changes to personnel would make sense. Some training ground time around shape wouldn't hurt in the least.
Get Luis Diaz back with no risks: Liverpool have missed their electric Colombian wide-man ever since his substitution vs Arsenal in October. Speculation suggests the 25-year-old is ahead of schedule, which is great news. However, no risks should be taken for a player that's a natural starter on the left side of the attack. The former Porto man already has four goals and three assists to his name, despite a serious knee injury. Diaz offers a different dimension to the others. There's an expectation he'll be ready for the Villa game. Nothing should be done to jeopardise that.
Nothing silly in any friendlies: the dead rubber against Napoli surprised many as Klopp waited til very late to ring the changes for his main men. A break of 4 days til the next game was argued by some, but how many times have we heard the words shattered, tired (insert your own adjective) this season? AC Milan are one rumoured opponent for the break and as more teams begin to exit in Qatar, it would be no surprise to hear of others. No risks should be taken though and maintaining fitness should be the only focus.
Control the controllables is a phrase often used in football and that should be the focus of everyone at the club. Luck plays a part and one can only hope the likes of Thiago, Trent, Hendo etc aren't wanted by their national teams or Brazil, Uruguay, etc crash out early. There's plenty that the main men at the club can control though. There are no excuses for them in a season that now has zero wiggle room.