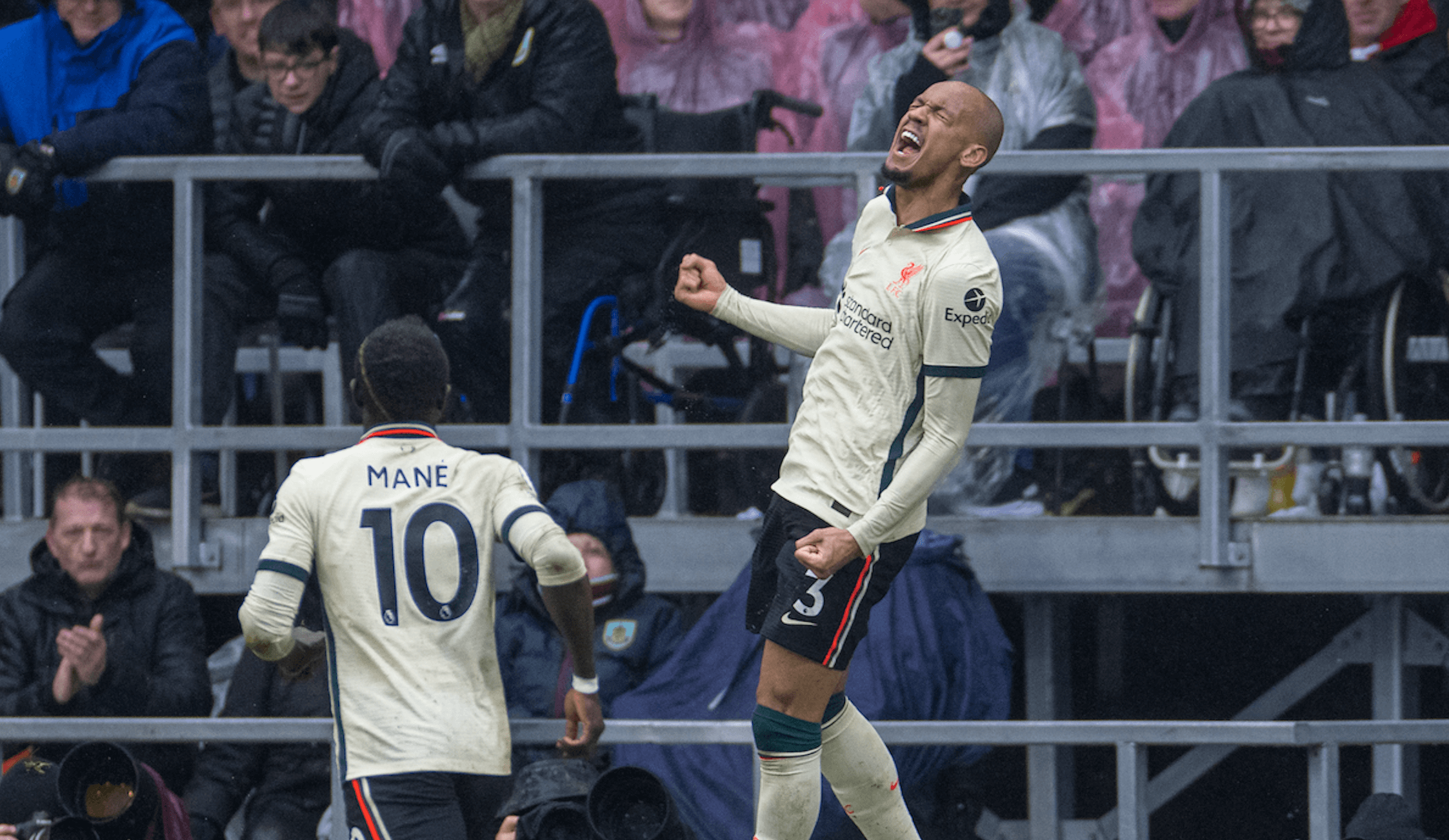 The Long Term Fabinho Replacement

Since Fabinho arrived at Anfield in 2018, he's been able to cement himself as one of the top 5 defensive midfielders in world football. Even if you were to look at him just a few months back, you wouldn't doubt his long term ability to anchor a midfield to an elite level, until perhaps now.
This season has seen many Liverpool players' performances dip below their usual level, but with Fabinho closing in on his 30th birthday, it may be the case that we require a genuine long-term successor to Fabinho, sooner rather than later.
Since the transfer window closed this last summer, Liverpool and Chelsea have been continually linked with Brighton's Moises Caicedo. The market suggests this stylish enforcer would cost north of £75m, but still well short of what Jude Bellingham would need. In terms of Liverpool and their current needs, the signing of such a player would vastly improve the energy levels within a struggling Liverpool midfield. If Liverpool were successful in obtaining the services of Casado in January, his signing would represent a much-needed step to revolutionising a tired looking engine room, and could see Fabinho become a rotation piece, instead of a common placed starter.
I wrote a piece a few weeks ago, about how I believed Fabinho was struggling for varying reasons. I stated that the surrounding cast he was playing with (either inexperience or over the hill), was undermining his ability to control the centre of the midfield. It's clear to anyone that has watched the Reds recently, that Fabinho has lost a step or two, and even with some rest and rejuvenation, we may not see that world-class talent again.
This past midweek we saw the Reds beat a world class Napoli team at Anfield, 2-0. The Italians came with a clear intention to win that game, but the home side were able to play a very controlled and assured game. Within that game we saw Fabinho play somewhere close to his normal level, with Thiago able to control the on ball patterns of play. That duo has been world class for many many games, but it's evident that rejuvenation in the middle area is a must, and Fabinho can longer be relied upon for each and every game.
Just as Ibrahima Konate has added youthful brilliance to a stagnating rearguard, and Darwin has added talent & craziness to the forward line, we now need a Moises Caicedo type to help reinvigorate the midfield. To have the legs and energy to compete every three days may now be beyond Fabinho, yet he can still play a strong part in how we evolve. At City we saw Fernandinho gradually phased out, whilst still playing an important role for Pep's side. The numbers game is so important at the top level, but the quality levels also have to compute to where we want to reside.
Fabinho is a player that is clearly regressing, but the manager and recruitment team have not helped him either. The club has much work to do, and l that is why Tchouaméni was a prime target in the summer. The fact we didn't address and avert to other targets caused harm to both the team and Fabinho. We must rectify that in the next window, or Fabinho's inconsistencies may well continue.
All players need replacing eventually, and if we can get our hands on Caicedo, then it has to happen. Fabinho can still play a big role for this Reds side, and though we need to look at how to improve that defensive midfield area, I feel smart recruiting would also aid the Brazilian and bolster a fragile group.