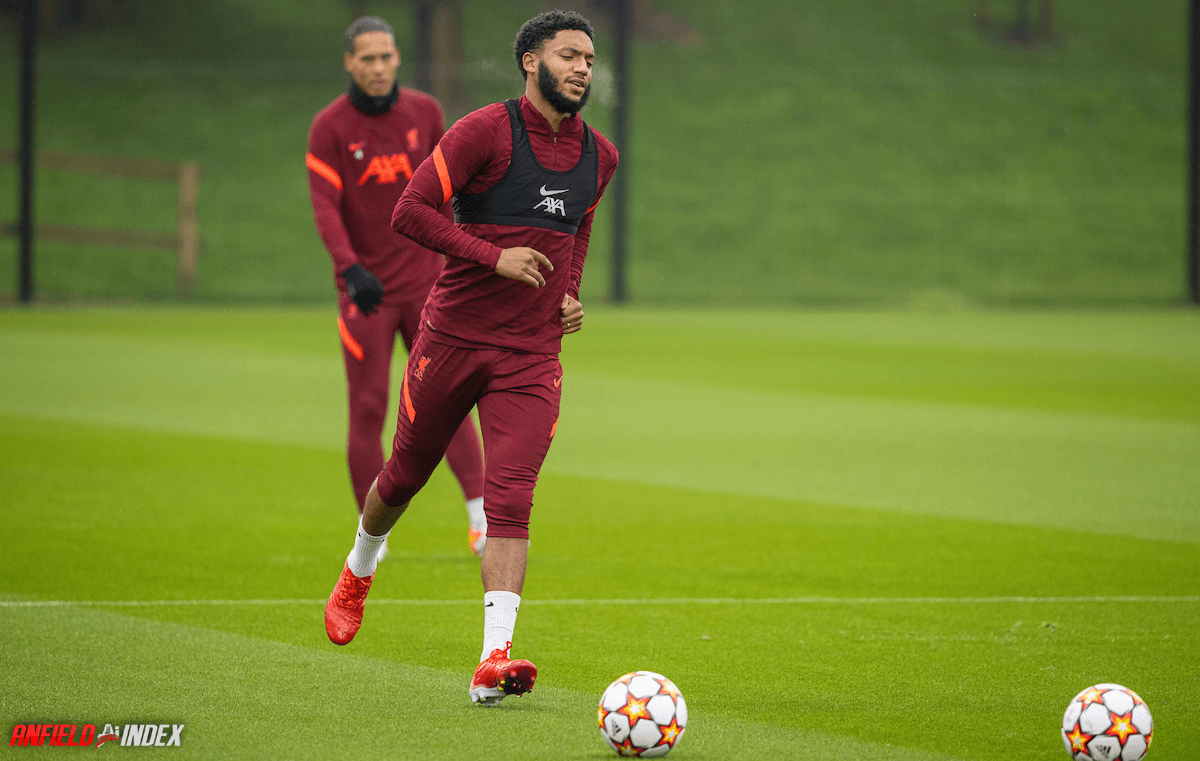 Gomez: LFC's most cashable asset?

Ain't nobody like Joe Gomez…
It's certainly been a challenging campaign for the 25 year old defender. Numerous lows have been punctuated with the occasional high, as Gomez has found himself the focus for many in a struggling Liverpool side. History has counted for the player somewhat with many, but what has been shown on the pitch recently has looked woefully short of what's needed. As Liverpool head into the January window and with summer plans to consider, there's understandable question marks against the player.
In Gomez's defence, there have been definitive peaks in this current campaign. A stellar performance in the victory over Man City combined with a similar run-out and assist vs Rangers, saw many clamour for the former Charlton man to get a real run in the side. However, like so often for fans reality has hit hard for the player. Whilst hoping that wretched performances against Napoli and Arsenal had started to seep from the memory, a harrowing reminder against Nottingham Forest brought a player hoping to be heading to Qatar back in a spotlight he wasn't seeking.
Injuries have been a curse for Gomez in recent years, often picked up whilst on international duty. A well liked and unassuming member of the squad, many Reds have often hoped a run of games such as this season could spark a real return to the 18/19 version alongside VvD, which proved so solid. However, decision making, aerial deficiencies and a hesitancy sees a ranking as 4th choice centre half solidified for the majority. Indeed, with Calvin Ramsay returning to the first team picture, there is a question whether injuries permitting, there's a desire to see Gomez in a first-choice squad again.
Named in Gareth Southgate's 55 man provisional squad and having just signed a 5 year deal in July this year, it appears odd at best to suggest any sort of exit could be on the cards. Indeed, factoring in Liverpool's issue around homegrown players and with Milner and Ox looking set to depart this summer, strange could seem an appropriate label. However as with any real detail around Liverpool, the words complex and context should never be too far away.
Liverpool will need funds for their summer plans and part of that could even be spent in January. Midfielders do not come cheap nowadays and with the rumoured names heading into Kirkby, home grown issues may not be that come the start of next campaign. A English player that seems perfectly suited for a defensive three and who can play across the entire back line would not be short of suitors. There may need to be a sacrifice made to enable the football gods to smile on Liverpool as many wish them to. In an ageing squad where he's not a first choice, Gomez maybe the most cashable asset Liverpool posses.