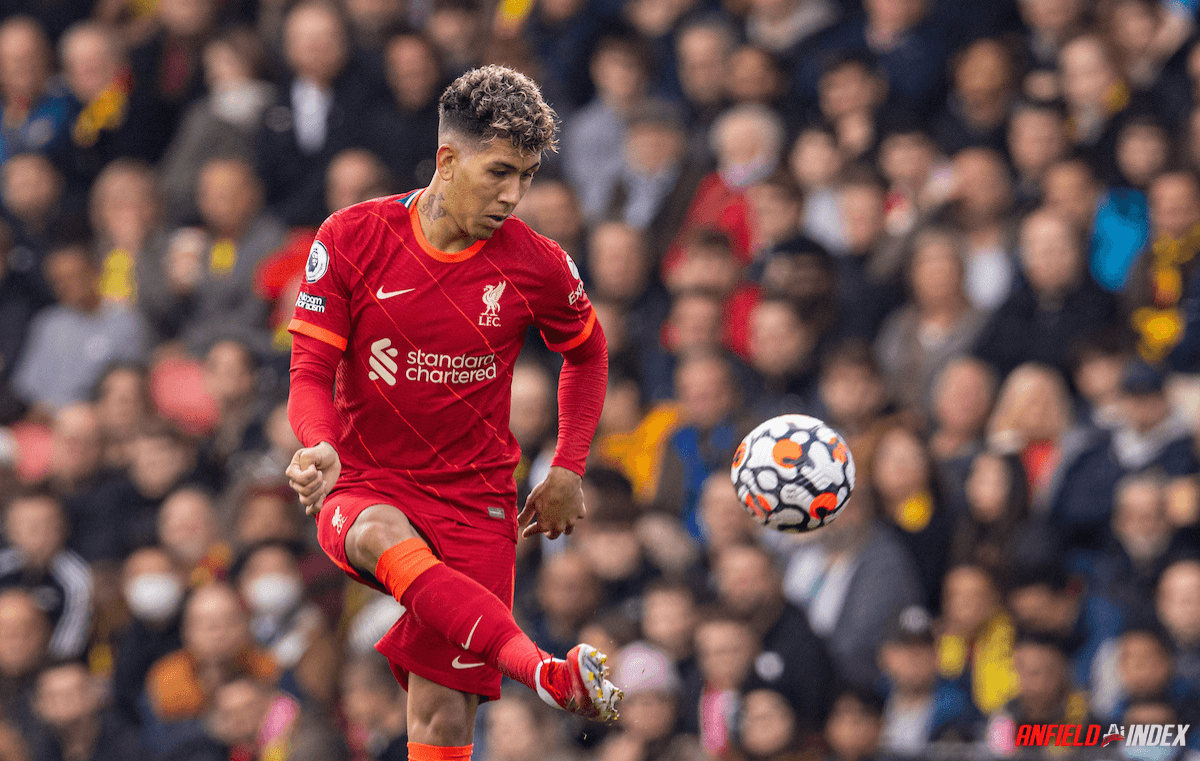 The Long Term Bobby Replacement

Roberto Firmino is perhaps the most loved player at Liverpool Football Club. His outlandish style, sublime moments of skill, and ability to work relentlessly, have seen him become a cult hero for the fanbase. The reality is how we replace the flamboyant Brazilian, if he doesn't sign an extension of course. Bobby could well leave at the season's end for free, and if we are set on mass regeneration of the team, we cannot afford to ignore what he brings to this squad. His facilitator style of play should never be overlooked, and we can't afford to sit on our hands once again.
What we have seen from the Reds this season is close to shambles, with just four good performances by this Liverpool team so far. The squad is in need of some major surgery, and our minor patch work over the past few transfer windows is coming back to haunt us. We haven't just ignored what this group needed, Klopp has openly stated that much can be sought from within, whist watching various players regress. This notion of vast in-house promotion is crazy, and in order to stay on top, substantial money has to be invested within the playing squad over the following windows. Having young players progress is all well and good, but new and 'game ready' blood still needs recruiting each and every window to maintain levels.
You only have to look at Real Madrid, and see how they are building for tomorrow, whilst still reaping the rewards of today. They have an all time midfield group, and perhaps another group already recruited and good to go. For huge clubs like this, continual investment is required to ensure prosperity and silverware. In Liverpool's case, it's clear that FSG were happy to rest on their laurels, in the hope that Jurgen could continue his management miracles.
In terms of Bobby Firmino, Anfield Index's very own Dave Hendrick has earmarked Wilfred Zaha as a good Bobby replacement. In terms of a senior player coming into the forwards group to replace Bobby, I'm all for this. His versatility would allow more coverage of the wide areas, but for me he wouldn't offer the direct replacement credentials needed to fill the Bobby void. Whoever we target, it needs to be a viable and first team ready player that can be added to our forward roster. In that case, Zaha makes all the sense, though not to directly replace the on field credentials Bobby would leave behind.
In terms of that direct Bobby replacement, I would have other plans, in addition to a new player coming in.
This past midweek we saw Liverpool produce a performance of old, with a well structured system allowing the players to overcome the brilliance of Napoli. The Italian table toppers were already qualified for the last 16 of the Champions League, but you could see that they had come to make a statement, and secure a clean sweep of group game wins. The game played out very differently however, with every Liverpool player performing admirably, and allowing a system that would pretty much control the game. The game may have been won late on, but there were a number of performances which were really pleasing.
I was both surprised and delighted to see Curtis Jones ushered away from the midfield, and gifted a place in the flexible front three. In possession, the Reds would expand to a 4-3-3 'false 9' system, with Mo & Curtis offering coverage of the fullbacks. Bobby would drop deeper at that point, and add a shield to the midfield. In possession, we would see Bobby drift forward slightly, and the wide men drawn inside, to create a more traditional 4-3-3. Each system had the similar traits of the diamond, which allowed Curtis a little more license on the ball. Throughout the game, Bobby was basically a functioning 10 / false 9 hybrid, and his movement allowed good fluidity around him.
This position that Bobby has made his own is very bespoke, and therefore makes it very hard to scout for viable alternatives. But during this game, I saw Curtis Jones unshackled, full of confidence, full of delicate touches, full of clever movement, full of good decisions, and he showed that he could perhaps replicate Bobby, in a role created by the Brazilian. Curtis looked like a new player, not one overloaded with tactical instruction, but as a player allowed to express himself. At six feet tall within a strong and robust frame, he also has the physical attributes to stand his ground, and the natural ability to maintain creation. His instinctive play would surely flourish in a front three, and he could offer great balance in comparison to the more direct match winners.
Throughout his tenure in the youth teams, Curtis Jones was commonly the 10 or wide left midfielder who would roam inside. These two facets are true of Bobby's time at Hoffenheim (pre Liverpool), and I would love to see Curtis crafted into the long term Bobby replacement. We saw at some point Jurgen toy with Alex Oxlade-Chamberlain in that position, but the Ox has always been a player that excels through explosion, and the false 9 / 10 role in this team requires a little more guile and final third awareness. For me, Curtis looked like he was trying to prove his attacking worth on Tuesday, and show that his game is better served away from the more regimented midfield. If that was in his mind, then hopefully the resulting performance would have given his manager food for thought.