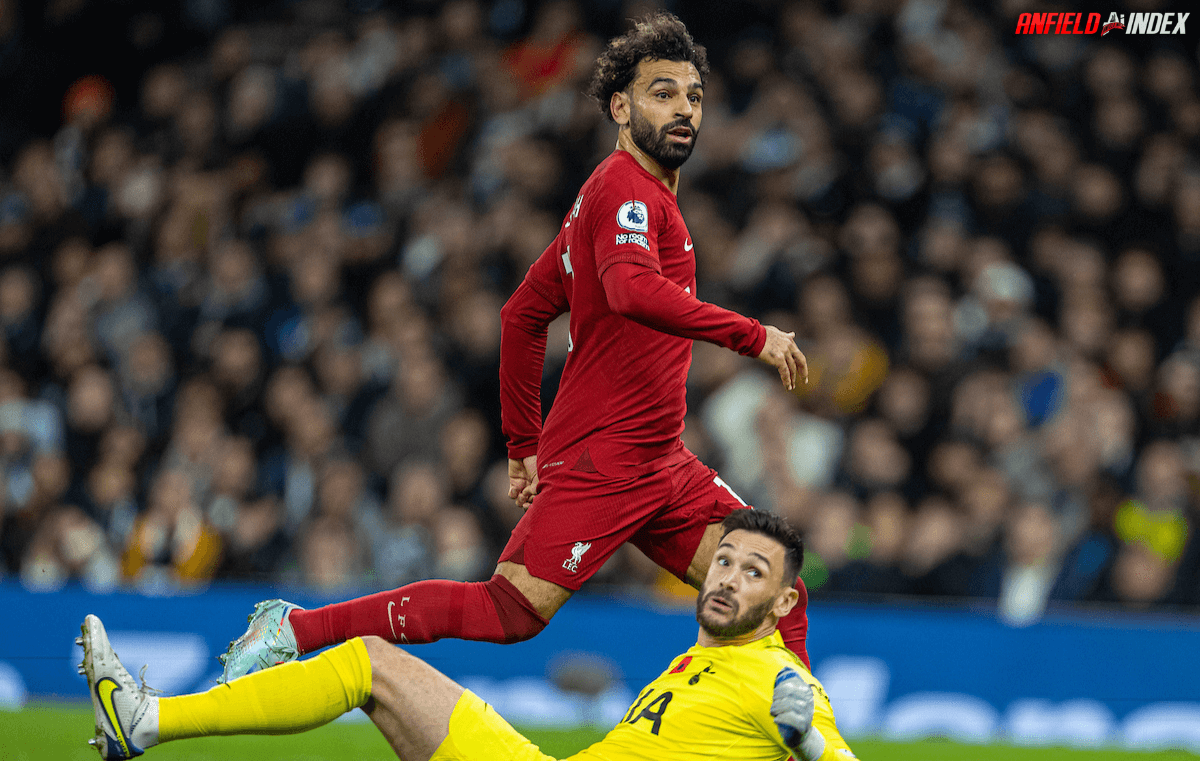 Tottenham 1 - 2 Liverpool - Premier League Man Of The Match

Tottenham 1 – 2 Liverpool – Premier League Man Of The Match
Mohamed Salah
A sensationally gifted and important player. His killer instincts killed off Spurs in the first half, and the point of the spear was as sharp as you could ever want.
With Nunez acting as the jagged edge, and Bobby the assured grip, this three man attack had some lovely and complimentary elements to it.
Mo showed everything he needed in that first half, and made the Spurs defensive line unsure whenever he started to stroll off their shoulder.
The first goal was good awareness, good movement and interaction, good control, and a deadly finish that left the keeper watching.
The second goal was pure pace, pure incision, pure expectancy, and a beautiful finish.
The second half was difficult for the reds, but Mo was still an on going threat on the counter.
We need our best players to drag us forward, and Mohamed Salah did just that today.
Killer instinct personified.