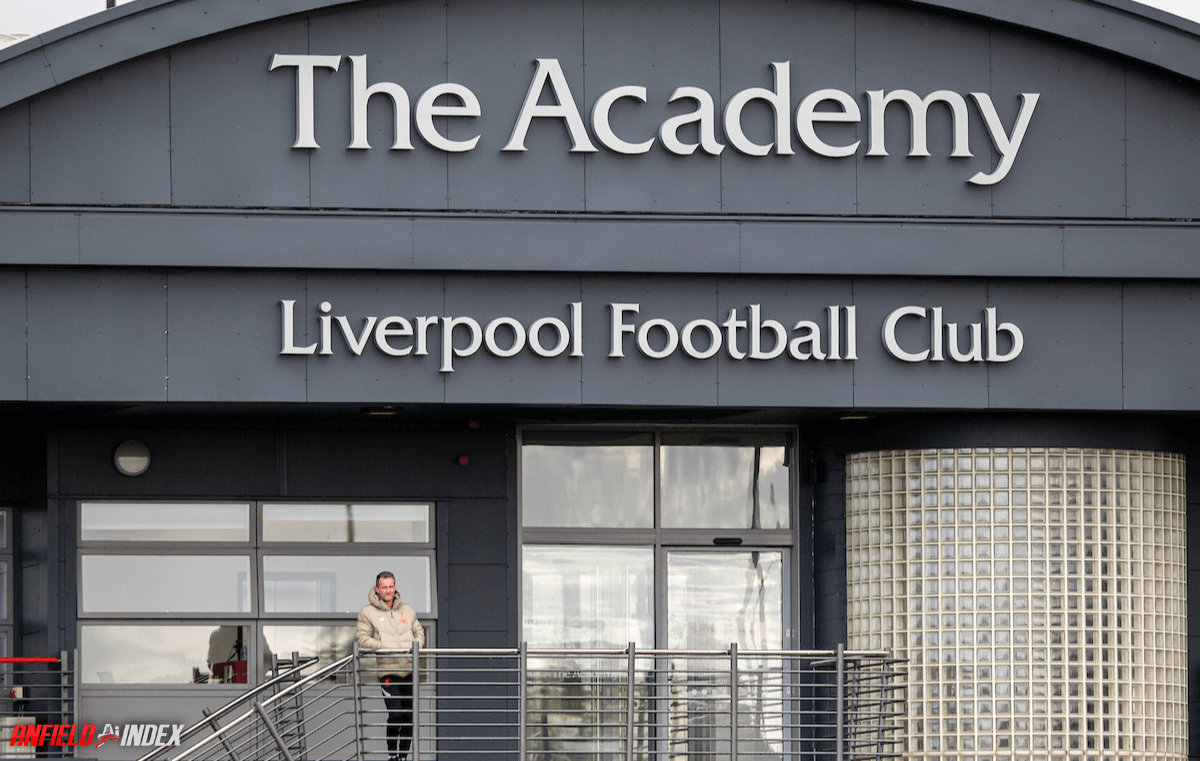 Liverpool F.C Loan Watch: November 5th and 6th.

Rhys Williams (Blackpool)
Williams was once again an unused substitute for Blackpool, this time in a 1-0 defeat to Luton Town. This marks the 19th day since Williams started for Blackpool, in a 3-1 loss to Hull City. Yesterday's loss pushes Blackpool down into 18th in the EFL Championship, only 2 points clear of the drop zone.
Sepp Van Den Berg (Schalke 04)
Van Den Berg remains sidelined with a ligament injury (unlikely to return until mid-January). In the meantime, Schalke continue to struggle, most recently losing 2-1 to Werder Bremen on Saturday. This loss keeps Schalke dead-last in the Bundesliga, now 5 points back from safety. Van Den Berg will definitely have a lot of work to do upon return in January.
Leighton Clarkson (Aberdeen)
Finally, someone who's not out with an injury. Clarkson had an excellent weekend, as Aberdeen beat Hibernian 4-1, and Clarkson chimed in with a goal and an assist! Clarkson's second cross after a shoddy corner was enough to tee up Bojan Miovski, and his beautiful back heel served as the cherry on top to a great Friday night for the Scottish side. Aberdeen are slowly establishing themselves as the true third team of Scotland, as they remain 7 points back from second-spot Rangers, but stay in third.
Jakub Ojrzynski (Radiomak Radom)
Big surprise here. Ojrzynski was…….once again an unused substitute! After a horrific performance from Gabriel Kobylak last Monday, there were rumours of Ojrzynski taking over, but Kobylak kept his starting job and showed why, as he recorded 8 saves. Radom won 3-1 against Widzew Lodz, and Kobylak once again looks to be the starter for the foreseeable future. The win moves Radom into 10th, 10 points away from the drop zone, and 3 away from a potential European spot.
Fidel O'Rourke (Caernarfon Town)
O'Rourke once again started and played the full 90 for Caernarfon Town, but unfortunately saw his scoring streak snapped in a 2-0 defeat at the hands of Penybont. Nathan Daniel Wood and Ryan Michael Reynolds (who must immediately be transferred to Wrexham and placed in an acting role) were on the scoresheet, as the loss moved Caernarfon Town into 5th in the Welsh Premier League. Hopefully O'Rourke is back on the scoresheet next week.
Adam Lewis (Newport County)
Lewis started and lasted 60 minutes before being substituted in Newport County's 2-0 win over Colchester in the FA Cup. Lewis was withdrawn for another A. Lewis (Aaron James Lewis) who scored the second in the 76th minute. The win is enough to kickstart Newport County's potential FA Cup journey (which is unlikely but would be cool), and is a step in the right direction for A. Lewis, just sadly not our A. Lewis.
Anderson Arroyo (Alaves)
After playing the full 90 in a 1-1 draw against Racing Santander on Tuesday, Arroyo was only utilised as a 77th minute substitute in a 1-0 win over Real Zaragoza on Friday night. Despite Carlos Benavidez being sent off and Alaves being reduced to 10 men, they were able to execute a picture-perfect smash and grab through Jason's goal and many late defensive substitutions including Arroyo's. The win finally bumps Alaves to the top of LaLiga 2, 3 points head of rivals Las Palmas.
James Balagizi (Crawley Town)
While Balagizi remained inactive while recovering from an October 17th groin surgery, Crawley Town ended their FA Cup journey before it started with a 4-1 home defeat to Accrington Stanley on Saturday. Shaun Whalley started his hat-trick for Stanley with a first minute goal, and Crawley never really recovered from there. There's no doubt Crawley will be eagerly awaiting Balagizi's return (currently expected to be around November 21-25).
Paul Glatzel (Tranmere Rovers)
Glatzel still remains out from a September hamstring surgery, and in the meantime, Tranmere are struggling. On Saturday, Tranmere were beaten by Carlisle for the second time in 7 days, this time a 2-1 defeat that ended Tranmere's FA Cup dreams. Having scored 3 goals in the last 5 games, they certainly miss Glatzel's creativity up top, and they must be praying for his return as soon as possible.
Marcelo Pitaluga (Macclesfield)
Clean sheet for Pitaluga! He wasn't really tested during Macclesfield's 1-0 win over Skelmersdale United, but a clean sheet's a clean sheet. Macclesfield dominated the proceedings, but were only able to finish through James Berry's chip in the 31st minute. Macclesfield retained their four point lead at the top of the NPL West Division, overall a good day for Pitaluga and co.
Tyler Morton (Blackburn)
Morton unsurprisingly started and played the full 90 in Blackburn's 1-0 win over Huddersfield on Saturday. While completing 66 passes and creating 3 chances, Morton showed his offensive ability while keeping things neat and tidy in the back. This marks Morton's 7th straight game playing the full 90, as he's in great form and showcasing his value to the club. With Liverpool's current midfield struggles, Morton could definitely be considered a contender for a spot in the rotation next year. After the win, Blackburn remains in second in the EFL Championship, trailing league leaders Burnley by 2 points.
Vitezslav Jaros (Stockport County)
Jaros once again did not make an appearance in the squad for Stockport, as he recovers from a lower back injury suffered from a collision with the post on October 22nd. It's safe to say Stockport didn't need him, as they trounced Swindon Town 4-0, with Antoni Sarcevic scoring a first-half brace to kick off the scoring, and Chris Hussey supplying assists for 3 of the goals. Jaros wouldn't have made much of a difference, as Swindon Town only recorded one shot on goal, which rolled into the arms of Ben Hinchcliffe. The win could start an FA Cup run for Stockport, so hopefully Jaros is back on the field before the later stages.
Conor Bradley and Owen Beck (Bolton)
Bradley once again started and played the full 90, this time in a 2-1 defeat to Barnsley that unfortunately knocks Bolton out of the FA Cup. Bradley had a pretty routine game, not at fault for either goal but nothing spectacular either, but the big news was that Owen Beck returned! Beck came on for the last 15 minutes as a right winger……yes, a right winger. A bit out of place for Ian Rush's descendant, but an appearance is an appearance, one that will hopefully lead to more in the future. With Beck finally back from injury, the Liverpool duo could finally play a game together filling both fullback slots, our League 1 version of Trent and Robbo.
Max Woltman (Doncaster Rovers)
Woltman appeared in the 82nd minute of Doncaster's 1-0 loss to King's Lynn Town, and did absolutely nothing for 8 minutes, outside of watching Gold Otomayo head in a winner off of Adam Crowther's throw-in. The only other memorable moment from this game was that Woltman was subbed on at the same time as Christian Oxlade-Chamberlain, the Ox's little brother, which really has nothing to do with Woltman, but is still kinda cool. Doncaster is now eliminated for the FA Cup, and they can turn their focus to League 2, and maybe to actually playing Woltman, that would be nice.
Billy Koumetio (Austria Wien)
After finally appearing in the 78th minute of Austria Wien's 4-0 defeat to Hapoel Beer Sheva midweek (which knocked Wien out of the Europa Conference League), Koumetio was not apart of the squad for Wien's 0-0 draw with WSG Tirol on Sunday, which moved Wien into 7th, and the bottom half of the table. Side note: This means Koumetio (who has spent most of his October playing with Austria Wien II in the Austrian second tier) has played more European minutes than Naby Keita, Calvin Ramsay, and Alex Oxlade-Chamberlain combined. Madness.
Jack Bearne (Kidderminster)
Bearne didn't start for Kidderminster, but appeared in the 59th minute while they trailed 2-0 to Darlington FC. Bad news: They lost. Good news: Bearne pulled one back! A composed volley from extremely close range in the 81st put Kidderminster back in the game, but sadly they couldn't capitalise on the chance, and had to walk away with no points. The loss puts Kidderminster in 10th in the National League North, only 1 point back from a playoff spot.