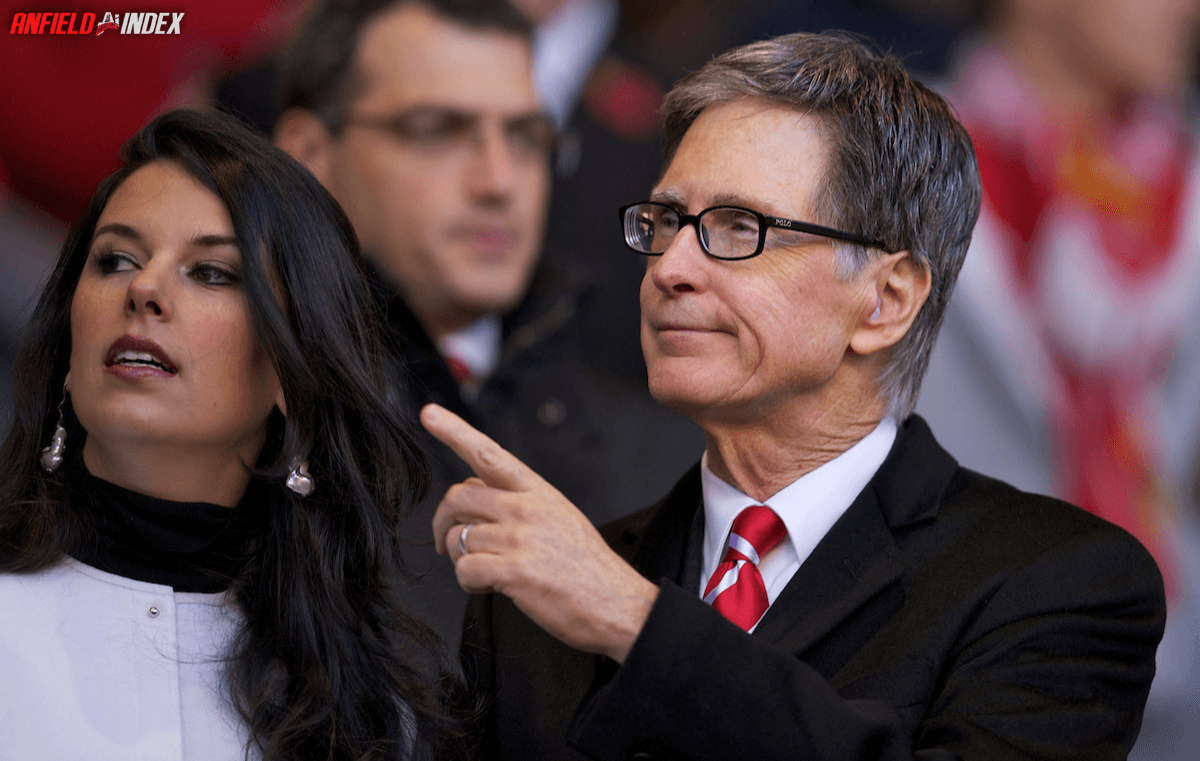 FSG Sale: No Perfect Solution
Doesn't really do anything by halves David Ornstein eh….
Ever since the news broke on Monday that as many suspected Liverpool is 'prepared to listen to offers', social media has understandably gone into overdrive. Whatever the 'sales deck' Goldman Sachs and Morgan Stanley have created contains, it's hard to imagine FSG will be short of offers for a partial investment or complete takeover of the club. For all the talk around big name transfers, a last 16 glamour tie and future implications, there's an understandable sense of nervousness brewing within many fans. It's hard to see the ideal solution on the horizon.
The current owners are not perfect. Indeed various sagas over the years have shown them to be far from it. £77 tickets through to the super league debacle haven't endeared John W Henry and his associates to many, but this doesn't fully tip the scales against them. An improved stadium and training ground, a playing squad that's won the biggest prizes and a well managed budget should be regarded as sizeable achievements. As they may have been admitting privately though for some time, a 'moneyball' strategy can only you take you so far against the might of oil money and nation states. Financial Fair Play is dead and the dreams of a super league may not show much more of a flickering either. Changes are understandably needed for the club to progress and FSG are open to tenders.
History tells us that every serious offer should be treated with suspicion and a degree of caution, as memories of messers Hicks and Gillette shouldn't be evoked but learned from. The world is a different place from 2010 though and whilst fully leveraged buy-outs aren't off the table altogether, there are other greater risks that exist with owners. Different dangers aren't difficult to find.
MENA and Oil states have the deepest pockets and it's easy to believe elements of the fan base could be seduced by a 'what could be' mentality. It would take some level of ignorance though to ignore all the talk of repressive regimes, the criticisms levied at Newcastle and Manchester City's owners and full journalistic accounts of 'sportswashing'. At best it would be hypocritical and sit uneasily for many. At its worst, the soul of a football club and what it stands for should never be for sale. That's what we'd be talking about here.
US consortiums are easy to link and mention as transatlantic ownership remains strong within the English football pyramid. Todd Boehly and his Clearlake backers most notably taking over Chelsea this summer. Whilst not carrying the same weight of controversy and issues, the comments of the LA Dodgers owner has seen many raised eyebrows. Multiclub ownership, player trades combined with winning being best for 'the equity and the brand' isn't the standard rhetoric fans will be looking for. When you fire a manager who has won you the European Cup because he won't endorse the purchase of a well past his best superstar, alarms bells should be ringing. Rich US billionaires have strong views and don't like being argued with…
Sir Jim Ratcliffe's name has cropped up ever since a declared interest in purchasing Manchester United this summer. The vast wealth is evident and having bought stakes in Mercedes F1 and owning French club Nice, the links to sports organisations isn't new. However a Manchester United supporting, Brexit championing, Chelsea attempting owner raises more red flags than a communist party rally. The pitfalls appear to be endless for LFC. Perhaps the greatest chance for suitable investment may have been lost when Gerry Cardinale and RedBird sunk their substantial funds and expertise into AC Milan. A suspicion always lingered that this a link up that would help FSG bridge the gap but it simply appears not to be.
The perfect solution would appear to be FSG obtaining a minor shareholder within the club, who would then place substantial extra transfer funds into the kitty for Jurgen Klopp to invest when needed, all for a minimal return. That quite simply doesn't exist and as someone put it, maybe it's time to 'pick your poison'. FSG have put the house up for sale, Goldman Sachs and Morgan Stanley are the estate agents. Don't be surprised if you're not enamoured with any of the offers coming back to the door.