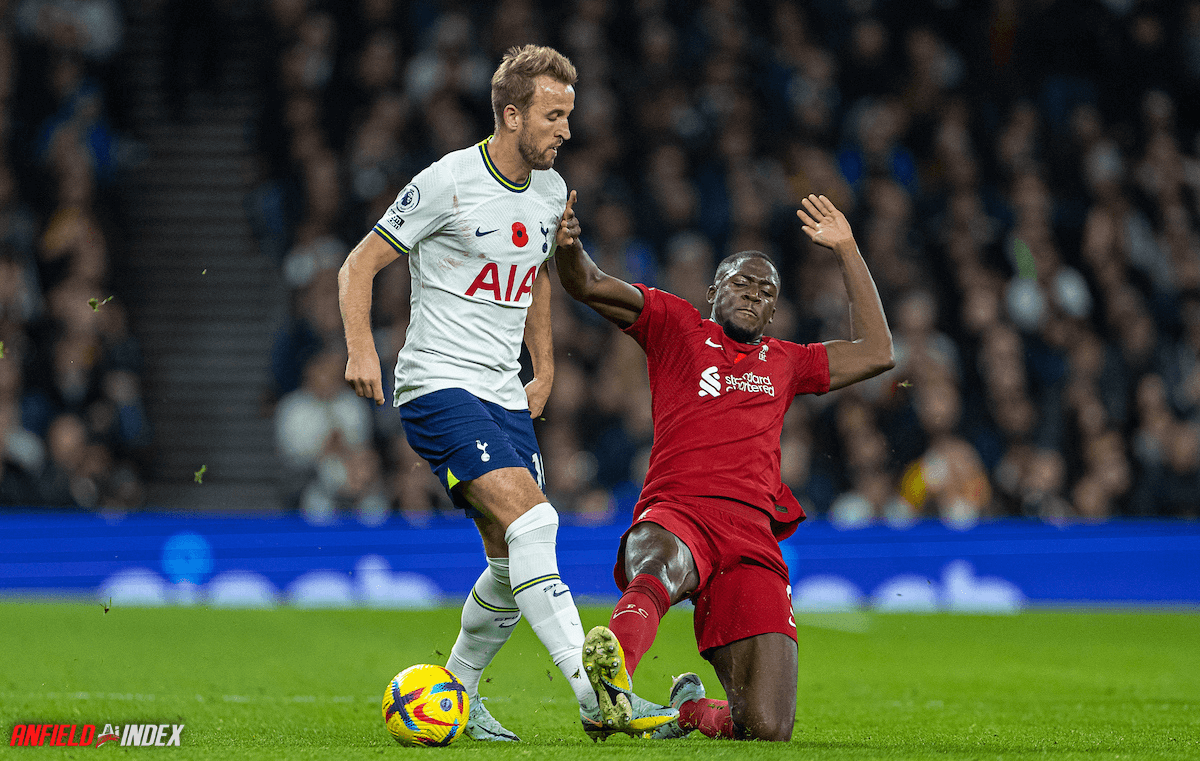 Tottenham 1 - 2 Liverpool - The Postmortem

Liverpool ended the week on relatively big high, in defeating one of their direct competitors for this year's Premier League top 4. Both teams had key pieces missing though injury, and despite the world class credentials of both opposing managers, you get the sense that neither had a particular efficient day. Jurgen Klopp won the three points, but he most certainly dragged his feet in getting there.
In terms of Liverpool's starting eleven, it was pretty much as expected. Kostas plays the less vital games, and Andy Robertson gets ushered back in for that all important next game. At centre back the two colossal defenders that did so well against Napoli (Virgil & Ibou) simply had to retain their places, and were good enough to keep another world class striker reasonably quiet. Right back saw another inconsistent performance by Trent, who is struggling with so many defensive duties. His head seems gone at times, and he will only continue to be targeted unless he improves both his anticipation and awareness in our defensive third. Trent is a sensational footballer, but the issue is he may not be a good enough defender for this version of Liverpool, and I'm still eager to see him thrust into midfield.
The whole Trent situation again points to deficiencies in the RCM slot, where coverage of a progressive full back is needed. We ourselves used Darwin to get a run at Emerson at times, and either the pass needs cutting out, or more protection given. Trent is what he is, and much like Mo, we have to unearth the best position for him as we strive to evolve.
The midfield performed to an average level overall, despite being better than good in the first half. Thiago seemed a little ordinary at times, and when his genius is slightly off, it stands out. Thiago wasn't bad at all, but the bar on that man is so ridiculously high, it's a wonder when he doesn't hit the heights we are used to. Fabinho was better than a few weeks ago, and maybe he simply needed to be more positionally sound, rather than his previous tendency to go hunt the ball. That holding midfield spot is so important, and Sunday's game saw another controlled performance from the Brazilian, which indeed limited the mistakes he might be drawn into. Fabinho will inevitably go to the World Cup, so hopefully we have the required midfield enforcements primed to arrive in the new year, so that he isn't run into the January ground.
The attack seems to have divided people. The Sky commentary (both hardened and emphatic Manchester United fans) would have you believe Darwin was a wild horse with no direction. I myself saw a raw and over enthusiastic forward, that gave us endless first half movement, and in turn Tottenham really struggled to get a hold of his bursts. We didn't buy the finished article (this past summer), and the lad isn't ideally a wide left forward either. What he is, is a tantalising project for our manager, and his power, pace and willingness to drag defensive lines about, was enough to create space and worry in the Lillywhite rearguard.
Mo was a killer, in the version of say Michael Owen. His moments of greatness were brief, but much like Owen, they were match winning. His game was compounded into a few brilliant patterns, and those were the moments that swayed the games result. Bobby wasn't great, and his on ball bits were tricky, but his positioning seemed to mesh in the first half, between the killer Mo, and that crazy Darwin. Mohamed Salah is sensational, and we have to facilitate him in order to reach our peak. It'll be a curious job to see how Klopp actually sees the next forward line unfold in the coming months. I get the sense Bobby is approaching the final days, so some form of replacements will be needed. We are nothing if not limited right now, and we are probably over playing Bobby, so it's hard to be over critical.
To sum up the game, it was three points, and as the Post Match Raw boys stated, a win is a win. Few people enjoy beautiful games against Antonio Conte teams, but we really did make the second half difficult for ourselves. Klopp was reacting with his substitutes, and our lack of genuine depth needs major attention. To watch each half painted entirely different stories, and at times we looked like the England national team, clinging and waiting for that final whistle.
For me, I'm happy we are away from a delicate season fixture, and overjoyed we showed resilience in the centre of defence. Derby and Southampton will close out our pre World Cup run, and hopefully a complete re-set can be engineered at Kirby during the 'off season'. Points are currency right now, and hopefully next week we can gain some more.