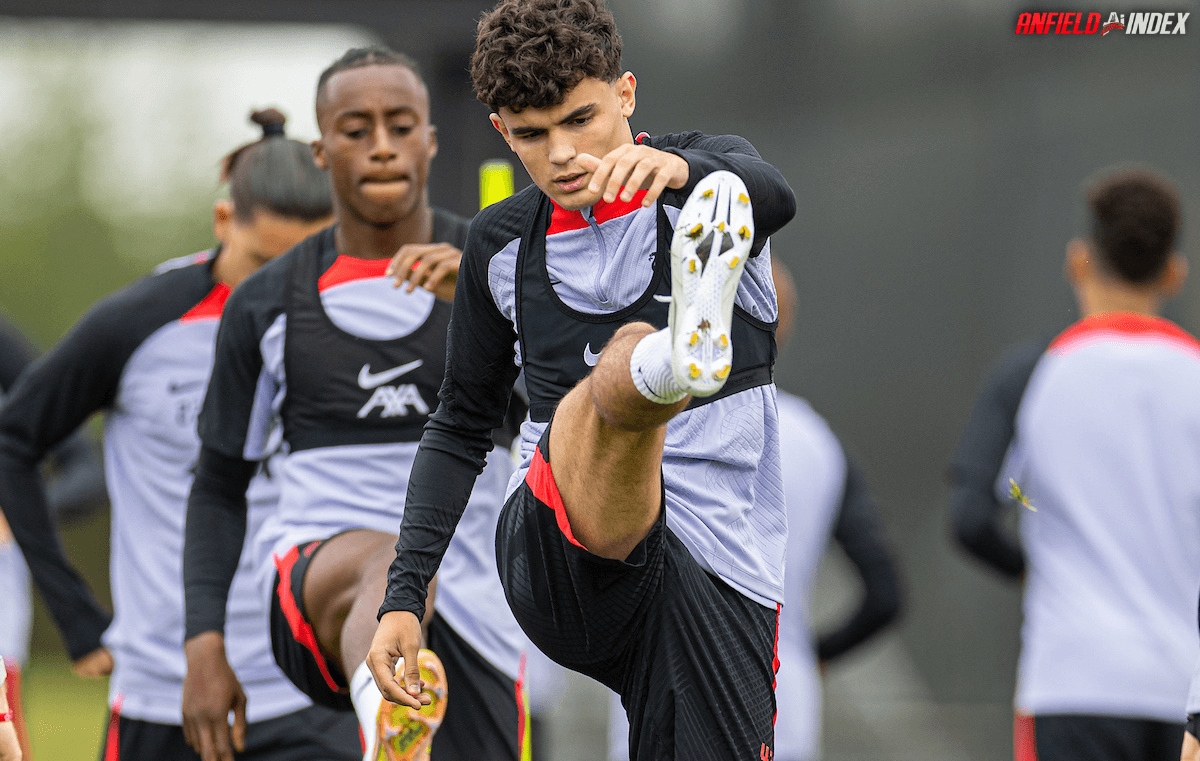 The Kids (Some) are Alright!
It maybe apt that we are focusing on 'the who' specifically (maybe one for the dads there), but there was plenty to digest on the back of Liverpool's third round passage in the Carabao Cup against Derby. Jurgen Klopp utilised the entire spectrum of his squad with experienced internationals, squad players, youth talents and those unseen on this stage before. Excitement and forgiveness are two unique traits that are naturally afforded to youngsters seen as 'coming through' and that was certainly on show at Anfield the other night. In the cold light of day though, a sense of realism needs to be used.
For a grand total of 16 minutes on the pitch, there was understandably a huge furore on the back of Ben Doak's performance. Despite just turning 17, the former Celtic youngster showed his pace, directness and looked a real threat to the opposition. Jurgen Klopp was clear in his thoughts after full time – 'When Ben came on he looked really good. There's a lot to come. We are excited about it'. Aside from a cynicism about temptation and a professional contract, it's hard to disagree with the sentiments. Doak is never going to displace Salah anytime soon, but there was enough of a worthiness to mention first team minutes or opportunities to make an impact. Fans will be disappointed if there isn't a league bow before the end of the season.
Harvey Elliott is not a new name to anyone, but the impact the 19 year old made upon entry shouldn't be ignored. This wasn't a Steven Gerrard returning against Manchester City and dominating by any means, but Liverpool's all round play, energy and attacking impetus went up a gear upon his introduction. There may have and may still be slight concerns around the physicality of the former Fulham youngster in a midfield three, but it's clear Elliott continues to impress and improve week on week. Along with Doak, these are the two Reds everywhere have the highest hopes for.

There were other notable impacts too. After a stop-start to his Anfield career, Calvin Ramsay showed composure well beyond his years and suggested that there maybe a viable back-up to Trent Alexander-Arnold in the first team squad. A full international call up will only seek to boost his confidence. In the first half it became clear why Liverpool were so keen to entice Bobby Clark over to Kirkby in a £3m deal from Newcastle. There were definitive glimpses of a real player there. Stefan Bajcetic isn't a new name either, but a strong competent performance and the clear foundations of a solid midfielder are apparent. A penalty miss when the keeper is ten centimetres from your face means little.
A sense of realism does need to abound though, It would be grossly unfair to pull out the inefficiencies of any developing player, but there is a harsh question that needs to be asked. Who genuinely has what it takes to make the LFC squad? Careers at other clubs or on a lower level are more than feasible for many. It's also unfair to declare sweeping judgements off limited minutes, but such maybe the nature of their opportunities and the footballing world. The kids are all alright in fairness. Some maybe more than others…