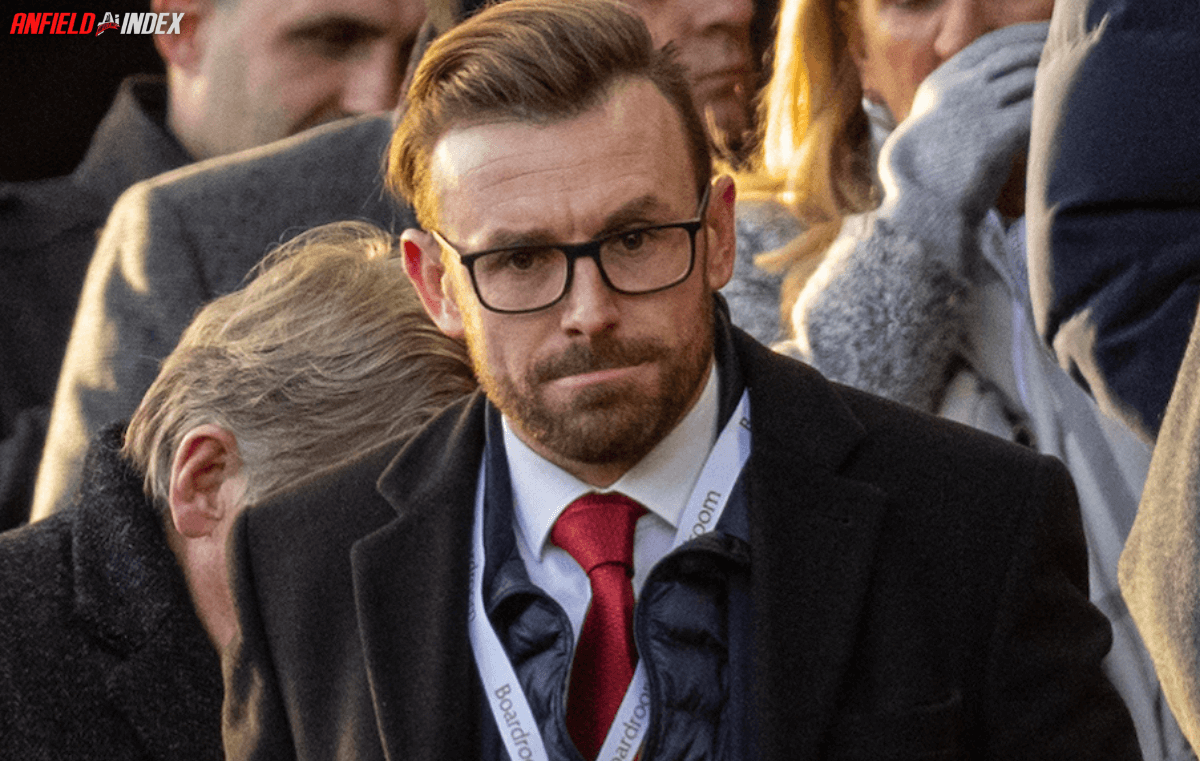 Just Imagine The Next Two Windows Without Restraint
As much as I've tried to internally (and by way of my last couple of articles) dampen down what could happen at Liverpool, there is still that lingering transfer frenzy that pops up in my mind. The Jurgen Klopp era has been about control as much as it has been about brilliance, but what if the Big German is finally given the tools to go head to head with Manchester City, and he's given the kind of backing that most of the big six receive?
"They Pull A Knife, You Pull A Gun. He Sends One Of Yours To The Hospital, You Send One Of His To The Morgue."
This is a brilliant quote from Brian De Palma's magnificent 1987 classic, The Untouchables. When Elliott Ness (Kevin Costner) is talking to Malone (Sean Connery) about how to take down the mob, and in essence Al Capone, this is the rather direct advise from Malone.
Liverpool have been outgunned year on year within Klopp's tenure, yet still achieved unbelievable greatness. Just this week I saw Manchester City produce figures relating to their yearly revenue (a complete fabrication), and due to their continued sports washing, the Reds are once again hampered by their own morals and model.
Manchester City are the modern day Al Capone of world football, and appear completely relaxed about how they finance their spending. Under Pep Guardiola, there has been no limits, no restraints, and no worry about net spend. I can imagine the Etihad strategy meetings held, would merely work around how to sports wash Pep another £100m, so they can get Jack Grealish onto their bench. Within the halls of Anfield, I'm certain that there was once a strategy meeting relating to how we financed the £1.5m move for Ben Davies, and the loan recruitment of Ozan Kabak. One entity is working without limits, the other is working to strict boundaries, and it's only through the brilliance of Klopp & Michael Edwards that we've achieved so much.
When considering what could be, I stand by my last two articles regarding patience & perspective. But for the benefit of what if, let's imagine for a moment that we become Neo (from the Matrix), and we are thrust into a room full of guns, thus making the fight that bit more even. Who would we target? Who would improve us? How far would we take our spending?
Let's see…
The Anfield Index produced a brilliant podcast yesterday (Money Talks with Mo Chatra & Trev Downey), detailing how Newcastle had spent in a year, what Liverpool had laid out since 2018. That paints a picture of why FSG are actively looking to sell, as the goal posts just got moved once more. So with Newcastle and Chelsea having new ownership that have been freely spending, I looked at how we could improve our squad over the next two transfer windows, with six new recruits. I have taken away any boundary's, and simply looked at the players. Below is also (and initially) a list of players that would leave by next summer.
Those to depart Anfield
Nat Phillips

James Milner

Alex Oxlade Chamberlain

Naby Keita

Bobby Firmino

Fabio Carvalho (loan)

Curtis Jones (loan)

Calvin Ramsay (loan)
That would represent five players leaving permanently, and three on loan. For consistency of numbers, I shall be noting two incoming January signings, and four more in the summer months. This would vastly refresh and replace elements in the squad. The end result would be world class.
January 2023 Targets
Moises Caicedo – 21 Years Old
Projected Cost – £75m (Brighton)
This 21 year old has consistently shown an ability to control and dominate his midfield area this season. His tenacious nature, running, positioning and intelligence, is on another level for one so young, and he should be targeted this coming window. Our midfield area has stagnated, and the purchase of Moises Caicedo would add exactly what we need. Above all others, this player has to be the priority.
Jude Bellingham – 20 Years Old
£90m + Naby Keita (Dortmund)
Moises Caicedo would have to be the primary target, but in a world where our limits align with the likes of Manchester City, I would look to get Jude through the door in January. We know there's very strong interest from both sides, and if the continual financial uplift is assured, he's a player that would vastly improve us across multiple systems. I must reiterate that a controlling Caicedo type has to be the priority in January, but in a world without restraints, Bellingham would be an absolute stud under Jurgen Klopp's management. I've noted Naby Keita as a makeweight, and I think that's the kind of addition (to the deal) that could see it get done before the summer.
Summer 2023 Targets
Christopher Nkunku – 24 Years Old
Projected Cost – £80m (RB Leipzig)
This unbelievable player would represent the perfect long term Bobby replacement, and be ultra versatility across the midfield and attack. His new deal appeared to include some form of buy out clause, that would give him (much like Erling Haaland) options going forward. This is a player that would add superb intelligence, and to see him immersed into the Liverpool squad, could be breathtaking. In terms of the forwards that the reds should and potentially could get, Nkunku would sit proudly at the top of my list. He turns 25 on November 14, therefore we would be getting the very prime years of his career.
Enzo Fernandes – 21 Years Old
Projected Cost – £85m (Benfica)
I've watched this player a few times so far this season, and much like my other Anfield Index members, I agree he would be a brilliant midfield addition. His control of games is phenomenal, his aware and touch sublime, and he would be the perfect third man next to Caicedo & Bellingham. He turns 22 years old in the new year, and that trio would be a dominant force for a decade. The transition of this trio with Thiago & Fabinho would be ideal, before slowly bringing through more players as the new blood became established.
Bukayo Saka – 21 Years Old
Projected Cost – £75m (Arsenal)
With a long term contract still not signed, Saka represents a curious proposition. His own versatility would mesh beautifully with those mentioned above, and would create a squad of both brilliant potential and immense talent. We have seen how incisive he can be from that right wing position, and it would offer superb variation on that flank. At times it seems like we only have Mohamed Salah that can play there to an elite level, but in Saka there would be the perfect answer to that issue. Saka is on the verge of elite, and Jurgen Klopp could be the man to create yet another rampaging forward in young Bukayo Saka.
Joško Gvardiol – 20 Years Old
Projected Cost – £50m (RB Leipzig)
Another RB player, and perhaps the perfect back up/rotation piece behind Virgil. This strong and physical defender could allow Joe Gomez to shift more predominantly to RB (as back up to Trent), and thereby allow Calvin Ramsey could go and find valuable first team minutes on loan. Gvardiol would be a bonus transfer, but we also have to factor in the advancing ages of both Virgil & Joel Matip. We are never without injuries in our central defenders, therefore with Nat Phillips finally leaving, he would represent a very strong squad addition.
Now obviously the above won't happen, but just imagine for a moment (in an LFC world without restraint) that we could, and more importantly what we could achieve.