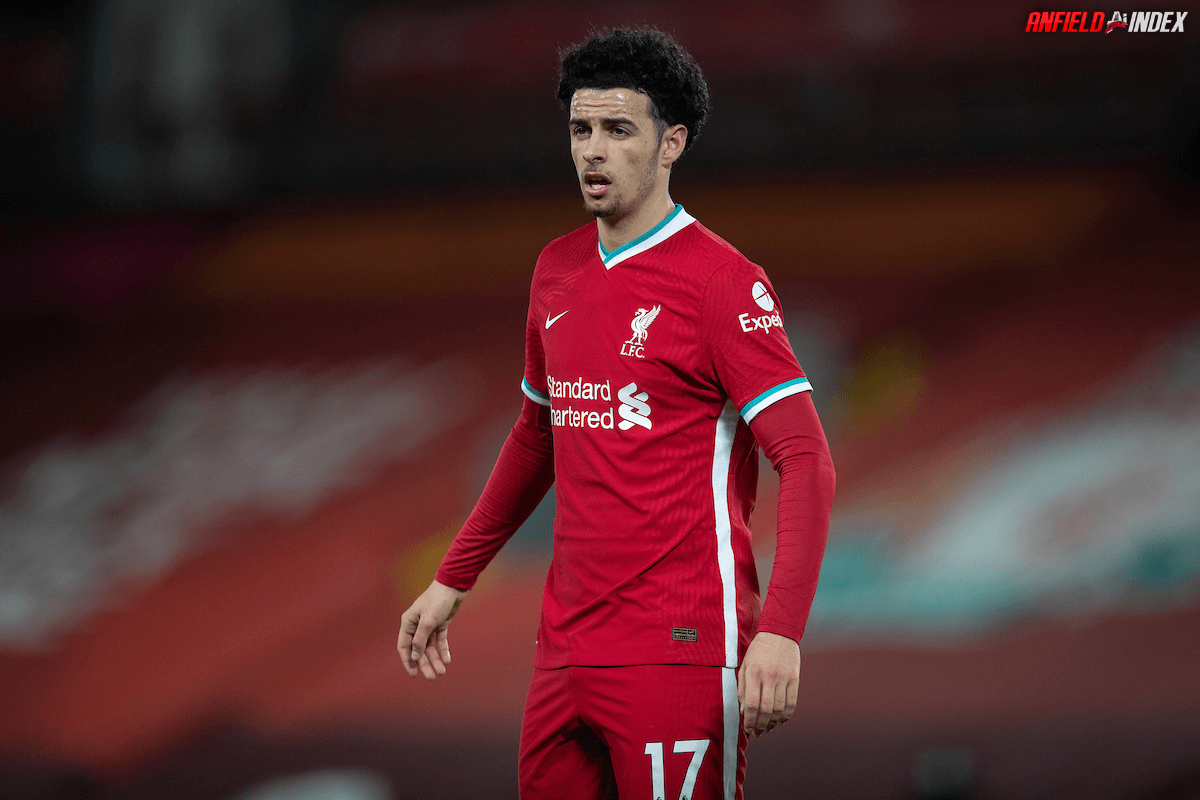 Which Liverpool Players Would Benefit From A Loan

With the on-going saga surrounding new ownership, and the news regarding FSG being willing to listen to offers, it puts the next few months (for LFC) in the air. Presumably, varying conditions will need to be met in order to become viable owners, and I believe there is enough professional respect from John Henry that he will ensure the new ownership enhances the Reds' on-field objectives.
We are a squad that is beginning to age out, and despite some youthful additions and promotions from our academy, you get the sense that most of these talented players need more regular playing time. They could of course get that at Anfield, but as we have seen, they simply aren't ready for the elite levels we demand.
Very few players in the modern game will force their way into an elite Premier League team organically. Only the likes of Bukayo Saka, Phil Foden & Trent Alexander Arnold have successfully jumped from academy to first team, and it's their sky high talent that saw them get there. The modern game now insists on so many games, such intense pressure, and ridiculous demands. These demands will emanate from the owners as well as the fanbase, and often times a manager simply can't afford to blood untested assets. The EFL Cup has become a glorified reserve competition for much of the Premier League, and it is seen as a means of resting first team players of today, as well as evaluating their young hopefuls of tomorrow.
Business-savvy Sporting Directors often use the academy prospects to enhance a managements transfer funds. Rhian Brewster, Ryan Kent, Marko Grujić, Harry Wilson, Neco Williams, and Taiwo Awoniyi, represent those that we hoped would break into the first team in the recent past. Each player listed experienced short or sometimes extensive loan spells, which allowed their abilities and worth to grow. Both players and Liverpool alike benefitted in one way or another, and every player is currently with respected teams high up the football pyramid. The players got the first team exposure that allowed their careers to flourish, and eventually the Reds were handsomely rewarded by way of incoming transfer fees.
This season has seen certain players remain out of pure necessity. Our squad regeneration has been about as swift as Nat Phillips, and we have had to replace senior players with a variety of youngsters. Some of these were promoted from within, and some were targeted as long term projects. To look at Harvey Elliott, it's clear as day that his season at Blackburn Rovers benefited him greatly. He was able to explode in the Championship, and many Liverpool fans would take in his games (at Rovers) with a keen eye on his progress.
That season saw a 17 year old play 41 games, scoring 7 goals. To have that amount of game time at a good level was enormous for Harvey's growth. We have seen him return with a consistent manner which wouldn't have been possible, if not for a fruitful loan. Not all loans work out, and often times the players' inner progress has stagnated to a point where a substantial drop down the pyramid is required. But what we currently have at Anfield is a crop of talents young players that needs continuous playing time, rather than the sporadic moments that can often do more harm than good.
Curtis Jones, Calvin Ramsay, Stefan Bajetic, Caoimhin Kelleher and Fábio Carvalho represent players that would greatly benefit from extended first team minutes. This raft of youngsters have been a requirement in many first team squads so far this season, due to our injuries and lack of substantial transfer activity. Most continue to be bystanders throughout games, and neither the club nor the player will benefit from this stagnated talent. With the next few windows perhaps offering up more urgency in player recruitment, that should see all of the above sent on loan in order to continue their development.
Mason Mount, Reece James, Fikayo Tomori and Tammy Abraham were a crop of gifted Chelsea players that emerged around the same time as Jurgen Klopp landed in Liverpool. They were identified as players for the future, and specific clubs were identified as locations where they could benefit from season-long loans. Two have left Stamford Bridge, it was for huge money. Fikayo Tomori departed (for £30m) to AC Milan, and is established as one of the finest central defenders in Serie A. Tammy departed for £40m (again to Serie A), and he is firmly established within the Roma team.
Both departing players excelled through diligent growth, and we only have to look at the brilliant progression of both Mason Mount & Reece James (who are still at the Bridge) to understand the huge benefits of continual recruitment and regeneration of the squad. To have youth players in match day squads is not the issue, but to continually leave them there because the squad is lacking in senior players is negligent, and hopefully that'll be something the new ownership can help amend.
When I see Curtis Jones, I see a a young player fighting to make his way at Liverpool. Curtis shortly turns 22 years old, and if not for the Reds' inability to service the first team needs, would have been flourishing with a much needed loan spell. I think there is still time to unearth the player Curtis can become, but I do not believe the team we need to be right now allows the time to let him make those mistakes that are required for growth. A melee of Championship clubs would bite Julian Ward's hand off to get Jones for a season, and I would love to see the adequate moves made in January or next September, to allow him to do just that.
I'm keen to watch Calvin Ramsay and see how he plays. This is a really exciting young player, but one that is probably third choice right-back at this moment. Despite Trent having an inconsistent time, we know that that is merely a temporary issue, and that he'll be firing again very soon. Ramsay may need this season at Liverpool's Kirkby training ground to really imprint our ways upon his game. But come the summer months, we need to find a suitable destination for this powerful fullback, and get him the game time his talent demands. Football progression is all about timing, and if we are serious about building certain players up, then Ramsey should be allowed the game time at a club that suits all parties.
When I see Stefan Bajetic, I see a midfielder that is at complete ease on a football pitch. As a long term player for Liverpool, I think he could be the real deal. His timeline to the first team squad and Fabinho's departure could align perfectly (as long as a first team ready player were signed of course). Bajetic is so young, but you get the sense he would really strive in Ligue 1 or the Bundesliga. With his level of control and maturity, I would very like to see him ushered out for two years, where he could return close to the finished article. At the moment we probably need him about, and that's a damning truth when looking at the reds midfielders.
For Fabio Carvalho and Caoimhin Kelleher, these are players that could go very far in the game. Both have had great moments in short careers, and could really excel if managed properly. I'm finishing this article having just watched the Reds win by way of a penalty shoot out. Caoimhin Kelleher has once again proved how talented he is, and if we are able to offer the pathway to eventually taking the number 1 spot, then a few seasons away could be the perfect situation for him, and the reds goal keeping future.