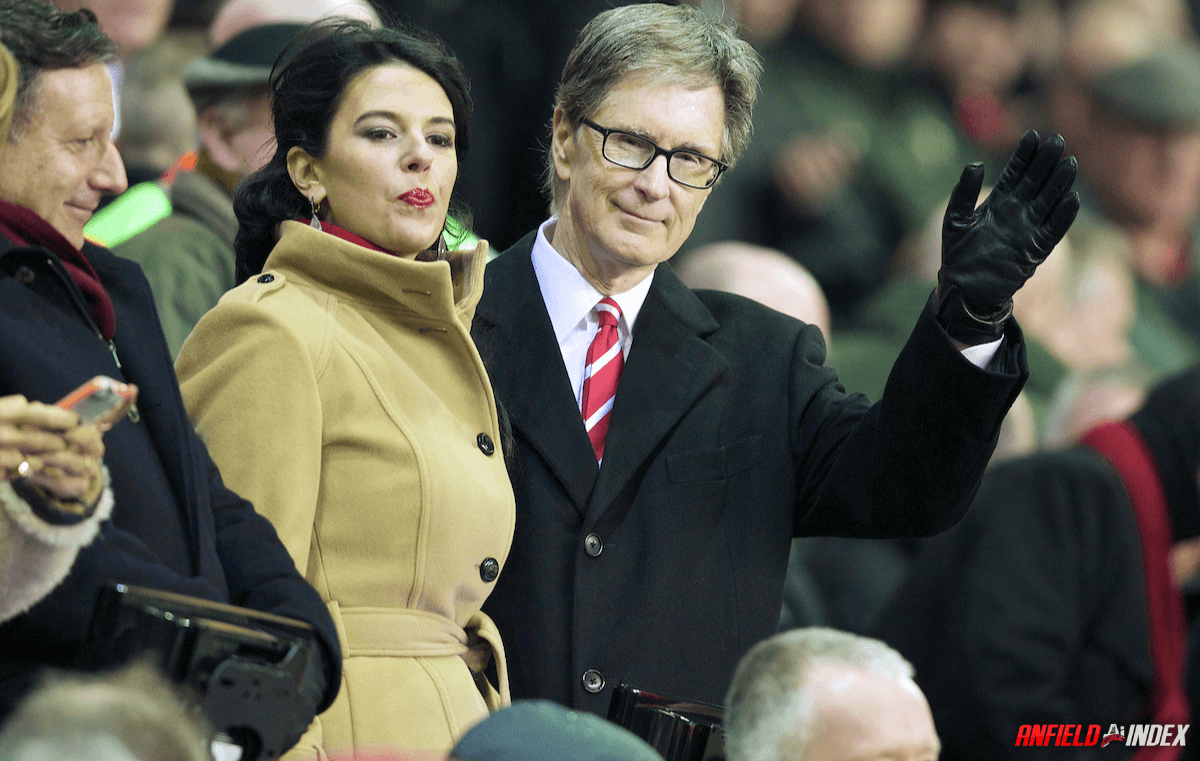 Tony Evans: The 'FSG Outers' Got What They Wanted

The dreams of FSG haters are about to be fulfilled. It was always just a matter of time. You know the saying, though. Be careful what you wish for. It might come true.
Some people may relish the thought of petro-states or oligarchs. There are hardly any out there these days. If a Manchester City-style takeover takes place, it would present a huge moral quandary.
It shouldn't in one sense. Clubs 'belong' to people in different ways. Owners have the actual shares and the deeds to the bricks and mortar. Supporters are guardians of the metaphysical aspects of the team, the philosophical sense of self.
You can understand the turmoil of Manchester City and Newcastle United fans. They were there before the Gulf States came calling. If everything falls apart, they'll be there afterwards. They should not be driven from their club by anyone, let alone owners who have bought in for political or financial reasons.
All we can ask of fans in this situation is that they don't turn into cheerleaders for regimes that have questionable human-rights records. You can support the team without supporting the owners.
If Liverpool are purchased by the 'wrong' sort of buyer, we have to apply the same standards we've demanded of City and Newcastle fans. Interestingly enough, NUFC Fans Against Sports-washing are holding a protest before the game against Chelsea tomorrow (Sat). Let's hope more people show up than for the anti-FSG demo.
An injection of Gulf money would put Jurgen Klopp on the spot. He's made his position clear. His integrity would be the benchmark for the rest of us.
A venture-capitalist takeover could be equally painful in a different way. I acquired the documentation of a business that had a track record in sport and wanted to get involved at Anfield. They planned for a 35 per cent return per annum.
The biggest hope that we have is that John W Henry is true to his word. When he first brought up to me the subject of selling seven years ago, he emphasised that he was extremely conscious of his legacy. He would only sell, he said, to someone he believed would protect the best interests of the club and run the place properly. He was very plausible – and in this business you develop a bullshit detector. If he was blagging, he fooled me. Henry was insistent that there would be no leveraged buyout.
But we have to be cautious. He might have changed his mind. The money involved may turn his head – that's less likely, given he's a billionaire. Those involved may tell FSG one thing and do another once they've got the keys to the Kop.
Those FSG outers have got what they wanted. Let's hope it doesn't turn into a nightmare for us all.
*
A year before my conversation about a potential sale, JWH visited Dubai. It meant he missed the Champions League game against Real Madrid. It was an astute move. The 1-0 defeat doesn't look bad in the record books but it was Brendan Rodgers' nadir as Liverpool manager. He played a weakened team at the Bernabeu. Rodgers had a mare.
So too, by all accounts, did Henry. He didn't understand the social niceties of that part of the world and didn't grasp the importance of some of the figures he met. When he returned, JWH passed dealing with some serious characters on to his subordinates, something that did not go down very well in a region where respect and formality are less fluid than in Britain and the US.
What does that tell us about the present situation? Nothing, really. It's just that with Real looming again it seemed an appropriate time to tell the story. There really is never a dull moment with Liverpool.
*
The performance against Tottenham has been forgotten a little in all the madness. Maybe that's just as well. It would be wrong to be too optimistic about it.
Like the Napoli game, it could have gone either way. There were times when Spurs were absolutely on top.
On the plus side, Salah's goals were splendid and the backs-against-the-wall defending of the second half showed that the team have refocused and managed to get some of their belief back. They were not going to be denied points. All their grit was on show.
When things are not functioning properly, the best thing you can do is grind out results. The 'mentality monsters' were famous for their comebacks and late goals. It takes an equally robust psyche to hang on to leads. Roll on the spring because we might have seen the first green shoots at White Hart Lane last week.
*
Some of the young players gave positive performances against Derby in midweek. They all have a long way to go, though. Games like that are good for them.
The player who really caught the eye was Oxlade-Chamberlain. For the wrong reasons.
He should be dominating League One teams (to be fair, County would still be a level above if not for the points deduction last season).
Injuries have ruined this part of his career and the lack of playing time means he can't get back to the standard required. It was painful to watch. He deserves better than the thought crossing your mind that he's found his level against Derby. Better days surely lie ahead for him. Just not at Anfield.
*
This weekend could throw up some strange results. Some players will be tiptoeing through the games because of the World Cup.
It's only natural and not many will do it consciously. But some of us have very little sympathy.
In the early hours of the morning after the Champions League final in Kiev, me and my mate were on the train to Lviv. We were maudlin. The buffet car was shut. No ale. There were five hours to go. Soft-lad breaks the silence. "It's Egypt I feel sorry for," he said. My response was both obscene and loud. It woke a number of fellow travellers. If my dopey-arse mate hadn't locked himself in the toilet I might have thrown him off the train.*
I'll be delighted for Virgil van Dijk if he has a great World Cup. But, bottom line: no nation matters to me. I'm pleased Salah is getting some time off because his country hasn't qualified.
No offence meant, but I'll say the same thing I said back in May 2018: Screw Egypt… and Holland… and England.
And just to make things clear, especially screw England.
The time to start looking forward to the World Cup is when the final whistle goes against Southampton.
*
One of the best newspaper columns of the 1980s was Alexei Sayle's effort in the Sunday Mirror. Each week there'd be a main hit with shorter, memorable sidebars. One was titled 'Ten Things I Wouldn't Like To Do' and there were some surreal answers. Go on a cycling trip to France with Giant Haystacks, was one (Google him). Another was 'Boring But True,' where readers wrote in with their dullest adventures. That bit captured the Little Englander, Brexit Billy narrowness better than anything I've ever seen. But I digress.
In one of these columns, Sayle expressed a desire to 'stab Steve Wright,' the most famous Radio 1 DJ at the time. Wright complained to the editor.
Sayle apologised but his mea culpa was genius. "I'm from Liverpool," he wrote. "When we say we'd like to stab someone, it really means 'this person has mildly irritated me.'"
He was correct, of course. The Scouse instinct for gratuitous, over-the-top hyperbole takes over very easily. So I was never going to throw my mate off the Kiev-Lviv train. Honest.
*
Next Thursday my first novel is released. Good Guys Lost is a tale of Liverpool life and how it was affected by Thatcherism. It features music, violence, politics, the development of Scally style (NEVER 'casual' to a Scouser) and a bit of match-related hooliganism. All in the best possible taste.
Actually, none of it is in good taste. It's meant to be unsettling. If you want authentic, working-class fiction, you can get it here. https://www.northodox.co.uk/bookstore
Two murders, one broken romance. The narrator's red, the main character's blue. The action takes you from Dale Street to Rome, from Orgreave to New York, from The Jam in the 100 Club to the Bierkeller on a Saturday night. You'll have drank in the pubs mentioned and if you haven't you should. Give it a read.