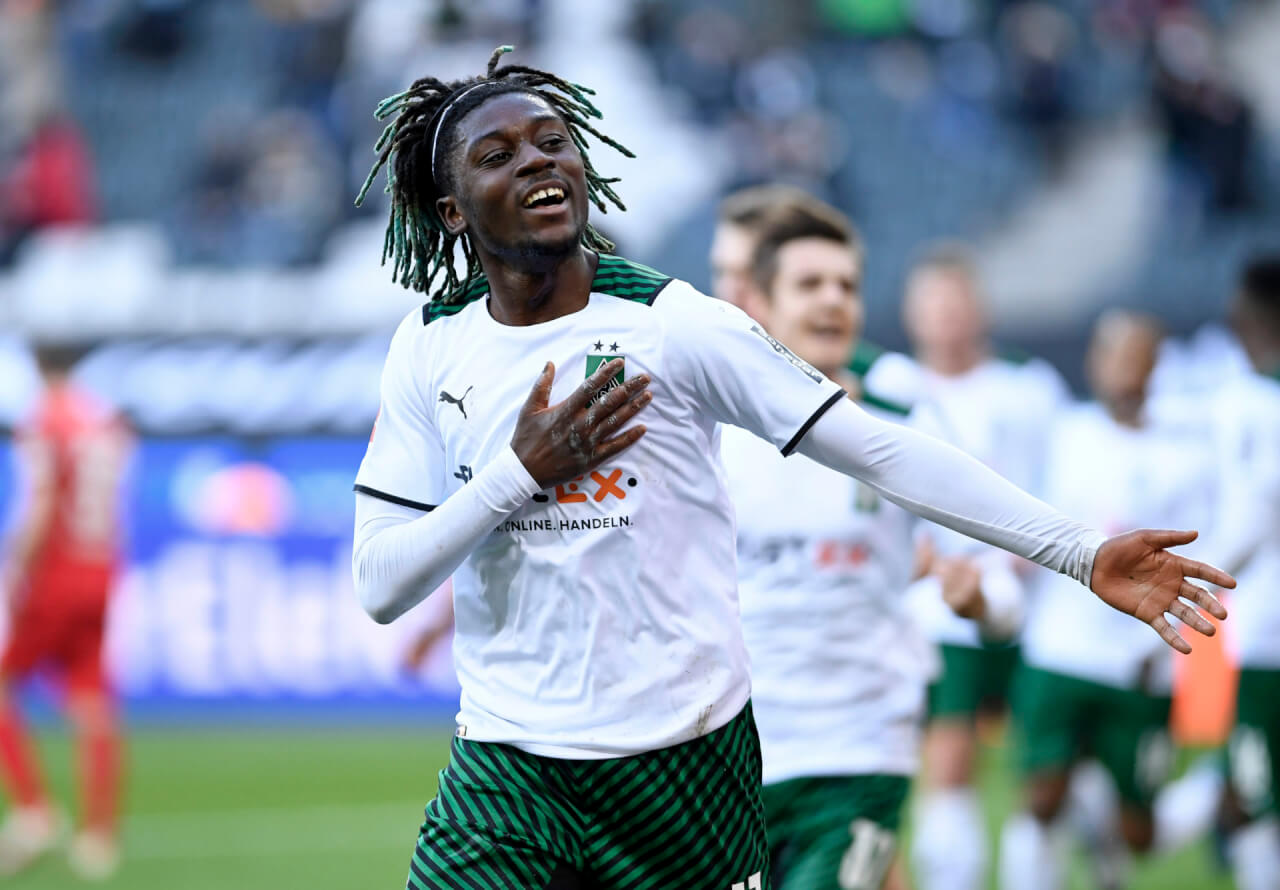 Why Liverpool should be looking at Manu Kone
As the dust begins to settle on the first act of the season, the drama that is the January transfer window now comes into focus. Liverpool's need couldn't be more obvious than in the centre of the park, where a mix of injuries and fading legs means reinforcements are a necessity. With many of the top targets likely to be unavailable or others seeing a price inflation on the back of their exploits in Qatar, the solution may come from somewhere surprising.
Emmanuel 'Manu' Kouadio Kone is well known to all fans of the Bundesliga and no stranger to any Premier League scouts. The Borussia Mönchengladbach midfielder has been linked with a range of clubs, including Manchester United, West Ham and Arsenal in recent times. It might seem strange considering that his club sit 8th in the league and 12 points off the top, but that's no reflection on Kone whatsoever.
If anything, Liverpool and the others realise now might be the time to strike for a player who looks like he might potentially be missing out on European football.
Kone appears, on the surface at least, to fix many of the imminent problems the Reds face. Having played box-to-box earlier in his career, the 21-year-old's strongest performances in recent times have come in a deeper defensive midfield role. With a strong ability to read the play, the former Toulouse man is a naturally progressive passer whose comfortable receiving the ball in tight areas. Despite usually playing as a six for Monchengladbach in a 4-2-3-1, Jurgen Klopp will recognise a target that could play across any of the middle positions.
Despite not carrying the reputation of a Nicolo Barella, Enzo Fernandez or any other big name that's been mentioned, a rumoured price tag of about £39m for the French under 21 international tells its own story. BMG themselves have been clear in recent times that they don't expect the player to stay forever and Kone's name has been previously mentioned alongside the likes of Laimer and Caicedo as a potential option.
So far this campaign, the €10m signing has managed fifteen appearances with one goal and assist each. Whilst on the surface that doesn't appear too impressive, his all-round performances have been of a high standard, whilst Jude Bellingham and Borussia Dortmund felt the full range of his abilities the other night. Those are the type of showings that won't go unnoticed. Don't be at all surprised if he has Liverpool's full attention.