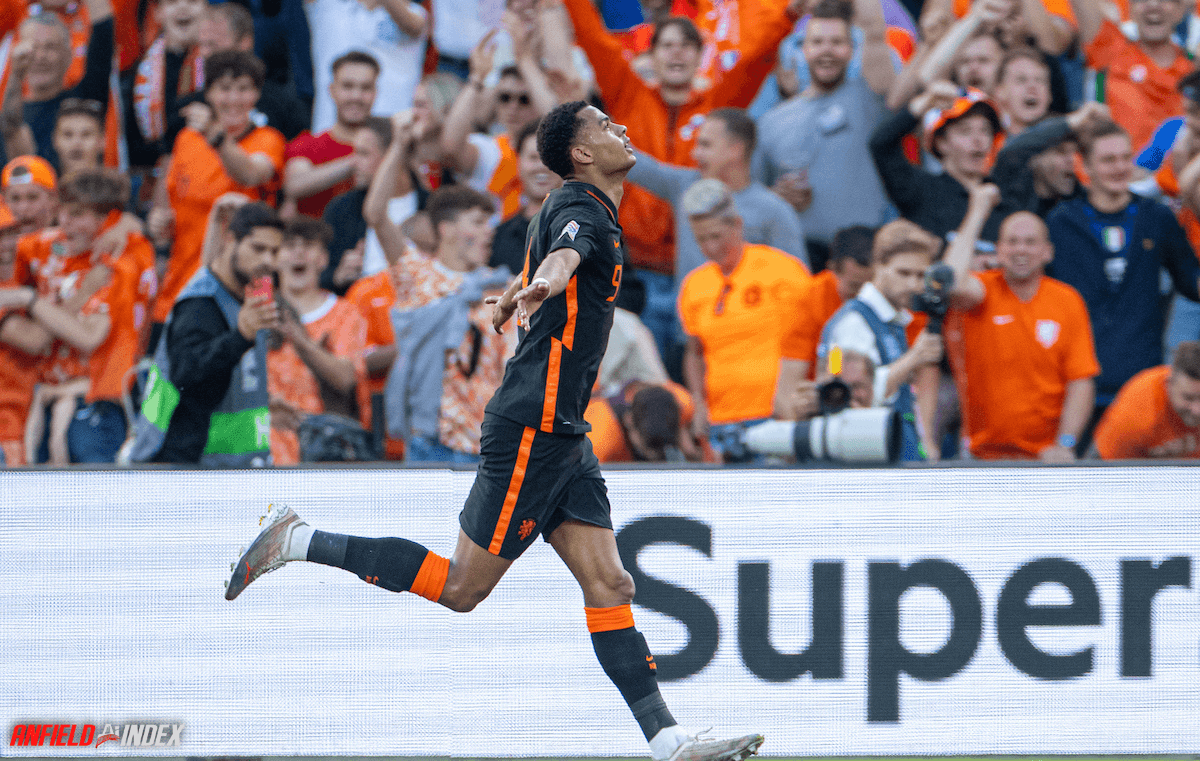 January Attacker: Cody Gakpo v Noah Okafor

Liverpool's announcement of their Dubai training camp and friendlies against AC Milan and Lyon, will do little to switch focus away from other matters such as takeovers and transfers. With planning now well underway for January all focus appears locked on midfield, but there may be another area of the pitch Jurgen Klopp seeks to reinforce. With Roberto Firmino entering the final few months of his current agreement and remembering the impact Luis Diaz made at the turn of this year, a few players have recently come to the fore.
With Cody Gakpo and Noah Okafor the latest rumoured names, we explore their potential as potential acquisitions.
What's Been Said?
Plenty, if truth be told, but no doubt the noise has been louder around Gakpo. Hans Kraay Jr had told ESPN that he had spoken with Pep Lijnders who labelled the PSV forward as "the missing link". This only added fuel to the fire on the back of Marcel Brands less than subtly suggesting " Liverpool is a club that is always very focused. Sometimes they get players for the next season in November. Would they be a good partner to send Gakpo in the summer? Yes, that's right."
Gakpo himself hasn't been silent on the matter, despite mentioning the end of the season as a realistic departure date. "PSV was my dream club, I don't really have one for the rest. Real Madrid, Barcelona, Manchester United, Manchester City and Liverpool. It would be an honour to play there."
Renowned Bundesliga journalist Florian Plettenberg fuelled rumours around Okafor with his recent tweets referencing the Red Bull Salzburg sporting director Christoph Freund's declaration that "I don't rule it out."
What Do they Bring?
On the surface, Liverpool's penchant for a left-sided attacker whose predominantly right-footed could look to be getting the better of them again. However, that would be minimising each player's overall potential impact. Whilst Gakpo predominantly fills this role for PSV, he does interchange with his team-mates and his creative presence is undoubted. We may always be looking for depth due to the flexibility of others too. Okafor on the other hand can play across the front three and whilst spending the majority of his time upfront, has played for Salzburg from the right on multiple occasions. An area Liverpool have looked a bit short in recent times, Mohamed Salah aside.
Both players are a similar age with Okafor a year younger at 22 however with his contract expiring in 2024, that may be an attraction that entices Julian Ward. The fact that Gakpo's current deal runs until 2026 could make negotiations less enticing to Ward and co.
Stats
The headline numbers themselves stack up well against other players their age in both domestic and European competition.
Gakpo will naturally grab the eye with an impressive 13 goals and 17 assists in all competitions. Three goals and two assists in the Europa League haven't gone unnoticed either.
Okafor himself boasts a more than impressive return with ten goals and two assists. What could be argued in his favour is three goals in the Champions League with strikes against bigger clubs in Chelsea and AC Milan. There's a general acceptance that the Bundesliga is stronger than the Eredivisie, but that shouldn't take away from either player.
Price Tags
There's always an element of speculation to price tags in the current market and with both players heading to the World Cup, rumoured figures could easily fluctuate. With longer on his contract and stronger stats on the surface, it's believed that Gakpo carries the apparently higher price tag of around €45m. Liverpool do share a great relationship with the Red Bull franchise and with a year left to go at the end of this campaign, the suggested fee for Okafor is between €35-40m.
Either one appears to be within the club's historical sweet spot for attackers who can be taken to the next level.
Realistic?
The million-dollar question as ever. Whilst strengthening other areas of the team appears more urgent, it would be foolish to rule a move out for either party at this stage. Senior officials within both clubs have talked up a move in the short-term and the World Cup provides the perfect shop window. The fact that Okafor appears to cover a multitude of positions, including the right side of attack may work in his favour but that's not the only factor in any decision. If it's not January, don't be surprised to see either party strongly linked with a move to Anfield at some point.