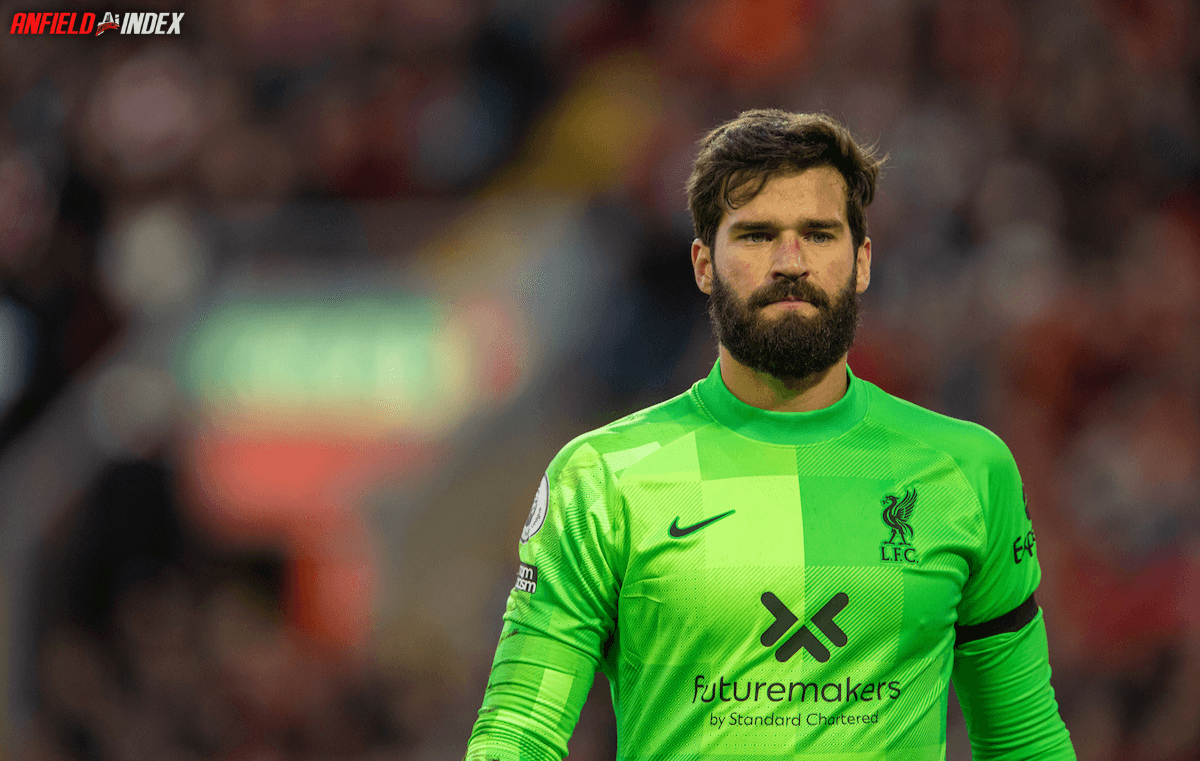 Outstanding Alisson too busy for Liverpool's liking?

How many of you make noises during Liverpool games that would be absurd if they happened in any other walk of life? Just me?
Sometimes, a moment comes along that produces some sort of wild shriek, such is either the brilliance or the ineptitude of the incident on show.
My latest embarrassing squeal took place last weekend, as Liverpool saw off Southampton in a fashion that strangely seemed both commanding and unconvincing at the same time.
Granted, the Reds ran out 3-1 winners and the game petered out in the end, but if they didn't have the imperious Alisson in goal, things could have been very different.
The Brazilian has been comfortably Liverpool's best player this season and this was his best display to date, making four vital saves, all of which were inside the penalty area.
The one stop that caused the aforementioned embarrassing noise was an outrageous save to deny Che Adams, whose header looked certain to find the net.
A mix of quick feet, remarkable reflexes and a strong arm prevented the Southampton striker from getting his side back in the contest, as Anfield rose to its feet to applaud the hero between the sticks.
This was just par for the course for Alisson, who is now not only very much in the conversation for being Liverpool's greatest-ever goalkeeper – was Ray Clemence really better than this? – but also the finest in Premier League history.
The only problem is: we don't actually want to be seeing the 30-year-old produce such a string of busy performances week in, and week out, do we?
Part of Alisson's genius during the most dominant days of the Jurgen Klopp era has been his ability to be untested for the vast majority of matches but always do his job to perfection.
Those lazy detractors looking in from the outside have called him 'overrated' because he hasn't been diving for endless saves and constantly been in the action, but he hasn't had to be, and that isn't the way to gauge a top-class 'keeper.
The best stoppers are the ones who may only have to make one big save, catch or key piece of decision-making per game, remaining switched on in that one instance and getting the job done in unruffled fashion.
You don't want a Jordan Pickford or an Aaron Ramsdale, for example, who you forever notice during games.
All of a sudden, though, noticing Alisson too much has started to become a far-too-regular occurrence, with the Brazil No.1 feeling like Liverpool's Man of the Match an alarming amount.
Where once Liverpool were impossible to get through, whether it be through a perfectly-oiled midfield or a bulletproof defence, they are now giving up chances at will.
Against Saints, it was painfully easy for the visitors to create opportunities that Alisson thwarted, and that has applied during the back-end of last season and throughout this season.
In 2021/22, he made a total of 76 saves in 36 Premier League matches, at an average of 2.1 stops per game overall – in contrast, he has made 45 in 14 this time around, averaging 3.2 per outing.
That speaks volumes about how much more regularly Alisson is being called into action, and his 76.2% save percentage is narrowly up from last season's 75.8%.
Seeing Alisson in full flow can be a joy to watch because you are appreciating a master of his craft, but far less eye-catching performances need to be the norm after the World Cup.
For now, it's time to enjoy him in action for Brazil, where he has every chance of lifting the trophy with pre-tournament favourites and further enhancing his legend.
Expect to see the less noticeable version of Alisson in Qatar, given the Selecao's well-drilled nature, rather than the all-action hero who has prevented Liverpool's season from being a complete embarrassment.