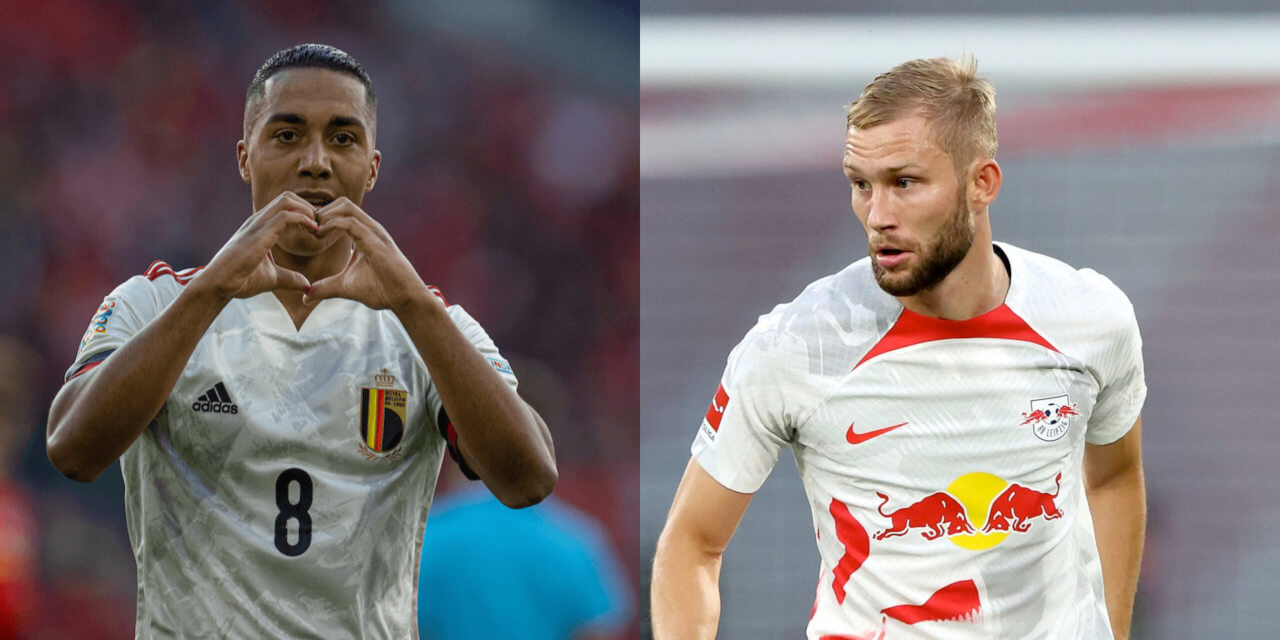 January Sales Shopping: Konrad Laimer v Youri Tielemans
Famous sayings can be true but also work against each other. Everybody loves a bargain, but at the same time, you do get what you pay for. Liverpool's midfield needs are great and many hands make light work. The January window is notorious for the challenges that it brings, which means Julian Ward and co will have their work cut out. For all the top names linked, FSG seem unlikely to let the purse strings be loosened too much so the decent rather than the perfect solution may be needed. With the likes of James Milner, Naby Keita and Alex Oxlade-Chamberlain entering the final few months of their contract, the club could take inspiration from their situations.
What Do they Bring?
A wealth of experience from both. Youri Tielemans may well naturally be the better-known player due to his time in the Premier League and penchant for a blockbuster strike. The Belgian international has 54 caps to his name and will be hoping the World Cup will allow him to further showcase his talents to suitors. The 25-year-old does have a respectable three goals and one assist to his name already in a Leicester side that's struggled to date.

Laimer possesses a similar pedigree with a respectable 24 caps for Austria. The same age as Tielemans and also known as a midfielder, versatility is one of the Leipzig man's strengths with the ability to play right-back a huge plus point. The Salzburg native has six appearances in all competitions, with his last game being against Dortmund in September. Something that simply can't be ignored.
Potential Risks?
It's impossible not to start with injury record for Laimer. After his withdrawal, the statement that followed was short and sweet. "Konrad Laimer injured his left ligament in the 3-0 home win against Borussia Dortmund last Saturday and will be sidelined for several weeks." That's turned into months and the 5ft 11 in dynamo hadn't returned before the break for Qatar. Liverpool need midfielders but they need them fit.
The opposite is true with Tielemans, but a clear durability doesn't mean there are zero concerns. Not seen as the most mobile and lacking in pace, those are two charges that have been levied against the middle pairings or three throughout the campaign to date. It's also held up as the main reason why no one has pulled the trigger on a player whose headline stats make for great reading.
What's Been Said?
A lot from one and little from the other over the course of the summer. "I generally like watching the premier league. I'm a Liverpool fan." A simple and key statement but context is everything. Laimer has been linked with Bayern and discussed the topic in the same interview. "I don't think a club like that comes knocking every summer, it's one of the best in the world." There is the suspicion the interest of both could be used as leverage towards the best all-round deal.
Despite having never mentioned us directly, the Leicester player hasn't been shy about discussing his future. "Of course, you have to listen to other opportunities, you have to look at your career and sometimes you have to make choices." Arsenal was touted as the likely destination for Tielemans but nothing materialised.
Realistic?
If Jurgen Klopp had the budget he truly wants then it's difficult to believe either player is high on any shortlist. However, in the middle of takeover talk and with pressing needs there's merit to consider both. A nominal fee would surely be all that's needed, with even the possibility of agreeing to something now for the summer on a free. Laimer has been regularly mentioned yet Tielemans name tends to be an add-on if anything. The midfield does require a boost and sometimes it's about needs rather than wants. Underwhelming it would be for many and whilst there are question marks against both, there's a certain logic. File this under safe but not star business.