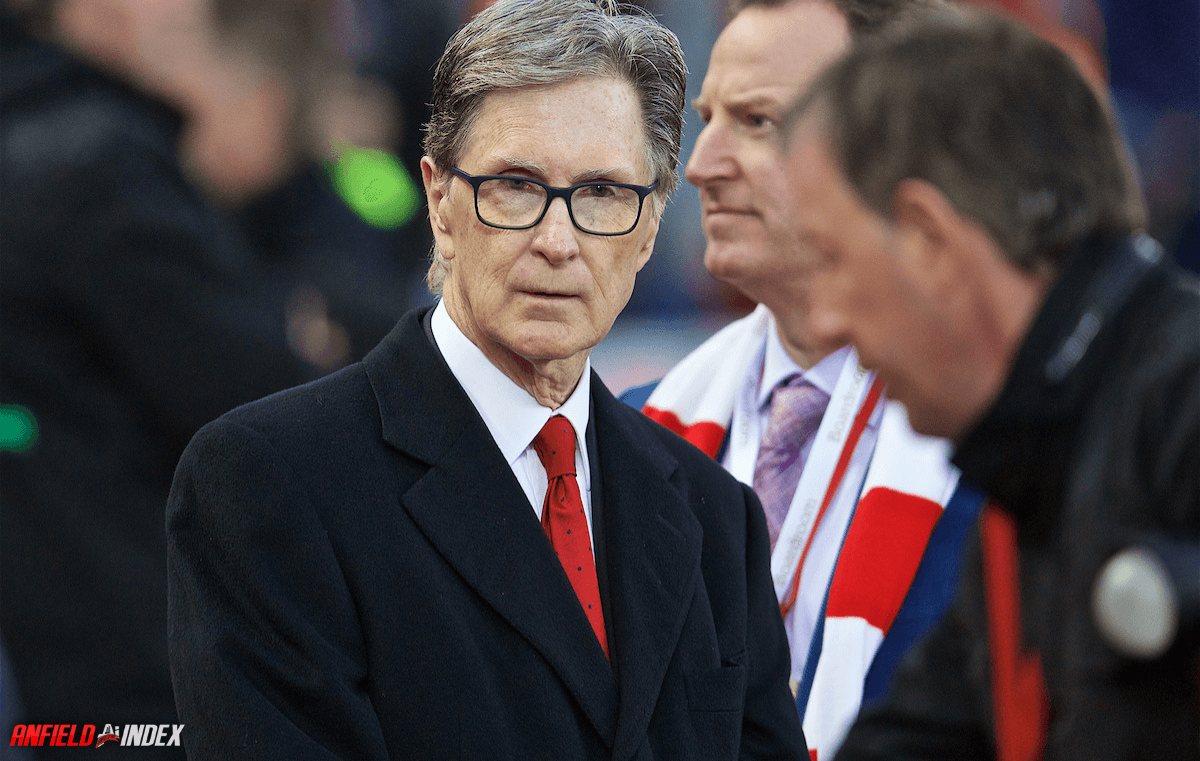 New Liverpool FC Owners: What Do We Need?

If and when FSG sell Liverpool Football Club, their prime motivation (beyond securing a maximum return on their investment) should be to leave the club in a position where it is financially able to compete with other clubs in a way they simply can't right now. 
This is a point Jurgen Klopp acknowledged before the PL game versus Man City a few weeks ago. Selling to owners who can make the club more financially competitive is, whether people like it or not, the only way to remain at the top of the table. 
Liverpool was able to get to that point through very smart recruitment business – facilitated in large part by the sale of Coutinho in Jan 2018 – but that happened at a time when many rivals' approach to recruitment was weak and incoherent. Rivals have closed the gap since then. 
It is known FSG are looking to raise money for several ventures such as Fenway Corners (boston.com/real-estate/de…) and potential forays into the NBA and NFL.
If they have decided now is the time to cash in, there needs to be an acknowledgement by them that a purely self-sustaining model in the current and evolving financial landscape football finds itself in is less likely to achieve and sustain success. 
On that point, it is worth pointing out that Financial Fair Play was never about achieving complete self-sustainability; the rules do/did allow for direct owner investment. 
FSG, for their own reasons, have chosen not to invest their own money into LFC for most of their tenure as custodians of the club. There is nothing wrong with owners investing their own money into the club they own, though. This is something most owners in English football do. 
Frankly put, LFC needs that type of owner if they stand any chance of remaining competitive with Man City and taking on the growing threat of Newcastle United. 
This may mean a new ownership group coming in whose values or actions may be unacceptable, and that would be an uncomfortable situation for many if not most fans of the club. 
The owners of a club do not define the club; they are not the club. Nonetheless, some fans may decide to cut ties completely with the club should such a scenario emerge, out of principle. I would respect their decision, but my view is you can love the club yet dislike the owners. 
On a separate but related subject, I do not see what selling a minority stake achieves. Would a minority investor really make direct investments into the club after acquiring a share of LFC when the majority shareholder invests none of their own money? 
Furthermore, given FSG are keen to raise significant funds, selling a minority stake would clearly raise significantly less money than an outright sale. 
When FSG sold a stake of their own company to Red Bird last year, there were hopes that some of the £500m+ fee would deliver some financial benefit to LFC. There is no evidence of this – it appears that money went towards the acquisition of NHL outfit the Pittsburgh Penguins. 
For those reasons, sale of a minority stake would appear to be neither to FSG or the club's benefit, so I believe that's a less likely outcome than an outright sale. 
It's possible, of course, that FSG could remain with nothing changing. Though that would be preferable compared to some outcomes (e.g. new owners leveraging the club as part of the purchase and placing debt on its books), it perhaps isn't great for longer term prospects. 
That is, unless FSG look to change their pure self-sustaining model – but there's no evidence to suggest they're inclined to do so. It's commonly accepted a big squad rebuild is needed over the next two years but LFC don't have heaps of players who can command huge fees if sold. 
The club therefore needs to rely largely on funds generated from broadcast, commercial and matchday revenues – and it will be difficult to sign the amount of quality additions needed to maintain the standards set over most of the last five years purely from those income streams. 
I hope, therefore, that if and when a sale materialises, any new owner(s) can financially support the substantial investment that is required and bring in the numbers of 'proven quality' signings Klopp referred to the other day.