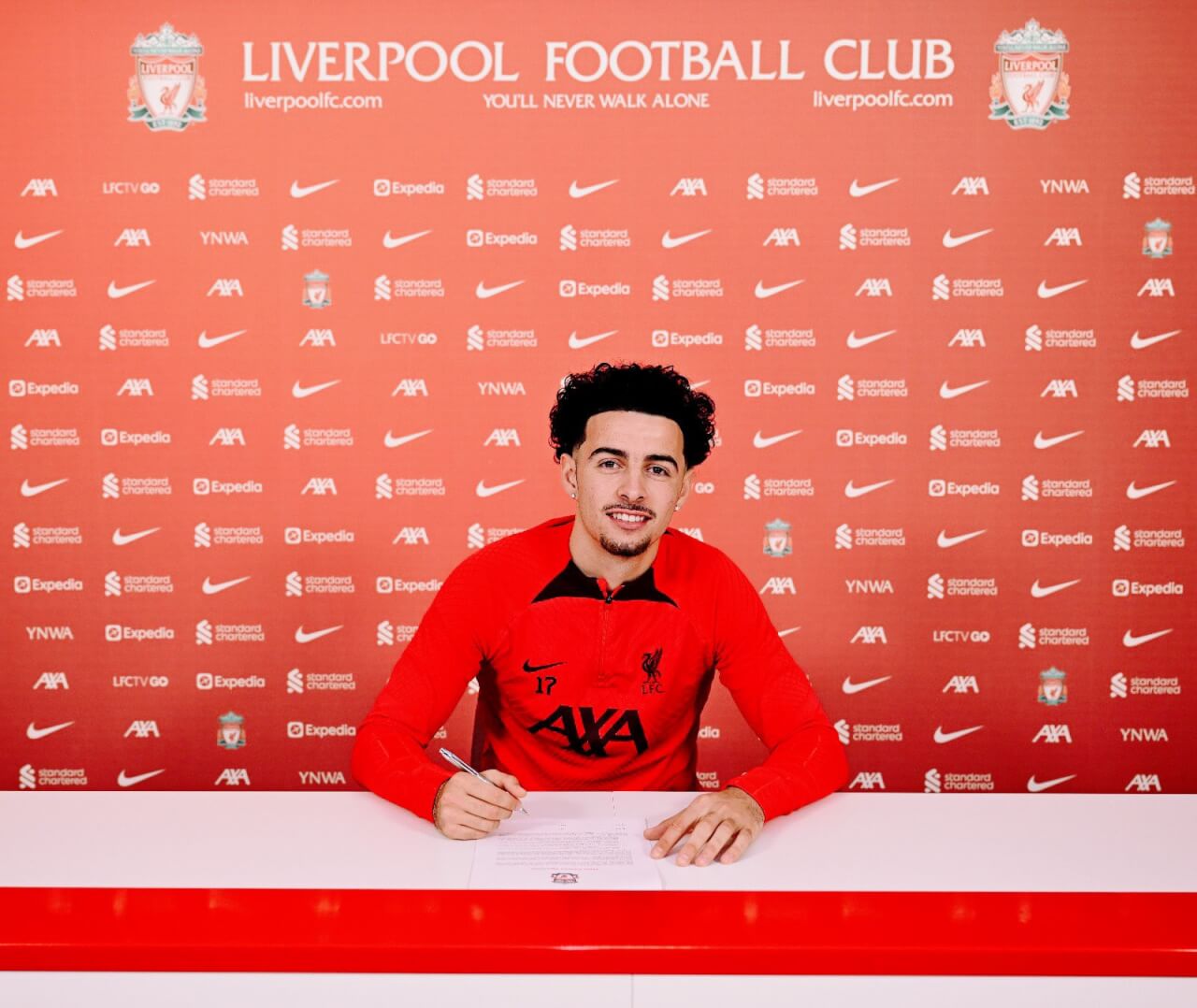 Is Curtis Jones worthy of his new Liverpool deal?

It's easy to think of Curtis Jones as a forgotten figure during this memorable era at Liverpool.
There have been clear leading men, whether it be Alisson, Virgil van Dijk or Mohamed Salah, among others, as well as a plethora of supporting heroes.
With Jones, however, he has gone from being one of the most talked-about young hopefuls in Liverpool's academy to a fringe player in Jurgen Klopp's squad.
So when it was announced on Thursday that the 21-year-old has signed a new Reds deal until the summer of 2027, there was an understandably mixed response.
To some, Jones remains a huge prospect who can be one of Liverpool's latest formidable homegrown talent, possessing natural ability and long-term potential.
To others, though, the midfielder has become an increasingly ineffective and injury-prone figure who receives preferential treatment because of his local roots.
The truth, as is so often the case in football, is that there is a middle ground.
There is no question that Jones' progress over the past couple of years has been slow, with hit-and-miss performances coming his way and a string of injuries further limiting his playing time.
Since the beginning of last season, he has scored just one goal – a deflected strike away to Brentford in the Premier League – and registered a fairly unspectacular three assists.
For a player who is known more for his attacking flair than his defensive solidity, that is a disappointing return, even if Klopp may have turned him into a more disciplined midfielder than at youth level.
Jones is yet to make more than 13 league starts in a season, highlighting his squad status, and he still feels like a step down from the best at Klopp's disposal.
A penchant for holding onto the ball for too long is a frustrating trait that needs to be eradicated – too often, play feels like it slows down when he has possession – and more all-round attacking substance is required, like the younger Harvey Elliott is producing.
There is no denying that since that memorable FA Cup winner against Everton back in January 2020, Jones has been underwhelming, but there are still clear positives to this new deal.
Firstly, the boyhood Liverpool fan is still only 21, and in a world where footballers are written off too soon, it would be foolish and unfair to do the same with him.
Injuries have clearly held him back, much like Naby Keita, but if he can find full fitness and rhythm, he can mature into a good option for Klopp – one who is also capable of playing in a left-sided attacking role and acting as a backup work-in-progress option to Luis Diaz.
Not only that, but Jones' new deal puts Liverpool in a far stronger bargaining position if they decide to move him on in the next few seasons.
He only had two-and-a-half years remaining on his previous contract, which means other teams could have eyed up him for a cut-price amount between now and 2025, but this fresh update negates that issue.
In many ways, it is now a win-win situation for Liverpool – they either see Jones reach his potential and become a key squad player for a decade – expecting him to be one of the best players at the club could be asking too much – or sell him for a hefty amount and use the funds to sign an upgrade.
Much of the negativity surrounding Jones' new deal seems to be missing the point, but the Reds are savvy in these situations and they will want to cover all bases.
It doesn't mean he is being rewarded for great form, or that he is definitely the future of Liverpool's midfield – it means they are keeping their options open.
What happens to Jones from here is likely to be up to the player himself, who has reached a crossroads in his career and now needs to kick on.
The ability is there, but is the substance and consistency? We're about to find out.