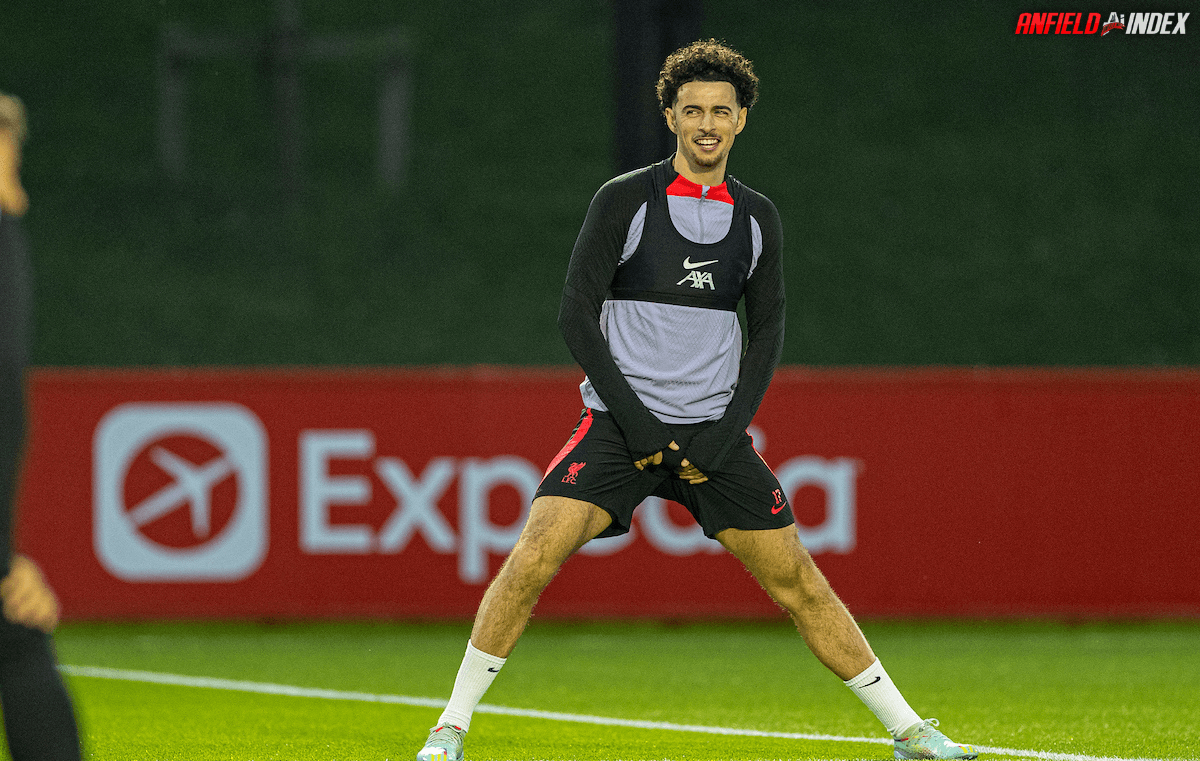 Why Curtis Jones Deserves A New Liverpool Contract
Young Reds midfielder Curtis Jones has become the latest player to commit his long term future to the club. In a season where we will probably be bidding farewell to Naby Keita, Alex Oxlade-Chamberlain and James Milner, Julian Ward and Jurgen Klopp clearly felt this was an asset that needed securing. A new four and a half year deal has been agreed, and the club has chosen to show faith in this talented academy graduate.
Curtis is a player that has often divided opinion amongst the fanbase. With players that are promoted through out youth system, it's usual for that stunning first period to reduce back to normalcy very rapidly. Jones is a player with an exceptional skill set, but despite being nearly 22 years of age, he is yet to establish exactly what player he is to become.
Many fans would probably see Curtis sold and reinvested upon, with his apparent inconsistencies too much to tolerate. I can see the logical view point, but we have to look at the bigger picture when it comes to emerging talents. Within such an elite group, the ability to grant minutes is beyond tough. Certain characteristics within young talents don't mesh with top tier football, and the unfortunate truth is that they are often only called upon when we are in the midst of an injury crisis.
People have critiqued Joe Gomez this season for this exact reason, and not considered the very little football he has played in the last two years. To expect prime form when sporadically called upon is misguided, and for each individual case, the whole story must always take precedence. I believe our homegrown product (Jones) to be an exciting footballer, and I believe the contract is a sign of our willingness to show patience, and deliver the required training in order to reap the full rewards.
The Liverpool number 17 made his senior debut back in 2018, making 81 appearances since in total across all competitions. That period has seen the Merseyside born youngster score 8 goals, with the most notable coming against Everton in the FA Cup of 2018. That brilliant curling shot into the top corner should have been the start of Curtis' first team progression, yet a series of unfortunate injuries have stalled that hope.
This year has been an up and down campaign Liverpool, with Curtis unable to establish himself within an inconsistent group. He has played both central midfield and left wing across seven appearances this term, and seems only to appear when needs must. The next month or so will see him train with Jurgen Klopp, and hopefully establish what his role will become, and that time away in Dubai could be exactly what all parties need.
I get the sense this deal is something that covers all bases. Curtis is an ultra talented player that could explode if he were allowed to leave permanently. His skill set and maverick nature would complement many Premier League clubs, and we have seen the positive effect Morgan Gibbs-White has had since his summer move from Wolves to Nottingham Forest. For me, Curtis sits within that similar bracket, and should be a reminder of what could be found within.
Jones' instinct and technical ability in the final third is unquestioned, but unfortunately for him, the forward line is stocked with elite talent right now. We have seen genuine moments that suggests a role as a forward or wide-man could suit his style of play, and perhaps a loan would allow that player to emerge. This is where safeguarding his long term future can benefit both player and club alike.
Recruitment in the midfield has to be undertaken over the next two windows, and you could absolutely see a loan move (for Jones) to a progressive club ensure. Crystal Palace would be the ideal club for next season, and we saw the impact such a stint had on Conor Gallagher. The Chelsea man has earned a call up to England's World Cup travelling party, and it could be argued that his own situation prior to his own loan mirrors where Curtis is right now.
We could absolutely sell our young starlet, and there would be no shortage of takers. With the market beginning to boom, Julian Ward could probably demand upwards of £20m. Our Sporting Director could of course insert a buy back clause, yet there seems something untapped within the versatile player that needs more time. One could conceivably predict his value to increase with a smart season long loan, and that kind of deal would allow more options down the road.
The new contract takes Jones until the summer of 2027, and gives the management team some time to cover the positions of need this season, before planning what is best for his next development step. Whether he stays and is integrated properly, or is loaned to increase his experience and value, is the question. Either way, I'm glad this prospect is remaining under the Anfield umbrella, and I'm keen to see how the next few seasons unfold.