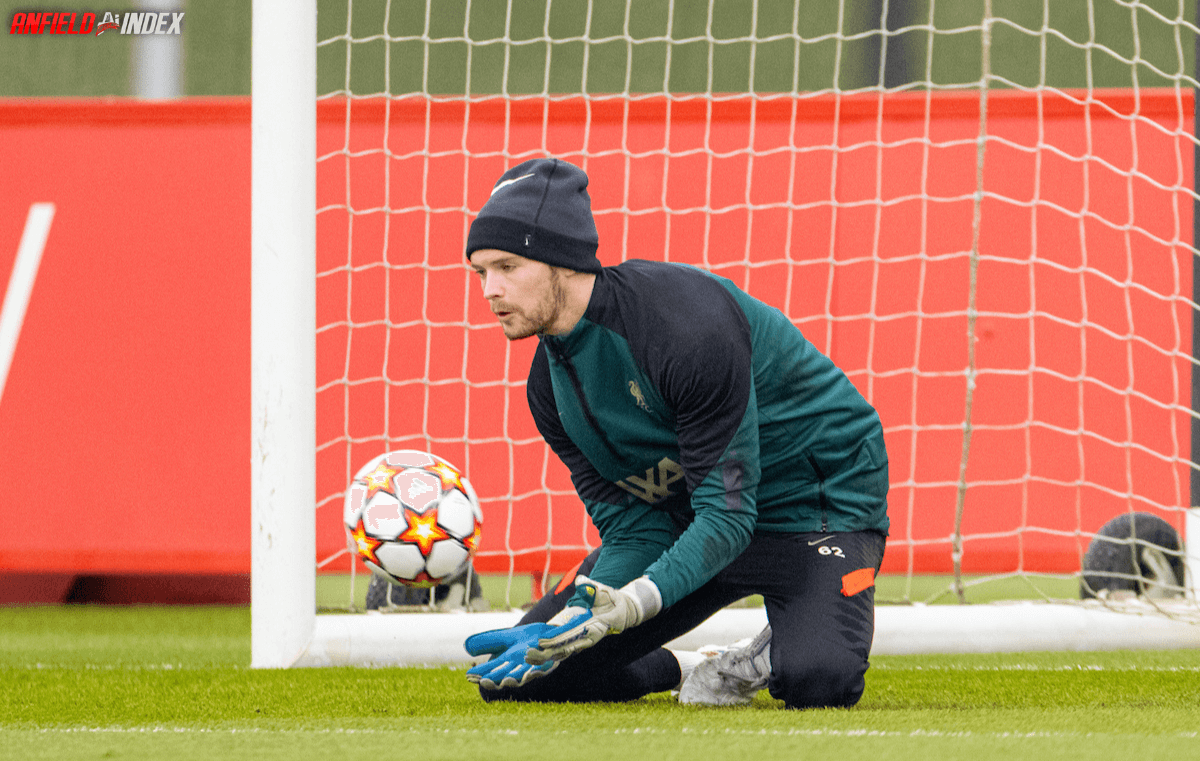 Should I Stay or Should I Go? Decisions for Liverpool's Best Back-Ups
January and Liverpool's short-term needs will consume most Reds for the next few months, before a return post World Cup. Nothing will be completely solved in one transfer window, but the summer may also bring certain challenges that many hadn't expected. For all the midfield talk that dominates articles, pods and all other fan chat, there's a niggling longer-term concern around certain squad players. Jurgen Klopp has real strength in depth for certain positions. That could well come under threat though dependent on the thoughts of those players.
Caoimhin Kelleher has proven himself to be a more than able deputy when called into the first team to replace Allison. Most notably, the Irish stopper now holds a status in Liverpool's all time records due to his penalty heroics for the fourth time in the Carabao cup win over Derby. The Cork native is as adept with his feet as his hands due to a background as an outfield player and fellow Irishman Shay Given has been direct with his advice. " It's a tricky one for Caoimhin. But whether he should stick or twist, for me I'd have to twist. He's not 18 or 19, don't get me wrong he has loads of time ahead of him, but I'm sure he wants to be playing."
Whilst there's zero chance of anyone at Anfield allowing the 23 year-old to depart anytime soon, the player himself may well have different aspirations. Having seen his international colleague Gavin Bazunu move to Southampton for first team football and appear to nudge ahead in the race to become his country's number one, Kelleher has plenty of food for thought. Jurgen Klopp will be more than aware of this and tried to deflect when quizzed recently In his pressers. " We never hold him back or say, 'Caoimhin, you can't play.' He's exceptional, absolutely exceptional." Those words may well be put to the test come the summer.

Another who may well be considering his long-term future is cult-hero Kostas Tsimikas. The Greek left-back is hugely popular with both fans and team-mates alike, due to his FA Cup final heroics and proving a more than capable deputy for Andy Robertson. After a rocky start to the season by the Scottish captain who wasn't the only one, there was a groundswell of opinion that the 26 year-old should be pressed into the starting line-up on a regular basis. However, with Robertson currently back to his marauding best, it looks like it's back to bench duty.
Tsimikas hasn't let anyone down and an impressive return of five assists from 796 minutes is not to be sniffed at. Our number 21 started four out of Liverpool's six Champions League Group stage games and won on each occasion. Having had that taste of top-level football and feeling that his path to regular starts may also be blocked, the Thessaloniki native may feel he has a real decision to make. Similar to Kelleher, he wouldn't be short of offers if he did decide to make the leap. It's easy to picture certain sides making a move based on his delivery alone.
Klopp has aways been clear that he'd never keep an unhappy player and whilst this pair don't fit into that category now as we far as we know, it would be understandable if they wished to move on from Anfield. Both would fetch a handsome price due to their ages and performances, whilst it's worth noting Tsimikas contract does expire in 2025. The best back-ups Liverpool have may well begin to tire of that role. If that is the case, the club's loss would definitely be another teams gain. Don't be too surprised if it's sooner than you think.