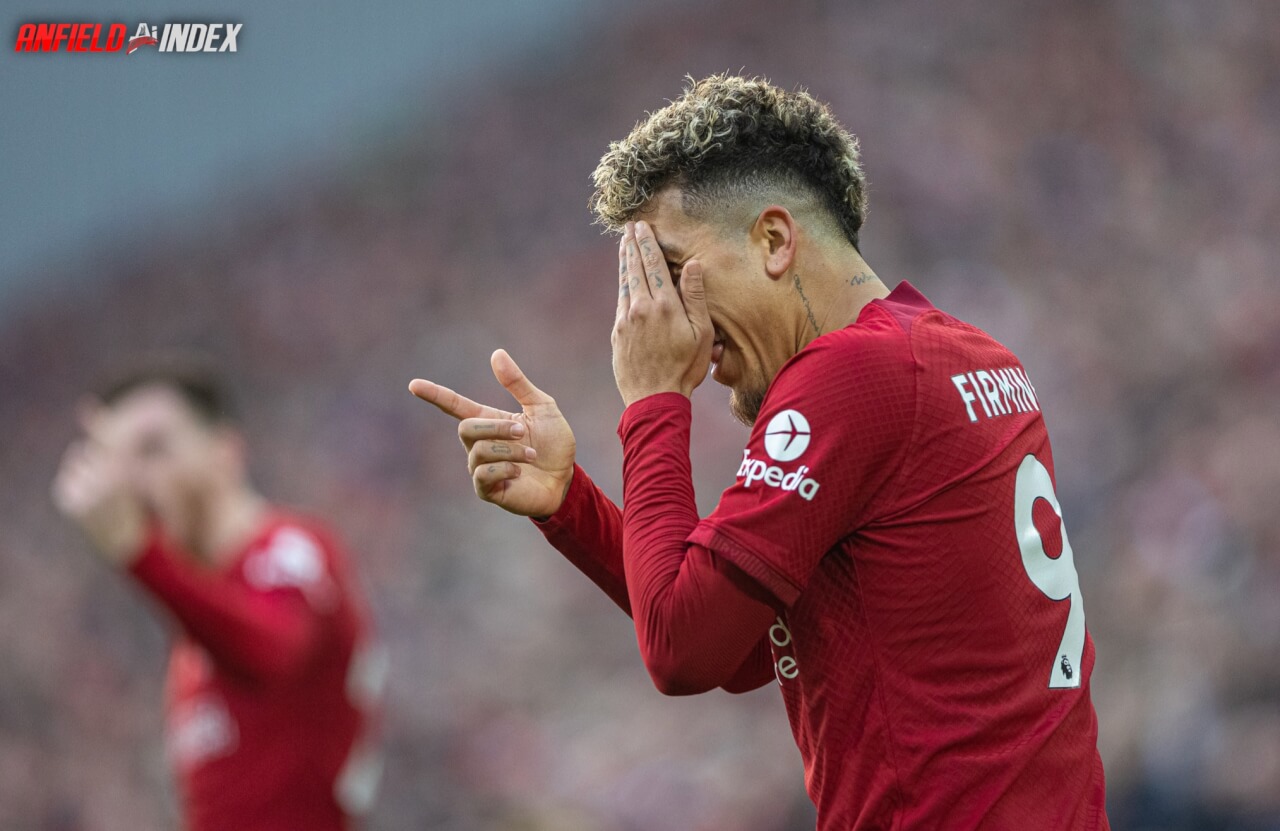 Tony Evans: The Pantspissers Have Been Squealing
The football authorities have developed this unhappy knack of taking something special and ruining it. Generally, it's in pursuit of money. The World Cup is a perfect example.
Switching focus from the domestic season to a tournament and back again in a six-week period doesn't work. In a World Cup summer, the season ends, there's space to readjust before international competition begins and a similar process happens between the final and the new league campaign. There's a sense of completion all round.
Not this time. There's proper unfinished business. The Southampton game, while ending in a positive result, had some of the same worrying signs that have characterised the first half of this strange Premier League programme for Liverpool.
How dumb-arse is it that we've got a close-season in mid-season? The main positive is that weird things have happened so far and they will continue to occur after Christmas. The pantspissers have been squealing about missing out on the top four. Not. Going. To. Happen. But it might be a wild ride.
For now let's extend our best wishes to the seven Liverpool players in Qatar. We can hope Trent Alexander-Arnold frightens scaredy-cat Southgate so badly that the country's most creative defender never even gets to warm up. Jordan Henderson is much more the England manager's sort of player but he's 32, Gareth, his legs have gone. Kalvin Phillips is a much better bet, surely? Minimal playing time for Henderson would suit everyone.
That Ederson fella sounds like a proper Brazilian, doesn't he? He should get their goalie's job. Alisson? What kind of name is that? You can't have an Elvis Costello song in goal. Nah, sit him on that bench. Put his mate Fabinho alongside him. He's been crap this season anyway.
Ibrahima Konate's too raw to play for the reigning world champions. Didier Deschamps must have the sense to recognise that.
The other two are going to play, sadly. Darwin Nunez could do with it, to be honest. His decision-making is getting better with every game and playing for Uruguay should help the process. Is it too much to ask that they don't get out of the group, though?
Virgil van Dijk will see too many minutes of playing time. A good old-fashioned Dutch implosion would be good but it won't happen.
The final message to this magnificent seven is simple. Who cares if you come back with the trophy? Just come back healthy.
*
I'm sure plenty of you have a soft spot for Uruguay. Not only for Nunez, but for Luis Suarez.
A gentle reminder: no one brought Liverpool into disrepute this century more than that racist little shit.
So screw him and everyone who supports him. Translate that into Rioplatian Spanish. It's a term of affection in South America. Honest.
*
Three World Cup winners played for Liverpool at the time they became global champions. Fernando Torres came on in extra time for Spain against Holland in 2010 and Pepe Reina was on the bench.
That summer turned pretty sour for both when they returned to Anfield, as the Gillett and Hicks era went into meltdown. Reina that year signed the new contract that led FSG to want to get rid of him. The new owners were right, no keeper was worth a six-figure weekly wage at the time. Replacing him with Simon Mignolet led to a series of events that would end with Loris Karius rolling the ball out recklessly in Kiev.
In South Africa Torres was already being romanced by Roman Abramovich. In January he was gone, to Chelsea, fed up with false promises and the management of Roy Hodgson. By the time of the striker's exit, Hodgson had been replaced by Kenny Dalglish. "You don't want to play for Liverpool?" the Scot asked. "No," Torres said. "Well don't let the door bruise your arse on the way out," was Dalglish's reply. I'm paraphrasing, of course.
Roger Hunt is the club's true World Cup winner. He was at Anfield for 11 years. His big moment at Wembley came in a red shirt. In 1965 he helped Liverpool win the FA Cup for the first time.
Fourteen months later he had a bit of minor success with England at the same ground. Remarkably, they wore red, too!
You'd think a club of Liverpool's stature would have more World Cup winners, wouldn't you? That's if you could be arsed thinking about it.
*
Curtis Jones has signed a new contract. That's brilliant news. He's Scouse, supports the club and has come through the ranks. Even in the age of super-clubs, this sort of thing should be cheered to the rafters.
Of course, the moaners are out, mostly on social media. There are quite a few people who have decided that, at 21, he's not good enough. Despite him emerging at a time of flux and in a period when the tactics are stalling and the senior players who'd be expected to guide him along have suffered injuries.
For some reason local lads have always had a more difficult time from certain sections of the fanbase. Sammy Lee used to take loads of stick and even Ian Callaghan got abused, especially towards the end of his career.
Jones has a long way to go but he has talent and it's great that he will be given a chance to carve out a future at Anfield. He's living the dream.
Football should be built on dreams. When it isn't it's worthless.
*
Shortly after Naby Keita arrived, someone at the club told me 'he'd seen his arse' about the physicality of the Premier League. Everyone wanted him to succeed but he's not equipped for the job he was bought for. Stop dreaming he's the answer. And let's stop pretending he hasn't been shite.
*
Sale update: Yup, still scared about what might happen. Check in this time next week for another episode of Propaganda v Profit: The Nightmare Scenarios.
*
Talking of Roger Hunt, we bumped into him in the Station Hotel in Crewe in 1984 (it was called the Pot and Bottle then), on the way back from a 2-0 defeat at Stoke on an April day when it seemed like the title was destined to be lost.
He was part of the Pools Panel (go Google it) and with Stan Mortensen and Tony Green, two very well known former players. As soon as we walked in, we burst into a chorus of "Sir Roger Hunt…"
What was his status to us? My mate John demanded that the Knight of the Kop buy him a drink. "So I can tell my grandkids Sir Roger bought me a bevvy." It was, perhaps, the most backhanded tribute ever.
Roger obliged. "Best fans in the world," he told Stan and Tony.
It was an eventful day. On leaving the pub we bumped into the Crewe Alexandra mob who'd just arrived home after beating their arch enemies Wrexham. They were still on the top note and chaos ensured. The chance to prey on Scousers they outnumbered about six-to-one was too exciting for them to miss out on. Thankfully Sir Roger had just left about five minutes before.
We regrouped in the station (a score draw, I reckon) and the police stopped the Everton special coming back from the FA Cup semi-final against Southampton at Highbury and put us on it. The Blues were shocked to suddenly hear, "Liv-er-pool," echo down the carriages.
The adventures you could have back then. And best of all, we got to drink with Sir Roger, who died last year. Rest In Peace. A wonderful man – even to rude and pushy Scallies – and a warrior whenever he put on a red shirt.
*
I've written a novel about the city during the 1980s – and the decades surrounding it. It's called Good Guys Lost and if you want a flavour of those mad, angry times, you can get it here. There's a hefty wedge of football culture in it, plenty of politics, violence and music. See https://www.northodox.co.uk/bookstore and let me know what you think of it?