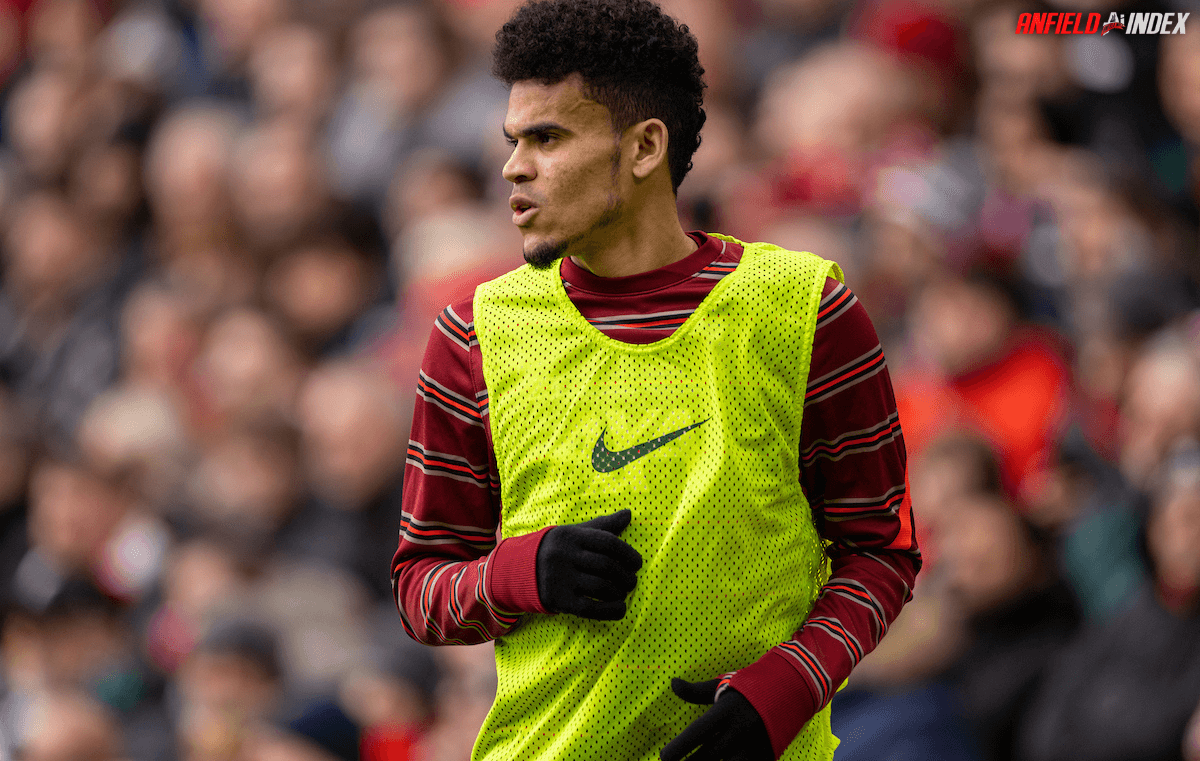 Why The World Cup Break Could Be Beneficial For Liverpool

The 2022 FIFA World Cup has certainly been the subject of much controversy. On December 2nd, 2010, Qatar were selected as the 2022 hosts, despite many allegations and suspicions of bribing and shady payments. At the time, it seemed like a questionable decision, but now it seems like an abysmal one. Qatar's extremely hot climate have caused many problems, even while just building the stadiums. Underpaid, dehydrated, and overworked workers worked tirelessly to build the arenas, working through 100 degree day after 100 degree day. This certainly caused some health issues. Although the Qatar government claims only 37 deaths could be attributed to the stadium working, reliable news sources claim that the actual death toll could be around 7,000.
Now, for the issues with the tournament itself. Due to Qatar's extreme heat, the competition can only be played in the winter, which will be a first. The new tournament dates cause a massive month-long break in the middle of the major European leagues, and cause a dangerously packed schedule for the other months. This schedule has resulted in many serious injuries, with players like Sadio Mane, Reece James, N'Golo Kante, Paul Pogba, Diogo Jota, etc all missing out due to injury. These injuries take away from the level of competition in both the World Cup and the European leagues, which is what the opposite of what the World Cup is supposed to do.
This break causes many teams to lose key players for a month in the middle of the season. Falling out of form, not being able to manage minutes, and injuries are all certain concerns for managers. Sending a player to an international team is scary in the summer, and absolutely terrifying in December. Especially in the Premier League, the toughest stretch of the season will be right when the players return, where they will inevitably be exhausted from giving it all for their country. But, it's not much better for the players who failed to qualify or were left out. They now face a training stretch with a highly depleted squad, no games, and they're expected to be in top fitness and form upon return to competition. That's arguably just as tough of a task as going to the World Cup is.
Of the 836 players selected for the World Cup, a whopping 160 hail from the Premier League, nearly 1/5 of all players. That total is up 52 from 2018, a massive step forward for the Prem. Due to this, the Premier League is expected to be one of the leagues hit hardest by the World Cup break, with quality to be affected the most. That in itself is good for Liverpool, because we haven't started the season great, and there are plenty of points to be dropped, which could make our climb back up a bit easier.
Some sides in the Premier League were hit especially hard. Take Man City for example. They're left with Stefan Ortega, Scott Carson, Sergio Gomez, Riyad Mahrez, and Erling Haaland as their only first-team players. 10 of their 11 usual starters are in Qatar. They can obviously pull up some kids like Cole Palmer and Rico Lewis, but training with 5 true senior players will be very difficult.
Compared to that, Liverpool got relatively lucky. We sent 7 players (Konate, Trent, Hendo, Ali, Darwin, Fab, VVD) compared to City's 16, and only 5-6 of ours would be starting on a usual matchday. City leads the Premier League with 16 players going to Qatar, followed by United with 14, Chelsea with 12, Tottenham with 11, Arsenal with 10, Brighton with 8, and than us and Leicester with 7. That's 8th overall in the league, and 7th in the top 8. Newcastle is the only team ahead of us in the table who sent less players than us. Pretty good.
Keeping such a vast majority of our squad at home is great for Liverpool. A training camp in Dubai that includes friendlies against Lyon and Milan is a great opportunity to get our team together. The friendlies should be fun, as rotations could create an interesting lineup, with young fan favorites playing alongside usual starters. A greater majority of the squad in training results in better training, better fitness, and better preparation for domestic football's return, which starts with a League Cup clash against City.
This could easily be considered a major advantage for the Reds. More complete training than our rivals for a full month could easily be reflected in return performances, which is just what we need. Less players in Qatar means less players potentially injured due to intense games in extreme heat, which is also exactly what we need. Less injuries and more training usually equals better results. Despite the World Cup break disrupting our season and crowding our schedule, it does give us a major competitive advantage against our Premier League rivals.
Another thing to consider is that the break couldn't have been timed any better for Liverpool. Despite Diogo Jota remaining out, the Reds are set to see Luis Diaz, Joel Matip, James Milner, and Naby Keita return from injury, three men that played a massive role in last year's season. They won't have to be rushed back into action, as the camp in Dubai allows us to take our time, see each man completely work his way back to full fitness, and than play a bit in some friendlies. A more complete rehab could be massive for injury prone players such as Matip, Milner, and Keita, because they could finally shake off their issues and make a complete return, with no more recurring problems.
Overall, the World Cup is a terrible idea. It disrupts the Premier League season, causes potential injuries, and encourages downright illegal activity from the Qatar government. However, the break will take its toll on City and United, while Liverpool look set to escape somewhat scratch-free. The break is also well-timed, as absences from injury might not be as much of an issue for Liverpool when we return. So, do I support the World Cup in Qatar? No, and no one should, but Liverpool fans shouldn't be complaining.