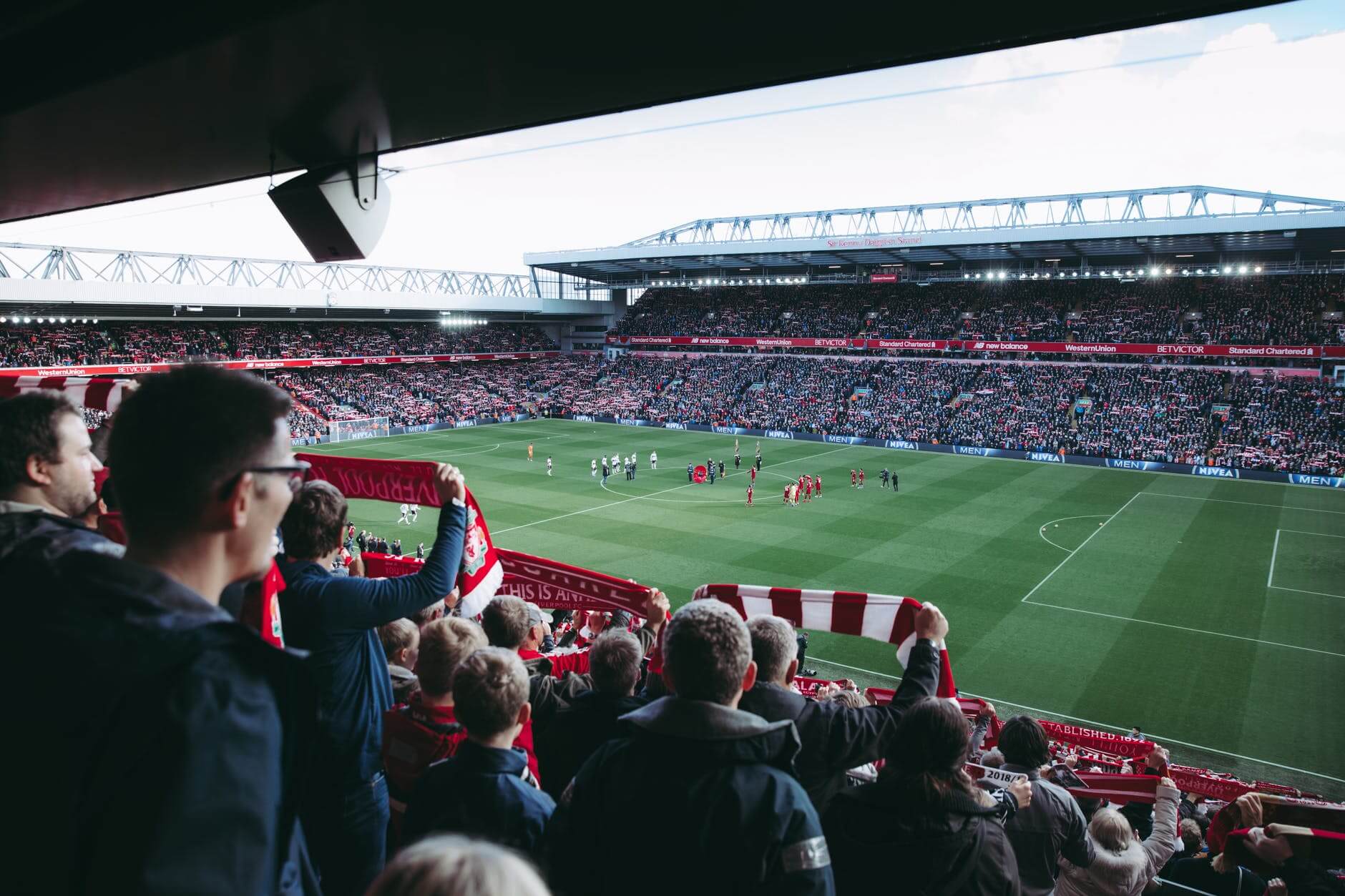 Liverpool Fan Clubs in North America

Soccer is becoming more and more popular every year in the United States. The USMNT's matches at the World Cup in Qatar as well as the CONCACAF Gold Cup's crown have certainly additionally boosted the sport's popularity in North America. We should also mention the likes of David Beckham and Zlatan Ibrahimovic as two high-profile stars who offered a lot to the American strongest soccer league by sharing their presence even in the latter stages of their careers.
'More and more Americans are thus following soccer on a weekly (some even on a daily) basis.' Told us Mark Vighan, Soccer betting expert at leading US betting picks site BettingPicks4You.com.
English Premier League, being the strongest soccer league on the planet, is the most popular amongst US soccer aficionados. Manchester United, Liverpool, Arsenal, Chelsea, Tottenham, and Manchester City are the league's most popular and strongest teams. We've witnessed the rise of the likes of Manchester City and Liverpool and their exciting title battles over the last several years.
How Liverpool got so many fans in the United States in recent years?
Liverpool have experienced a golden era under Jurgen Klopp. The German manager has transformed the team into a genuine title contestant in all competitions thanks to a brilliant job in successive transfer windows. He created a team with the likes of Virgil van Dijk, Mohamed Salah, and Sadio Mane as the main stars. They have led Liverpool to some glorious moments in both Premier League and UEFA Champions League in the last several years.
One thing leads to another as the global expansion of soccer was paired with Liverpool's sudden rise featuring the new aforementioned stars of the game. Liverpool now have an amazing fan base across the United States. The number is only expected to grow in the years to come.
Where can I find Liverpool fan clubs in North America?
Liverpool are now officially the most popular English team among the Americans. As such, it has fan bases all over the country. If you are in the United States but don't know where you can gather around with your fellow Reds supporters, stay tuned and enjoy the following list of places. The US Liverpool fan clubs are as follows, in alphabetical order:
Albuquerque – The Craftroom
Atlanta – Fado's Irish Pub
Austin Texas – BD Riley's
Baltimore – Smaltimore
Barbados – Wendy's Sports Bar
Bermuda – Docksider Pub & Restaurant
Birmingham, Alabama – Johnny Brusco's
Boston, Cambridge – Phoenix Landing
Calgary – The Cat 'n Fiddle
Carlsbad – Senor Grubbys
Charlottesville – Random Row Brewing Co.
Chattanooga – Party Fowl
Chicago – AJ Hudson's Public House
Cincinnati – Rhinehaus
Cleveland – Iggy's Bar
Colorado Springs – The Great British Food Company
Columbus – McClellan's Pub
Costa Rica – OLSC Costa Rica
Dallas – Londoner Pub
Delaware – Catherine Rooney's
Des Moines, Iowa – The Royal Mile
Denver – The Abbey Tavern
Detroit – Thomas Magee's Sporting House Whiskey Bar
Durham Region – Courtyard Pub
Edmonton – The Cabin Pub
Fort Lauderdale – Kelly Brothers Irish Pub
Halifax – Durty Nelly's Irish Pub
Hampton Roads – 80/20 Burger Bar
Houston – Hugh's O'Connors
Indianapolis – Union Jack Pub
Kansas City – Chicken N Pickle
Kentucky – Molly Malone's Irish Pub
Knoxville – Alliance Brewing
Long Beach – Gallagher's Pub
Los Angeles – Joxer Daly's
Madison – Danny's Pub
Miami – Present in most cities of Miami & Miami Beach
Milwaukee – Three Lion's Pub
Minneapolis – Brits Pub
Murfreesboro – Party Fowl Murfeesboro
Nashville – Donelson
New England – Sutton
New Haven – Trinity Bar and Restaurant
New Jersey Shore – PJ Sweeney's
New York – 11th St Bar
Oklahoma – Skinny Slims & White Lion Pub
Omaha – NE
Orange County – Rock and Brews
Orlando – Harp & Celt
Pasadena – Lucky Baldwins Pub
Philadelphia – The Victoria Freehouse and Urban Saloon
Phoenix – Crown Public House
Portland – A. Bar
Puerto Rico – Café 413
Raleigh – London Bridge Pub
Richmond Virginia – Penny Lane Club
Sacramento – FieldHouse American Sports Pub
Saint Louis – Amsterdam Tavern
San Antonio – The Winchester
San Diego – Henry's Pub
San Francisco – Kezar Pub
San Francisco Bay – Chief Sullivan's
Seattle – St Andrew's Bar & Grill
South Carolina – OLSC South Carolina
Tampa Bay – Molly Malone's Irish Pub
The Palm Beaches – The Irish Brigade
Toronto – Elephant & Castle
Vancouver – The Butcher & Bullock Pub
Washington – Queen Vic British Pub
So, if you have just started watching soccer and if you are not sure which team to cheer for, just visit one of the mentioned pubs in your area and we're sure you'll have a great time learning more about Liverpool and watching their games live with fellow supporters from your local community.
If you want to check the latest betting picks, visit www.bettingtips4you.com.