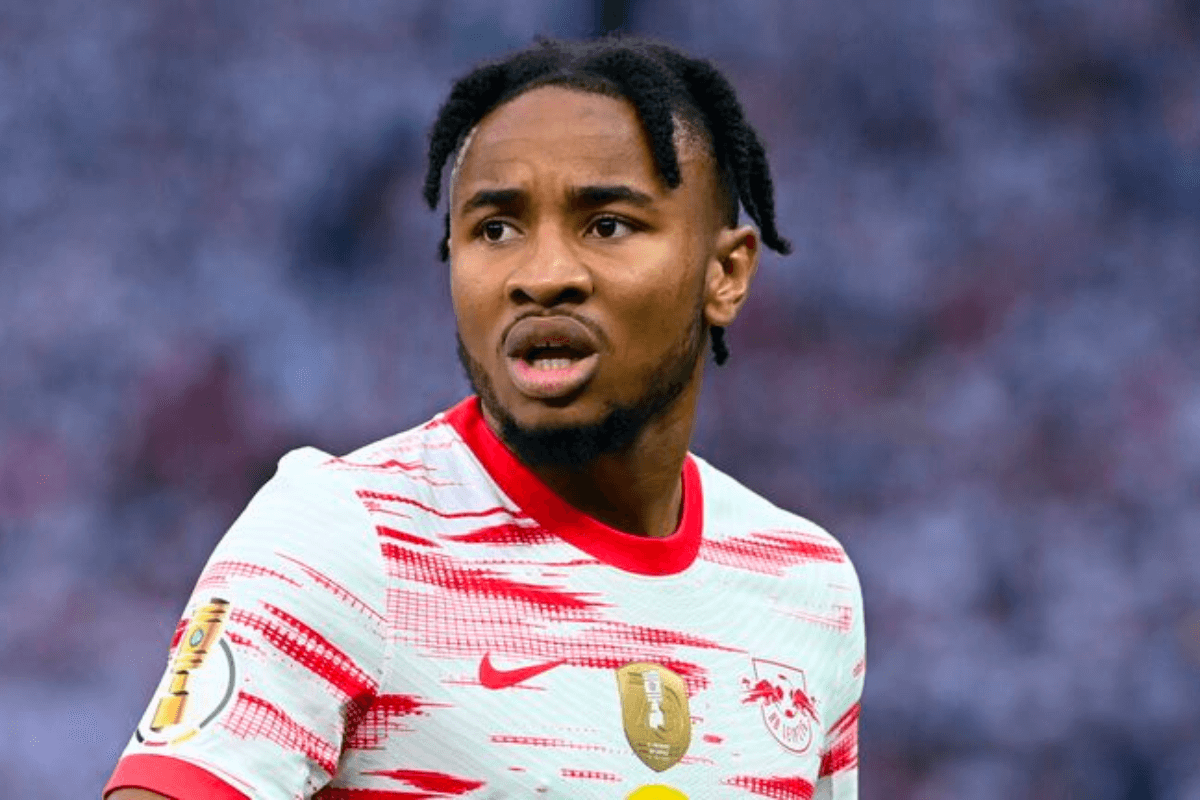 Christopher Nkunku - Time To Take Hijack Chelsea's Attempts to Sign Him
Naby Keïta, Ibrahima Konaté and Takumi Minamino are all players that have been recruited from the RB group, either from Salzburg or Leipzig. We have also seen multiple stories linking us with various other players, and if not for COVID, we probably would have signed Timo Werner ahead of his move to Chelsea. The likes of Konrad Laimer and Noah Okafor are the latest names to do the pre January rounds, but it is another player that I believe could add more than any other target.
Christopher Nkunku is a player that is apparently destined to land at Stamford Bridge next summer, with a release cause of around £60m inserted into his last RBL contract. All indications point to Chelsea being close to the finish line, but until a deal is officially done, nothing can be guaranteed. We have seen varying deals fall through over the years, and where Diego Costa was supposedly headed for Anfield, it was eventually Chelsea that secured that deal. Even last summer we saw Tottenham in the final stages of the Luis Diaz transfer, only for our Sporting Director to land his signature.
The 25 year old Leipzig forward has been in the news this week, with an untimely injury forcing him to pull out of the French World Cup squad. That injury is likely to keep the talented former PSG man out for a few months, and perhaps create a moment where he can fully reflect upon his next move. Chelsea are a club in transition, and within the midst of some horrible form. Their own run of losses has seen them drop to 8th in the Premier League, and this fact may become an issue to the Bundesliga attacker.

With 9 caps and no goals for France, his international run has thus far been pretty underwhelming. Despite being part of a competitive German outfit, it is still seen as a stepping stone club for many of its players. Just this last year we have seen Ibrahima Konate leave for Anfield, as well as both Dayot Upamecano and former manager, Julian Nagelsmann, head to Bayern Munich. It would appear that the next step is always forthcoming to those that prosper under the RB banner, and now the versatile Nkunku is looking at bigger things.
His last season was really an emphatic period which has seen so much attention for his signature. After signing for Leipzig prior to the 2019/20 season, his stats for all competitions were as follows.
2019/20
44 games / 5 goals / 16 assists
2020/21
40 games / 7 goals / 11 assists
2021/22
52 games / 35 goals / 20 assists
2022/23
23 games / 17 goals / 4 assists
His evolution at the Red Bull Arena has been superb, and there are clear signs of both his ability to create, and this new goal scoring threat. His skill set could be intertwined within Liverpool's system effortlessly, and it would be a marvellous sight to see him, Salah & Diaz moving fluidly behind Darwin.
With Liverpool having already signed Luis Diaz & Darwin Nunez this calendar year, it may be over ambitious to consider the number 18 as a viable target. But with how the Reds' formation has shifted this season, it could be that that there is a hybrid role opening up at the 10 and RM positions. Where a double pivot has been commonly used, we still require situations where the attacking central or right sided midfielder drop in to add solidity. This attacking system would need a vibrant and quality addition, and we have seen the likes of Jude Bellingham & Mason Mount toured as suitors for that role. With Christopher Nkunku, we would be signing a player that could occupy all the attacking spots, and take the role which Harvey Elliott has been occupying to an entirely different level.
We have to be courageous, aggressive, and far more decisive in the transfer market. The fanbase is well aware of all the rumours regarding the ownership, and a positive buyer could conceivably back such a direct move in the market. We have certain areas in midfield that require attention, and though we still require more defensive minded central men, we are clearly working with that right hand side of the pitch. For me, Nkunku would answer many of the questions posed, and if there is any worry over that Chelsea move, we shouldn't hesitate to make a move and hijack the bridge.