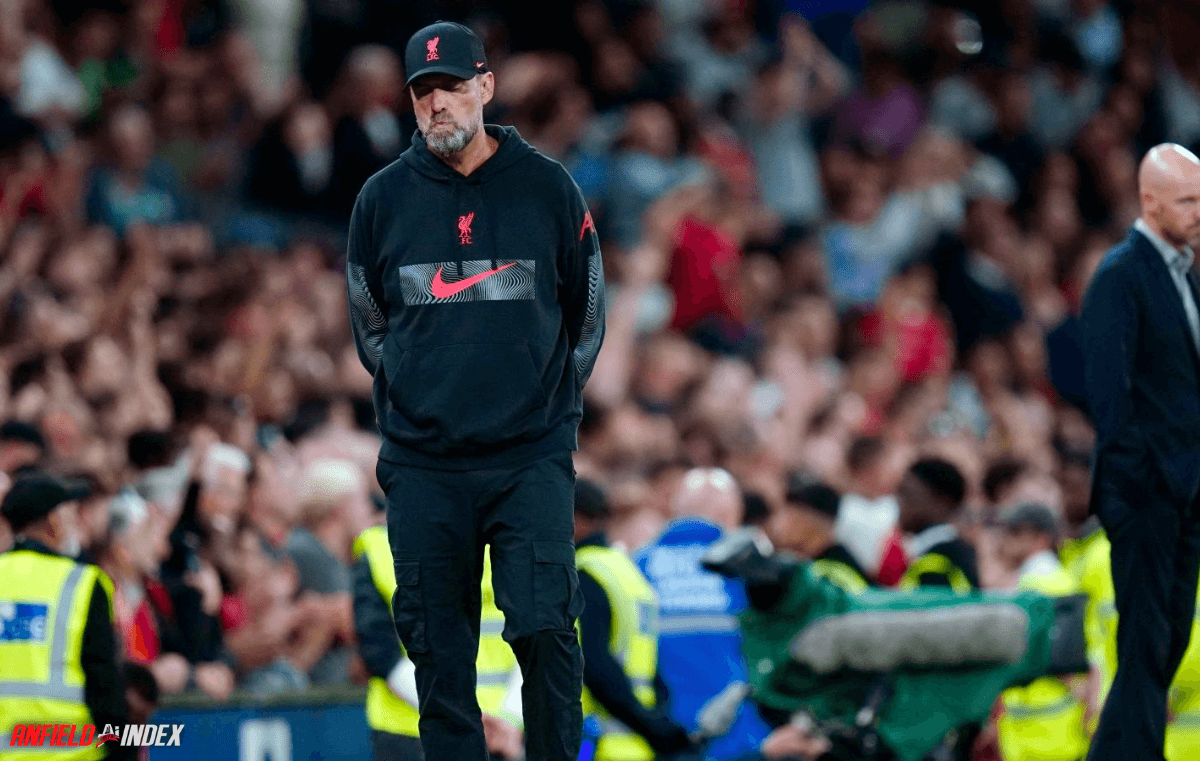 What If Klopp Were To Leave After The Liverpool Buyout…
When FSG announced the club was for sale, there was a moment of surprise, a period of browsing social media, a few group message checks, and finally the wonderment of what we could become. We have been fantastically successful under our current owners, and despite the on-going grumblings of discontent, we couldn't have won our impressive haul of silverware if not for their own buyout in 2010.
The details of prospective owners seemed to reach its peak about a week ago, and has receded back into a mild quiet. Whatever is occurring behind the scenes has to run its course, and we have to be that which we sorely detest, and that is patient. We can all be hopeful of a new era of spending, one which could propel us back up the Premier League table, but we also have to be wary of any potential fallout that ensues. If we were to be sold to a group or person which did not align with the ideals of our manager, Jurgen Klopp, one could see the big German walk away, and that would be a bitter pill to swallow.
If that scenario were to materialise, there would have to be a huge decision made as to who could take the one time Champions Leagues winners' place. In terms of long term solutions, it would have to be a proven winner, and one that could manage the expectations of such an illustrious club. For me, it would be a man that has already walked in the footsteps of our beloved head coach, and one which is currently waiting in the wings for his next position.

I wrote after Chelsea won the Champions League in 2021 how Thomas Tuchel would be a very good choice as the inevitable Klopp successor. Despite the shenanigans that eventually engulfed his tenures at both Stamford Bridge & PSG, his stock is still high, and his next post will be an elite one. Though his style of football (whilst in West London) was not to everyone's liking, there were so many issues that have to be considered before condemning his work there.
When he walked into the Roman Abramovich run club, it was a club in mild transition. The squad had been built around the wants of a former manager, Antonio Conte, and much of his format had been added to by the inexperienced Frank Lampard. Under Conte the Blues had become a brilliantly drilled and a formidable 3-4-3 team, who went on to win their last Premier League crown. That squad had been designed and engineered to play this system, and once Tuchel replaced Lampard, he had little choice but to continue with what was present. This is what we are currently seeing with a struggling Graham Potter, who will probably be given the time to correct the various issues within.
When Tuchel replaced the hapless former Derby boss, Frank Lampard, that first season became about building stability, and in the end that stable environment saw them able to overcome an overthinking Manchester City, and emerge as Champions League winners. The immediate aftermath should have been when Tuchel was given what he needed in order to elevate his side further, instead he had Romelu Lukaku and Saúl Ñíguez forced upon him. What he really needed was system players that could help him evolve the side, but evidently that was never forthcoming.
The former Borussia Dortmund coach was keen to recruit Jules Kounde that summer, which would have allowed him to become that brilliant 4-3-3 team he had in the Bundesliga. That side he had at the Westfalenstadion was a team that evolved after the Jurgen Klopp tenure, and became an ultra dynamic and aggressive footballing side. He was given what was required to enhance that which his predecessor had left behind, and created a genuine threat to the Bundesliga juggernaut, Bayern Munich.
What materialised at PSG is wholly insignificant, as no manager could ever survive the toxic and sportswashing environment that resides in the French capital. Chelsea are a similar vehicle, yet more seasoned and controlled in their overall approach. Despite a glorious timeline of continual silverware, Roman still had moments which utterly undermined the needs of the manager. Last season Chelsea chose to buy an Inter target man that in no way suited a lone striker's role, and one which had clearly become world class as part of an Inter front two. To attempt to shoehorn him into Tuchel's thinking became an expensive mistake, and one which probably ended up costing the manager his job.
As soon as the former Everton man landed at his former club, Chelsea, you could tell there was a disconnect between him and Tuchel, and that it was a move more than likely pushed by its owner. The 19 time capped Spanish international, Saúl Ñíguez, barely kicked a ball during his loan spell from Atletico Madrid, and Chelsea wasted a golden opportunity to recruit what could have greatly strengthened an ascending group.
The war in Ukraine has created an incredible amount of hurt for thousands of innocent people, and the sanctions imposed on various people saw Chelsea hugely effected before their forced sale. During that period of uncertainty, Thomas Tuchel appeared to be the leader that was needed within a footballing crisis, and was able to keep the club competitive. That unpredictable and unprecedented time could have seen an historic football club be torn apart, but it was their head coach rallying to maintain what he was attempting to build.
In the aftermath of the sale to Todd Boehly and his consortium, there was melee of scatter gun transfer activity. With no Sporting Director & no real vision relating to what was needed, the new owner just seemed compelled to throw money at anyone who was available. More unevenness became apparent in the squad, and in turn results began to sour. What was called for was a structure to be put in place for the manager in order to grow his own vision for the team. What he received was a mixture of varying ideas, and eventually the sack.
I sincerely hope that our own brilliant German is the man to take this club forward, and build a new Liverpool with the backing of supportive owners. I would imagine the structure we have will remain, and this only complements the state of the art training ground and remodelled Anfield. But in a circumstance where the former Mainz manager feels he needs to move on, I believe another former Mainz head coach would be an ideal replacement. The 49 year old Thomas Tuchel is a brilliant tactician that has been failed by his two former clubs. I wouldn't hesitate to give him the Liverpool hot seat if an appointment was required, and I believe the squad would be perfectly balanced for him to add those few pieces in order to make it his own.
As the sale process rumbles on, we cannot confidently predict any outcome as of yet. What we need is to stand fast and support the players and coaching staff. If the unthinkable were to happen (and Klopp were to walk away), I would be contacting Thomas Tuchel very quickly for his services. This is a man with a Premier League point to prove and a track record of excelling after Jurgen Klopp, and I believe he could repeat that trick if he was ever called to Anfield. Chelsea chose to part with man that could have taken them to glory and I believe wherever he lands next, some day that decision to sack him will come back to haunt them.
And I wouldn't bet against that day being with him sat on the Liverpool bench.