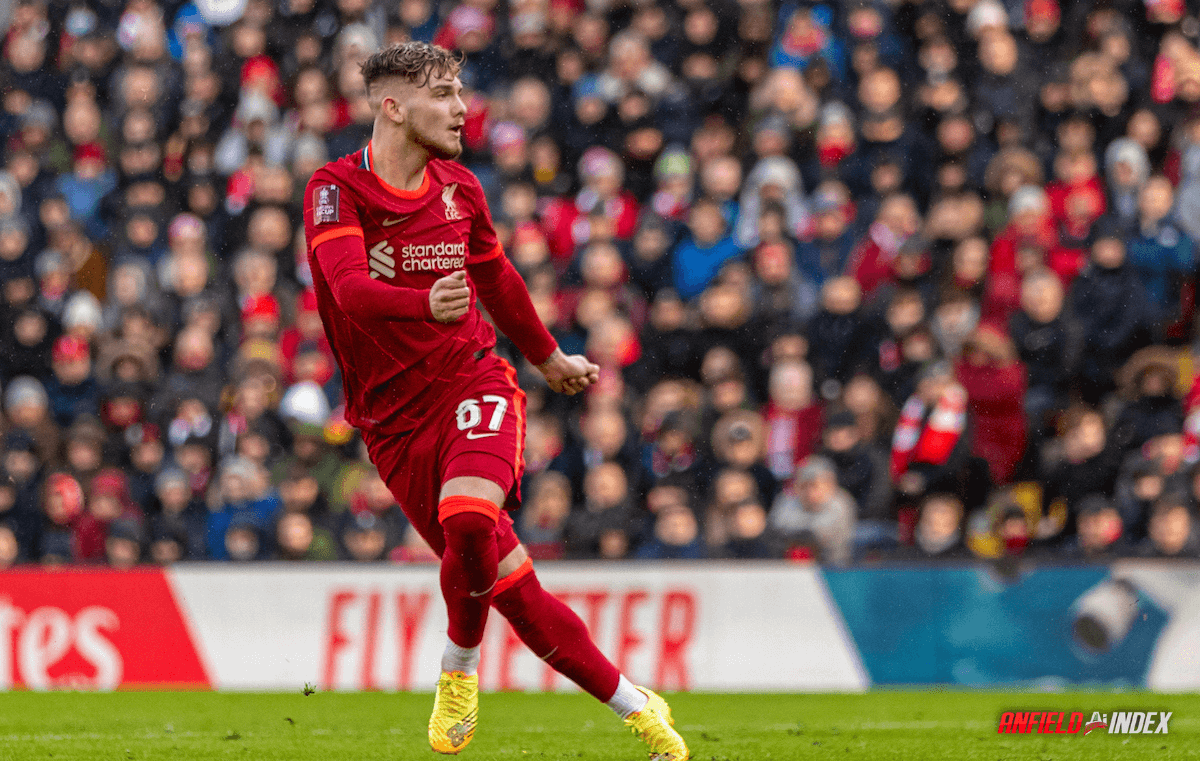 Liverpool Players Who Could Break Into The Euro 2024 England Squad

With England having successfully dispatched Iran 6-2 in their opening game, it gave the nation a spirited start to an otherwise strange World Cup tournament. The winter break seems bizarre, the one love arm band debate is on going, but in between we saw the three lions turn out a pretty ruthless and efficient display.
With a few grumblings over the initial squad selection by Garth Southgate, that subject can now be shelved, and allow for the group stage matches to unfold. With Liverpool represented by just Trent Alexander Arnold and the Reds' skipper, Jordan Henderson (in the England squad), it's curious to consider which Liverpool players could force their way into the reckoning before the next European Championships.
Joe Gomez
Joe Gomez is a player with all the capabilities of becoming a starting piece for his country. With only 11 caps to his name, it is only the various injuries which have stopped him becoming a regular. Whether it be at Anfield or somewhere else, if the former Charlton man can put two solid campaigns together, he will surely be representing his country at the next tournament. He'll be 28 years old and in the prime of his career at that point, and I sincerely hope he's had the kind of good luck that sees him at Euro 2024.
Alex Oxlade-Chamberlain
Amazingly he'll still be a month or so shy of his 32nd birthday by the summer of 2024, and if a good move and a lot of injury prevention can be attained, he could be a veteran that is able to offer experience within a newish squad. There is still a good player within, and despite not being that elite and explosive element we saw for a short spell, he could well be a good squad member for England in two years. Much will depend on his ability to stay fit and whatever club he lands at next season.
Curtis Jones
To consider the more attacking midfielders in the Liverpool squad, we really should be looking at Curtis Jones as a viable candidate for 2024 traveling party. I believe any midfield regeneration at Anfield this summer will see the gifted Scouser sent out on loan. Games are what is required for the man who has 12 caps and 3 goals at under 21 level. That tally should grow still, but by the time the next international competition comes around, Jones will be 24 years old, and hopefully an important piece in the Liverpool group. If he is to reach the potential within, it should see him take his place in the next generation of England players, so I would expect him to be a part of that 2024 squad.
Fábio Carvalho
Despite amassing 4 caps for the Portugal under 21's, it appears he is now weighing up his options about who he will represent at senior level. The former Fulham attacking midfielder was a constant figure through the England under 16s, 17s, and 18's. When the call came to represent Portugal at the next age level, it's clear that the prestige overtook his actual desire to be a three lion, but that seems to have reverted back. Fábio would be 22 years old by the summer of 2024, and though it's still unclear which of the two countries he will opt for, he would still only have an outside chance of selection. Much like Curtis, Carvalho is in need of some prolonged game time to aid his progression. Hopefully the correct moves are made this summer that enable him to take on that much needed loan.
Harvey Elliott
The most impressive of all our youngsters thus far. His enthusiasm appears infectious, and in a couple of years he really could be the real deal. Jurgen Klopp is still finalising the intricacies of the 19 year old's game, but once there is a consistent Liverpool team around him, he really could explode. I would amazed if this young man wasn't called up shortly after this very World Cup, and I fully expect him to be a vibrant member of the England squad for many years to come. In 2024, Raheem Sterling, Calum Wilson and Harry Kane will all be in their 30's, and I would be surprised if more than two of those are still around at that point. The former Blackburn loanee could be part of a new look team in a couple of years, and if his current progress is anything to go by, it could be a long and fruitful international career.
Hopefully the next few windows will see Liverpool add some homegrown talent to their current squad, especially with certain players set to leave in the summer. The quota will have to be maintained, and given that fact, I believe this is one indication as to why we are so interested in certain England players.