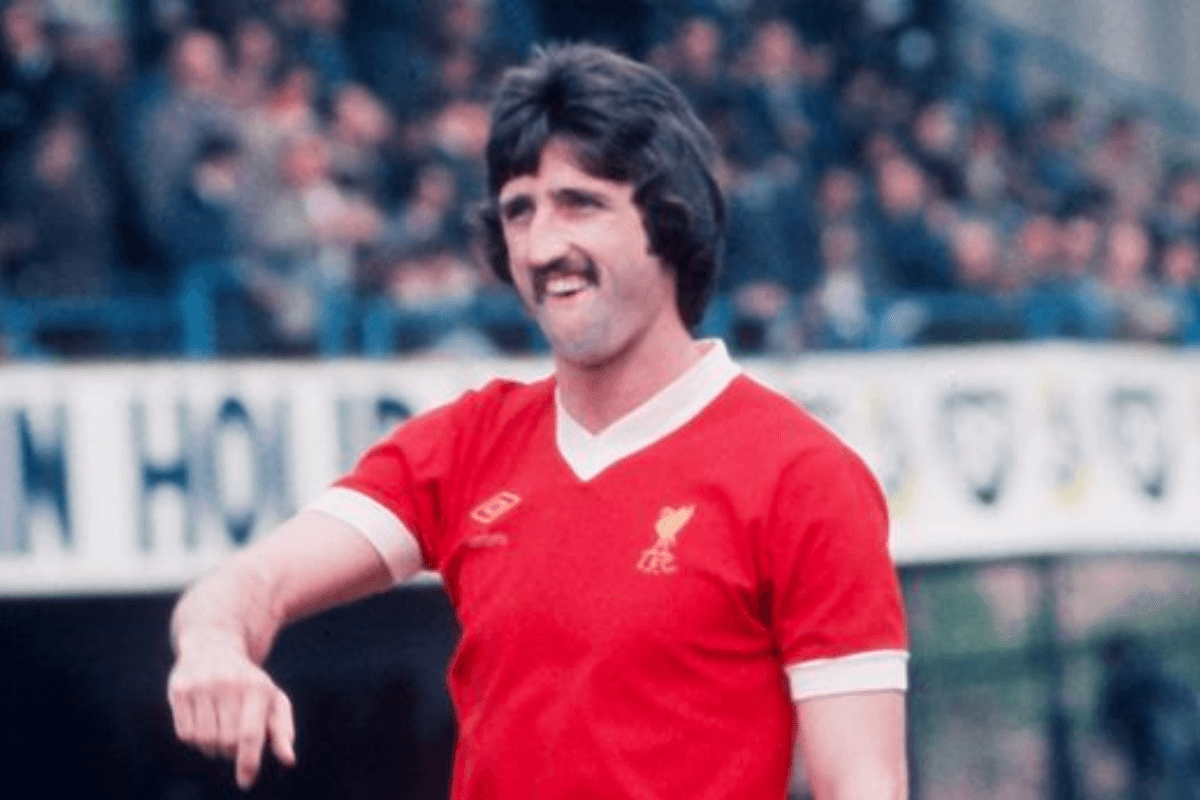 David Johnson "The Assassin" - An Underrated Liverpool Legend
David Johnson always suffered by comparison with the man who replaced him. Over the years dozens of conversations about the great 1978-79 team have included the line, "Imagine if Rushie would have been a couple of years older."
Johnson's contribution to the club has too often been overlooked. He was an international-class performer and that he was overshadowed says a lot about the greatness of the team at the time.
But it's not his ability that me and my mates remember most. After returning home from Wembley and the 1982 League Cup final, we headed for Hardman Street. We walked into Chaucer's and there was 'Doc' standing at the end of the bar.
Chaucer's was famous at the time for employing attractive barmaids. Two of them were very distracted from their work by the presence of a Liverpool player.
Johnson had done his bit in the 3-1 victory over Tottenham that day. He came on as substitute with just under a quarter of an hour to go and put in a shift during extra time. What caught our eye, though, was a challenge on Ray Clemence, who had surprisingly left Anfield for White Hart Lane the previous summer. The striker slid in late on the goalkeeper and absolutely twatted his former team-mate.
One of the boys spoke to Johnson as we waited to get served. "You've got a new nickname," he said. "We're calling you 'The Assassin' from now on."
He looked confused. "Why?" he asked.
"Because of the way you did Clemence."
Jonno was delighted. "You noticed!" He waved off our attempts to pay, got the round in and started talking about the game with us.
One of the girls was a bit put out. She was tugging at his sleeve and said something like, "You haven't finished telling us that story."
He put up his hand. "Business before pleasure, luv," he said as his night spun off in a different direction.
Sometimes you miss the 1980s. We'll definitely miss David Johnson.
*
These are momentous, dangerous times. The news that Julian Ward will step down as Sporting Director at the end of the campaign after just one season in the role is concerning. The club is up for sale and that has had a destabilising effect on everyone.
Ward works closely with Jurgen Klopp and Mike Gordon. With Gordon concentrating on the sale, the tight unit has fractured.
There is plenty of apprehension about what comes next, especially because Manchester United are now publicly on the trading block. Two huge clubs, very few potential new owners. Suddenly it's a buyers' market.
Liverpool and United are going head-to-head again. But John W Henry and Joel Glazer were on the same side not so long ago when they were the architects of Project Big Picture. The initiative was aimed at restructuring the finances of English football with a view to safeguarding the pyramid.
Their blueprint had plenty of flaws and cynics will snigger at the thought of Americans trying to reinvent the game but two years ago Henry and Glazer were engaged enough with the sport to try and put together a new framework. Now they've decided it's not worth the effort, that it's impossible to compete with the state-owned clubs and that it's time to cash in and leave the problem to someone else.
You can bet your life that the next owners of Liverpool and United will not be mulling over plans to share revenue and protect the football ecosystem. Henry was adamant that he'd be happy if the club made less money. What he wanted was proper restrictions on spending by the likes of Manchester City.
Project Big Picture should have been a starting point for a serious conversation about how we want football to evolve. The only thing that was clear is that things could not stay the same. Yet there has been barely any discussion how the game can go forward and two of the clubs that were actually proactive in this debate are now up for sale.
The European Super League proposal told us that Henry and Glazer had given up on spreading the riches around. Their view was simple: we tried with Project Big Picture but you shot it down. Screw you. Let's look to Europe.
Now they are giving up on football completely. The knock-on effect is likely to be ugly. A huge opportunity was missed in 2020.
Liverpool and United fans are right to be wary about what comes next. Supporters across the country should be worried, too. The earthquake is coming. These are just the first tremors. No club will survive unshaken.
*
An Independent Regulator might help. Tracey Crouch's fan-led review said it was a necessity but Liz Truss had no appetite for it. Rishi Sunak understands its value as good PR.
Labour will definitely commit to it soon. Would you trust Keir Starmer, though, after his exploits this week? Attending a Sun awards ceremony and receiving an award himself from the right-wing Spectator magazine.
The Premier League and the FA think they can regulate themselves. That idea is laughable.
Something needs to be done but it's hard to believe the politicians will get it right.
*
The departure of Ward and Ian Graham, the director of research, piles even more pressure on Klopp. It's telling that Ward, like his predecessor Michael Edwards, wants time away from football. The feeling is that the departures are not political or acrimonious. The uncertainty is real, though.
The stresses that come with these jobs are relentless. Klopp bears the biggest load.
The recruitment department has received a lot of praise but Liverpool's transfer activity was questionable – to say the least – until the manager arrived on Merseyside seven years ago. His knowledge, instincts and eye for a player works well alongside an analytics approach.
These latest moves make Klopp even more central to the future of the club. That might be great while he's still at Anfield but there have been too many examples of places that were over-reliant on one man – Ferguson and Wenger come to mind immediately. At this stage in his career, the aim should be to take weight off Klopp's shoulders and not pile more on.
*
Christmas is coming. Can't wait for it to be over to get club football back. But if you need a taste of LFC and Scouse culture, have a look at two of my books. Far Foreign Land was written in 2005 after Istanbul and charts my trip there – a lifelong journey as a Liverpool fan rather than just the excursion to Turkey. Get it here. UK £8.50, Europe £14, Rest of the world £16. All including postage.
Good Guys Lost is a more recent work. It's a novel, released last week. It's set in the city over 40 years and has a hefty dollop of football culture alongside music, politics and violence. It's available here.
If you read them, let me know what you think.