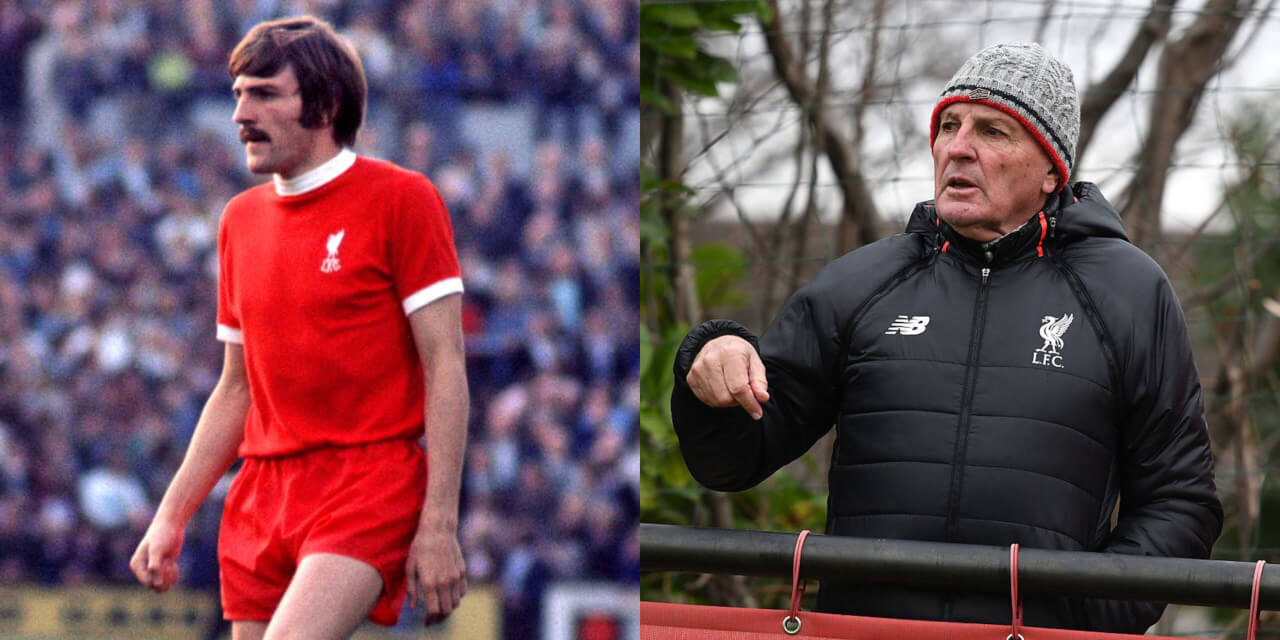 Tony Evans: A Rampant Steve Heighway & Our Future Alien Overlords

Steve Heighway has retired from coaching. It's hard to believe he's 75. His greatness should not be underestimated.
He had a big impact on my family. The decision was taken before the 1971 FA Cup Final that the child my mother was carrying would be named after the first player to score in the big match.
Did my parents fear that Emlyn Hughes would notch? Probably not. Did they know it was going to be a boy? No. A girl would have been problematic.
Luckily enough it was Heighway who put the ball in the net and the child was male. Arsenal may have won the cup but my brother had a proper result. Emlyn Evans would have been ugly.
My first memory of Heighway was at my first derby. November 1970. Everton were the defending champions and were 2-0 up early in the second half. The Anfield Road and the left side of the Kop were bouncing with Blue joy.
Enter Steve Heighway, who'd made his debut two months previously.
He was rampant down the left. As Everton tired, he tormented them. With 21 minutes to go, he pulled one back from the tightest of angles. His cross to John Toshack allowed the Welshman to equalise – his first Liverpool goal. This was the beginning of one of the most productive relationships in the club's history. When Chris Lawler scored the winner, the place went wild.
Heighway's time in charge of the academy produced some brilliant players, most notably Robbie Fowler and Steven Gerrard. He didn't see eye-to-eye with Gerard Houllier. One of the criticisms was the academy was producing too many good people and not enough good players. That reflects better on Heighway than it does on  Houllier.
Rafa Benitez wanted a different approach, too, and Heighway left the club in 2007 but was brought back eight years later.
So much about Heighway was inspiring. He was a university graduate at a time when footballers were stridently anti-intellectual. His nickname was 'Big Bamber,' after Bamber Gascoigne who presented University Challenge on BBC. Brian Hall, who also had a degree, was 'Little Bamber.'
He is one of the more influential characters in the club's history and largely goes under the radar. But for a nine-year-old, hanging over the barrier at the front of the Anfield Road, that Saturday in 1970 will always be a seminal moment. When I close my eyes I see the 22-year-old rampaging down the Kemlyn Road line tearing Everton a new arse. Enjoy your retirement, Stevie.
*
Takeover update: Stopped caring. Saving all energy for the inevitable protests. Football is leaving the likes of me. Either that or we welcome our new sportwashing/proftiteering/alien overlords.
*
Watching the 1971 Cup Final again, it's instructive to see Chris Lawler, one of the great full backs in the club's history, get exposed for Everton's second goal (Tommy Smith was even more culpable). The whole risk-reward thing long predates Trent Alexander-Arnold.
You can be negative if you want to win games in the short term. To build success for an era you need to be aggressive. Shankly knew this. Klopp knows this. Southgate doesn't.
*
Big things are happening in the Arabian peninsula in the next two weeks. Liverpool have a training camp. The world what? I would not read anything into this in terms of new owners.
The two Dubai attempts to buy the club were characterised by a lack of conviction. It's amazing in retrospect that if Sheikh Mohammed would have sanctioned £600 million the deal would have been done. There was always a suspicion that the people who wanted to purchase Liverpool were not Dubai's decision-makers. They were relative minions.
The best thing anyone can hope for is that Liverpool come back from the Emirate with no injuries.
*
John Barnes is getting a lot of flak for his views on Qatar. It does not help that he is a paid ambassador for the desert state.
One thing worth noting from someone who completely disagrees with Barnes's take. Digger has always had quirky opinions that frequently go against mainstream thinking.
His opinions were formed from a complex mix of experiences: the privilege of coming from a wealthy background, the reality of suffering racist abuse.
Most of his comments are informed by an awareness of the impact of colonialism. Some of them are just daft.
Whatever. Barnes is still a fine ambassador for the club. Even at the moments when you think he needs a slap.
*
Talking of Barnes and the World Cup, I asked him about 1986, the Hand of God game. I postulated that if England had equalised in the last minute they would have prevailed in extra time and gone on to win the trophy.
Barnes and Chris Waddle – both late substitutes – were rampaging. Argentina were in trouble. So, I asked John the question: If Lineker gets his head to the ball do England win the World Cup.
His scorn was palpable. "We equalise, Maradona gets the ball, goes up the pitch and scores. We score again, he scores again. No one was beating Maradona."
When you hear that from a player who was one of the top five on the planet in the late 1980s it tells you how good Diego Armando Maradona really was. Eat your heart out Lionel and Cristiano.
*
Christmas is coming. Can't wait for it to be over to get club football back. But if you need a taste of LFC and Scouse culture, have a look at two of my books. Far Foreign Land was written in 2005 after Istanbul and charts my trip there – a lifelong journey as a Liverpool fan rather than just the excursion to Turkey. Get it here https://www.paypal.com/paypalme/evans92a UK £8.50, Europe £14, Rest of the world £16. All including postage.
Good Guys Lost is a more recent work. It's a novel, released last week. It's set in the city over 40 years and has a hefty dollop of football culture alongside music, politics and violence. It's available here https://www.northodox.co.uk/bookstore
If you read them, let me know what you think.