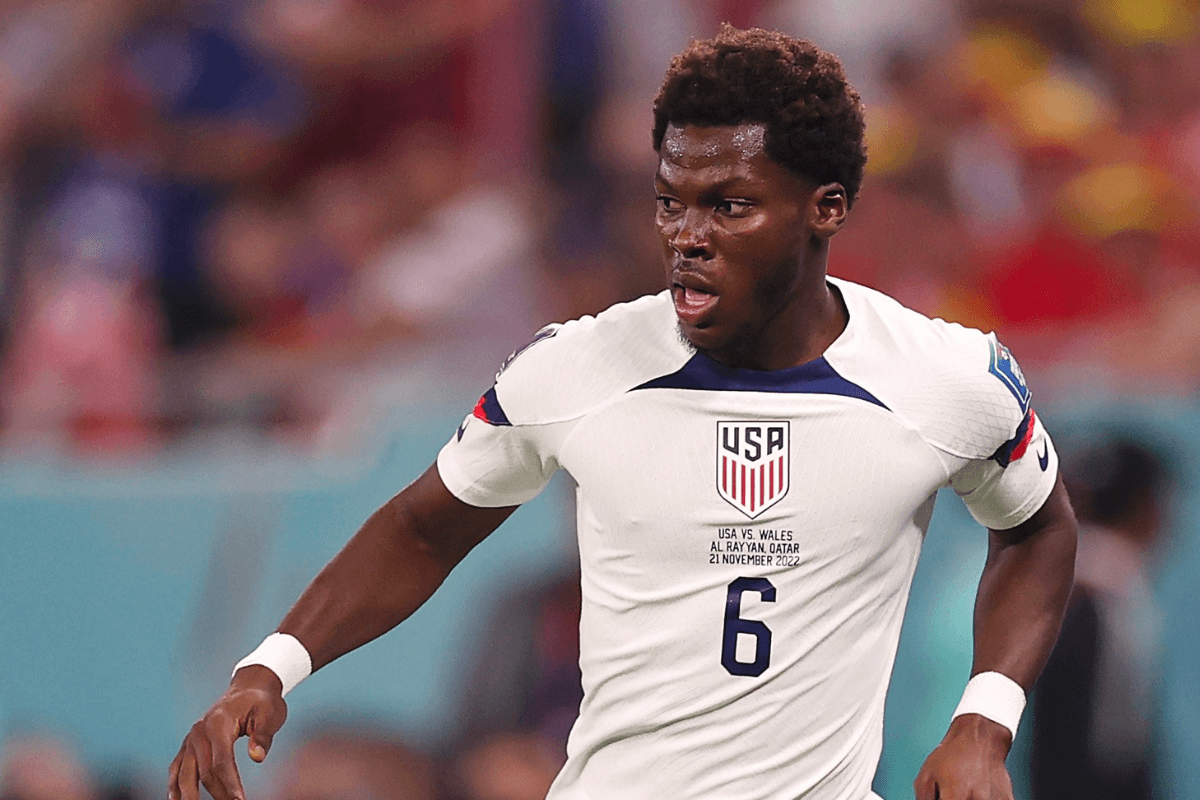 Two World Cup Stand-Outs that Liverpool could target in January
The 2022 World Cup has divided opinion so far, some have loved the drama of the group stage while others have been disappointed with the lack of quality football on display. The group stage was marked by poor quality games, in particular some of the worst defending you could ever expect to see at the highest level of professional football. The round of 16 has gone as expected at time of writing with the Netherlands, Argentina, France, England, Croatia and Brazil all advancing.
During the World Cup there have been some real stand-out performers. Some have been expected. Kylian Mbappe continues to forge his claim that, given Lionel Messi is no longer an alien, he is now the best player on the planet. Mbappe has been sensational in this World Cup and, with it being public knowledge that the Reds have tried to sign him in the past, some Liverpool fans have been left to wonder "What if?". Jude Bellingham has also impressed in the tournament, particularly in the Iran and Senegal games, and Liverpool fans are, understandably, excited about the strong links Liverpool have to a future Bellingham transfer.
It's unlikely that Borussia Dortmund would be open to selling Bellingham in January, and given Liverpool's need for not just one midfielder but at least three, it's imperative that they have other targets to bring in during the January transfer window while continuing to work on landing Bellingham in the summer transfer window. The reason there is a need for as many as three, some might be bold enough to suggest four, midfielders is because each and every one of Liverpool's current midfielders has some sort of negative issue surrounding them. A mix of age, injuries, decline, inexperience and positional unsuitability combine to leave Liverpool's midfield badly in need of major surgery
Liverpool need to add three midfielders to rebuild their midfield. Each individual position needs addressing, particularly if Klopp would like to get it back to the type of dynamic, high intensity midfield that he has had success with at Liverpool. From 2018-2020 Liverpool were dominant and it came with a midfield that had boundless energy and were rock solid defensively.
Let's start on the right, where Jordan Henderson was largely found during that time. It's the more attacking of the three roles, the one with a bit more tactical freedom and less defensive responsibility. Alex Oxlade-Chamberlain was originally signed for that role but his injuries scuppered his Liverpool career. Both Elliott and Keita have played there in more recent times, Milner has filled that role in the past and there was, of course, that wonderful spell at the end of the 20/21 when Thiago played there to great effect.
If we assume that Bellingham is being earmarked for that role and that Klopp's obsession with signing the former Birmingham midfield will lead to his arrival in the summer, we should probably just move past any potential alternatives and focus on the holding midfield spot, and left sided role. Bellingham is often compared to Steven Gerrard, and that right sided role is the one many Liverpool fans have dreamed of having a young Steven Gerrard to fill so the fit seems near perfect.
This World Cup has shone a spotlight on a pair of midfielders that could be really clever, cost effective, signings for Liverpool as they look to find reinforcements in the other two midfield roles, but we won't include either Moises Caicedo or Enzo Fernandez here. Both are more than capable of filling either role, and Fernandez could also play on the right side, and the South American duo are, in many ways, the ideal midfield additions but they are players that have been discussed at length before the World Cup. Caicedo seems the more likely signing of the pair, with Fernandez potentially more of a Bellingham alternative given the likely price of him and the Dortmund man.
Let's begin with the left sided role, a position that has seen somewhat of an evolution as the caretaker of the position transitioned from Gini Wijnaldum to Thiago Alcantara. What hasn't changed is the off-ball side. This is the more defensive of the two flanking midfield roles, largely forming a double-pivot with the holding midfielder with the right sided midfielder given more attacking freedom. Thiago demands a lot more of the ball, and offers far more with the ball, than Wijnaldum did but doesn't offer the same physicality or transition defence excellence that Gini brought to the team.
A player who could replicate much of what Wijnaldum offered while rotating with Thiago is Yunus Musah. Musah was outstanding the United States as they reached the Round of 16 with his ball winning, his tracking of midfield runners and his ability to break the lines with the ball at his feet. Musah won't jump off the page statistically, but then neither did Wijnaldum. The things he does well won't show up in the numbers, tracking runners, blocking off passing lanes, shepherding midfield runners into traps with the fullback and retreating wingers.
He doesn't possess a high level of passing ability, but he's a clever passer. He keeps things safe and simple, recycles possession well and always makes himself available to receive the pass. Like Wijnaldum he's very happy to take the ball under pressure and use his body to retain possession as others break out or reform their structure. At 20, he's still very raw but off the ball he's very advanced in terms of how he positions himself and the decisions he makes.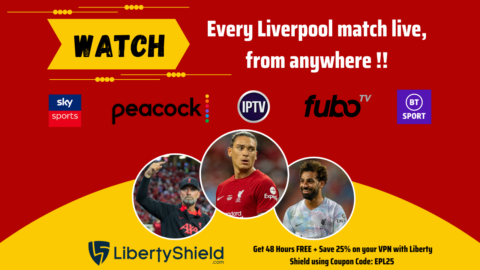 His ability to drive past people with the ball shouldn't be overlooked, he ranks in the 93rd percentile of midfielders in the top five leagues in terms of dribbles completed and it would add a nice wrinkle to Liverpool's midfield to have someone who can carry the ball 20 yards from deep and open the game up. Naby Keita and Oxlade-Chamberlain were signed, in part, because that's what they offered and it may well be that Klopp would like to add another dynamic ball carrier to pair with Bellingham. The other big plus with Musah is that once he comes of age, at 21, to be registered as part of the Premier League squad, he will count as a home grown player having spent seven years at Arsenal before joining Valencia.
In terms of the holding role, Sofyan Amrabat has been one of the stand-out players at this World Cup with his excellent positional sense, the timing of his challenges and the sheer volume of work he gets through in front of Morocco's defensively line. Amrabat is perpetual motion, he never stops. He's constantly shifting side to side, ensuring that he's in the best position to make a challenge, a block or an interception. Like Fabinho, the ball seems drawn to him and he picks up a lot of second balls. He's constantly talking to his fellow midfielders, organising and ensuring that things are kept as tight as possible. For a team who won the Champions League and Premier League primarily based on the outstanding qualities of their defensive work, Amrabat would seem a natural fit.
There's no drop off with him on the ball either. The Moroccan midfielder is very comfortable on the ball, and is a very good passer. He has good vision, and the passing range and accuracy to match. He can act as a metronome in midfield, or he can progress play at a very high level. He's also outstanding at retaining possession. He uses his strength and size to maneuver his way out of pressure in a manner similar to former Fulham and Spurs midfielder Mousa Dembele.
At 26 he's in his early prime years and likely still has room to improve but would be a ready-made starting option.
If Liverpool are to spend big on Bellingham and Caicedo to fill two of three midfield spots, then Musah and Amrabat could make a lot of sense for the third. Caicedo's ability to play the left sided role, or the holding role, enables Liverpool to choose who they would like for that third position. If it's Musah, then Caicedo slots in as the holding midfield whereas he would play the left sided role next to Amrabat. Either way, one of those duos would give Liverpool a really strong defensive base and allow Bellingham a lot of freedom in the right sided role.
Want to watch every Premier League match from wherever you are? This article is sponsored by LibertyShield.com VPN. Get 48 Hours FREE & SAVE 25% with Coupon Code = EPL25